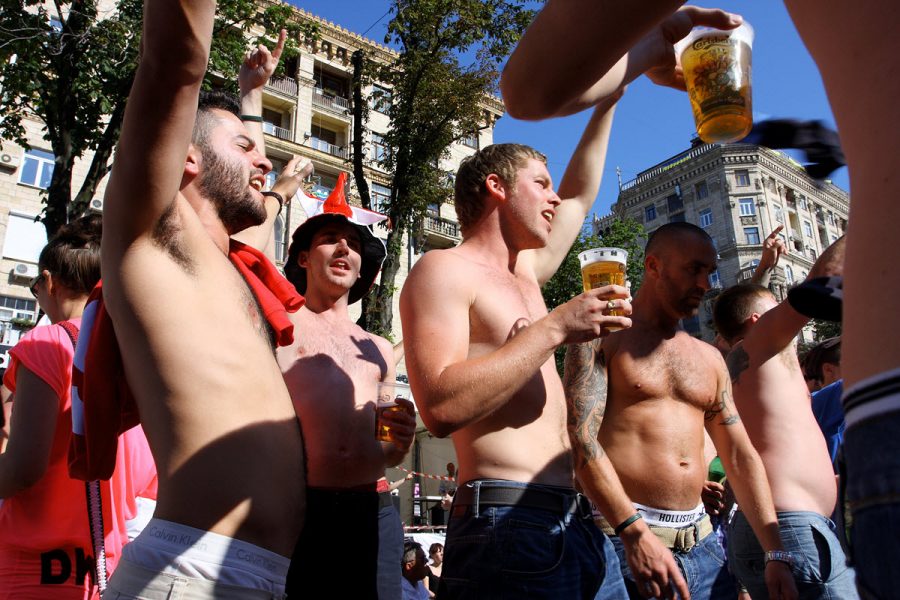 Alcohol abuse is a growing problem among young adults, especially in college environments.
Underage drinking and binge drinking are prevalent on college campuses and many young adults are impacted by the effects of excessive drinking, whether or not they actively engage in it. The negative consequences that arise from excessive drinking impact not only the consumers of alcohol, but those around them as well. With nearly four out of five college students consuming alcohol, and about half of those instances occurring by binge drinking, excessive alcohol consumption negatively impacts students, their communities and their loved ones.
Alcohol consumption can lead to many adverse repercussions including assault, sexual abuse, health problems, and death.
Nearly 600,000 students receive unintentional injuries under the influence of alcohol.
More than 690,000 students are assaulted by another individual under the influence of alcohol.
More than 150,000 students develop alcohol-related health problems.
Nearly 97,000 students are the victim of alcohol-related sexual assault or date rape.
Almost 2,000 students die every year from alcohol-related injuries.
About 1.5% of students admitted to attempting suicide due to alcohol or drug use.
Aside from these negative consequences, excessive alcohol consumption can lead to poor academic performance with about 25% of students reporting alcohol as a key contributor to missed classes, poor performance and lower grades. Students are also inconvenienced by others' actions under the influence of alcohol including 60% of students reporting intoxicated individuals interrupting their studies or sleep and nearly 14% of students reporting their personal property being damaged by someone under the influence.
Many who struggle with alcoholism also have a co-occurring disorder. According to a study published in the Journal of the American Medical Association, nearly 50% of individuals with personality disorders are affected by substance abuse. Those with bipolar disorder and schizophrenia, for instance, are four to five times more likely to struggle with substance abuse than those who are not affected by mental health disorders. About 37% of individuals who abuse alcohol are affected by at least one mental health disorder. Substance abuse is often used as a method of self-medication to alleviate symptoms of mental health disorders, but more often than not, exacerbates symptoms of both, causing more stress and damage to an individual's physical, mental and emotional health.
About Alcohol Addiction & Treatment
Alcohol abuse often arises as a method of coping with stressors or a way to alleviate anxiety in social situations. With popular media glorifying drug and alcohol use and portraying it as a normal part of young adult experience, many students are more willing to experiment with substances they may have otherwise avoided. Social media and pop culture are key contributors to the misconception surrounding the negative consequences of drug and alcohol abuse, often misleading young adults into believing that happy, successful, popular individuals engage in these activities and it is made possible by substance use. Often college is a time accompanied by new independence and exploration which can cause many to cross their own barriers and comfort zones in an attempt to relate to peers. For this reason, it is important to educate young adults on the negative consequences of alcohol abuse and assist them in seeking treatment for preexisting conditions that contribute to the development of addiction.
Sources
http://www.collegenews.com/article_lifestyle/heavy_drinking_may_be_sign_of_bigger_problem
http://www.niaaa.nih.gov/alcohol-health/special-populations-co-occurring-disorders/college-drinking