Have you decided to seek alcoholism treatment and want to know what to expect? Learn how the right program can help young adults achieve endless possibilities and vibrant experiences.
Alcoholism Treatment and Its Challenges
While an estimated 23 million people need some degree of substance abuse help, only 11% of those people actually seek it. Choosing a better life takes self-awareness, courage and commitment. Sobriety requires altering lifestyles, challenging attitudes and embracing change in order to be successful. Even though committing to the recovery process isn't easy, taking that huge first step is commendable.
What Kind of Alcoholism Treatment Should I Consider?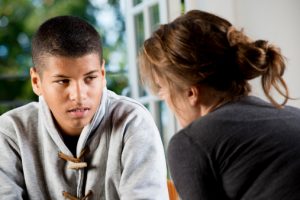 When analyzing treatment options, consider what your potential support system and life will look like during recovery. Think through these questions:
Are you the sole caretaker for your young children?
Will you have an adequate support network during treatment?
Will attending treatment impact your job attendance?
Are your friends and family a source of support, rather than a source of temptation?
Your answers to those questions could dictate whether residential or intensive outpatient is the best recovery track.
Click to Learn More About Our Intensive Outpatient Program
How Does Outpatient Therapy Differ From Residential Therapy?
When considering alcoholism treatment, the biggest difference between a residential and an intensive outpatient program is structure.
Residential treatment requires patients to stay on-site for treatment. It's a great solution if you need to remove yourself from unhealthy influences and gain access to around-the-clock support.
An intensive outpatient program gives individuals the opportunity to live at home while attending individual and group therapy sessions a few times a week. Those with a solid home support network continue their daily lives without missing out on the benefits of recovery.
Alcoholism Treatment at Sober College
Whether it's inpatient or outpatient treatment, Sober College in California offers a unique and effective rehab for young adults. Our individualized approach ensures that we meet all of your emotional, mental and physical needs throughout your entire treatment process.
Along with evidence-based programs and therapies, our partnership with Woodbury University allows young adults to earn college credit, and gain valuable skills to help you enter (or re-enter) the workforce with confidence!
Sober College believes in sustainable, long-term sobriety and welcomes young men and women ages 18–26 to experience the difference a quality recovery program can make in their lives.
Have questions regarding alcoholism treatment for yourself or a loved one?
Call 877.634.7849 to speak with an admissions counselor.