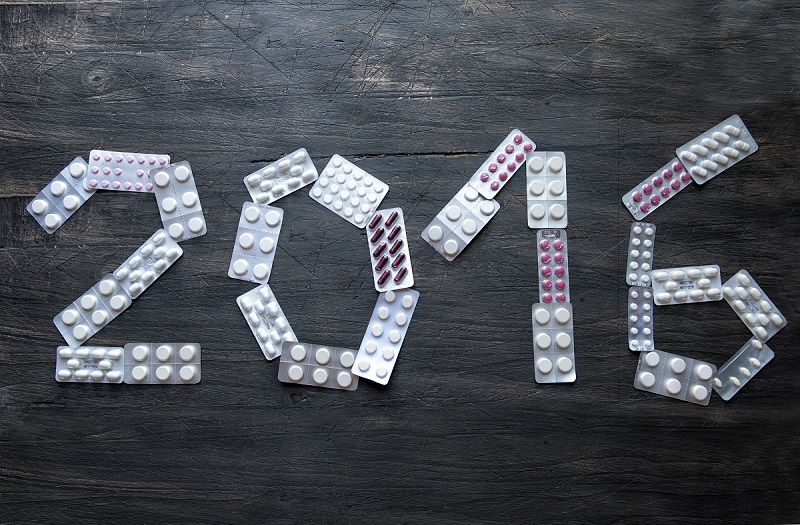 In a recent study published by the University of Michigan, rates of substance abuse among teens have shown positive changes in rates of abuse among certain drugs.
Use of several substances including ecstasy (MDMA), heroin, and synthetic marijuana has declined, and alcohol and cigarette use has reached new lows. Although these are promising trends, rates of prescription drug abuse and marijuana use have remained steady. With the changing legal status of marijuana in several states, many teens' perception regarding the safety of marijuana has softened, contributing to the continued use of the drug. Similarly, the legality of prescription drugs and the fact that they are given out by doctors influences teens' perception about the safety of these as well.
The Continued Misuse of Prescription Drugs
Despite the decline in popularity of other substances, prescription drug abuse remains prevalent among adolescents, and some rates of use increasing. Studies suggest that one in ten high school seniors have abused prescription drugs at least once in their lifetime. Teens are misusing prescriptions belonging to friends, family members, and even themselves. Misuse of prescription drugs has risen dramatically in recent years due to increased accessibility and misconceptions surrounding the safety of use. Many teens falsely believe that prescription drugs are safe to use because they are prescribed by doctors.
One reason that teens and young adults often abuse prescription drugs is the belief that these medications produce positive side effects. Whether its weight loss, improved concentration, or increased energy, teens turn to prescription drugs as a form of enhancement. For example, Adderall—a prescription stimulant used to treat attention deficient disorder—is one of the most popularly abused prescription medications today. Adderall is commonly abused as a "study drug," helping students concentrate and perform better academically. This has caused abuse of this medication to remain relatively high during college as students rely on it to handle difficult workloads rather than developing better time management skills.
Click here to find out some of the ways that teens are giving into peer pressure, causing them to start on a possible journey through drug addiction.
Teen Marijuana Abuse
Marijuana has consistently been one of the most highly abused drugs among teens in the United States. Year after year, the number of teens using marijuana has remained stable, but the perception of risk associated with use has declined. This trend may be due to a number of factors. One is the portrayal of marijuana use in pop culture. Teens are inundated with music, movies, and television shows that regularly depict marijuana use as a normal activity that many teens engage in. It is often associated with fun, happiness, and popularity. This portrayal can influence teens into believing that marijuana use is acceptable and necessary in order to achieve those experiences.
Another influence on the use of marijuana is its changing legal status in multiple states across the country. Several states have legalized medicinal and recreational use of marijuana in recent years. The legalization of marijuana can influence a person's perception regarding its safety and may make it appear safe to use. Legalization may encourage experimentation and lead many who may have not previously used the drug to try it. While marijuana's legality might cause some people to think its safe, its important to remember that there are other legal drugs that carry harmful side effects. Cigarettes and alcohol are both addictive substances that can affect health, relationships, and other areas of life. These two substances show that legality does not equal safety, which is important to keep in mind when assessing marijuana.
Teen Drug Abuse
Increased access to prescription drugs and marijuana has influenced the changing statistics regarding teen drug use. Although many falsely believe that legal substances are safer, use of these drugs can lead to addiction, dependency, and potential abuse of other substances. Although drug use at any stage in life is dangerous, it is particularly impactful when used in adolescence. Teens undergo significant developmental and biological changes into their early twenties, and use of drugs or alcohol can be particularly detrimental. Drug and alcohol use can affect the way in which the brain develops, causing permanent rewiring or physical damage that is potentially irreversible.
Although the rates of illicit drug abuse have declined, the use of prescription drugs and marijuana continues to grow and can lead teens down a dangerous path of addiction. Educating teens about the risks associated with use of these drugs is critical in preventing teen drug abuse.
Sources:
http://www.drugfree.org/newsroom/drug-use-declines-among-american-youth-teen-use-ecstasy-heroin-synthetic-marijuana-alcohol-cigarettes-decreased/