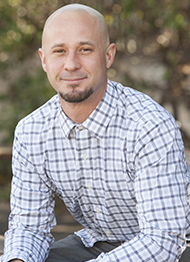 As an Admissions Representative for Sober College School of Addiction Studies (SCSAS) Daniel Woolever is responsible for speaking with potential students and helping them learn what SCSAS is all about. Prior to working with us, Dan worked in corporate sales for over 10 years. In coming to work at Sober College Dan was excited to combine his two passions, sales and helping others.
Dan explains, "I have always excelled at sales but I was looking for a way to use my skills and help others as well." Dan was introduced to Sober College by a friend and was immediately attracted to the company and what he heard. "When I learned about what Sober College did for young adults and addiction professionals and how much my friend enjoyed working there I knew I wanted to be a part of the team."
Through Dan's own life experience with addiction and recovery he is able to bring a level of compassion and understanding to students who are looking to enter the field of addiction treatment.