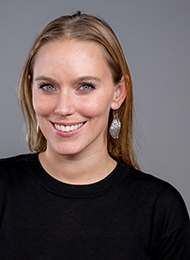 Lauren Binet received a Bachelor's degree in History with a minor in Economics from the State University of New York at Purchase. She then worked for several years at one of NY's World Trade Center clinics, coordinating mental and physical health care for responders to 9/11, before pursuing her passion for social justice through education. Lauren went on to receive her Master's from Hunter College of the City University of New York in Adolescent Social Studies Education. She taught at both private and public schools in her native New York City, and moved in 2012 to Sao Paulo, Brazil to become a Senior Consultant and Project Manager at a corporate education firm. She and her husband spent 3 years in the southern hemisphere before relocating to the west coast.
Professionally, Lauren is an experienced educator and adviser, and personally, has seen many loved ones fall victim to the disease of addiction. She is thrilled to be able to bring these two worlds of experience together in her position as Extended care program manager here at Sober College, and looks forward to guiding her clients to success and witnessing them choose joy in their pursuit of holistic recovery.
A born-and-raised New Yorker, honorary Brasileira, and newly minted west coaster, Lauren is also an ocean lover, wannabe writer, eternal optimist, and family gal. She can be spotted in her free time trotting the globe with her husband, dog, and 2 step-daughters.