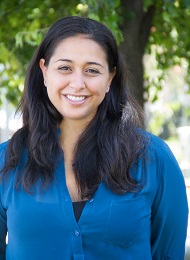 Since graduating USC, Boston College and Pepperdine University, Dr. Therese Mansour Moriarty has done extensive work in psychiatry across the country, publishing papers and continuing research in neuropsychology. For over two years prior to coming to Sober College, Dr. Moriarty was involved exclusively in neuropsychological assessment, diagnosis, treatment, rehabilitation, and consultation.
Dr. Moriarty completed her internship in the Federal prison system where she conducted neuropsychological evaluations on the inmate population, evaluating levels of impairment, functioning, and creating treatment plans and/or recommendations to help them function at the most optimal level while incarcerated. Following the completion of her doctorate, Dr. Moriarty began work in the private sector conducting neuropsychological evaluations on athletes, personal injury cases, workers comp, stroke, and dementia cases.
Dr. Moriarty completed this training while working for the Los Angeles Neuropsychology Group, as well as the Sports Concussion Institute. In addition to evaluating patients, she engages in cognitive rehabilitation with individuals following traumatic brain injury, strokes, and injured athletes.