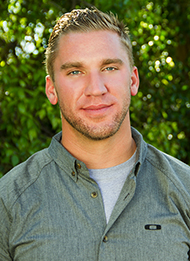 B.A. in Business Administration and Currently working towards M.B.A from Woodbury University
Timmy began working at Sober College as their Photography Intern. He was promoted into the role as their Special Events Coordinator where he manages activities such as Family Weekend, Ski & Snowboard Trips, and the Alumni Program. Recently, Timmy's duties have expanded to coordinating all of Sober College's activities, giving him the title of Activities Coordinator.
As Activities Coordinator, Timmy organizes all of the larger weekend activities for Sober College clients including things like trips to Six Flags Magic Mountain and skydiving. He also heads up Sober College's CORE, or Community Outreach Program, and works with the counselors and treatment team to ensure that clients are meeting their required number of hours and keeping up with their programs.