Life Skills
Life Skills is defined as the ability to cope with stresses and challenges of daily life, especially skills in communication and literacy, decision-making, occupational requirements, problem-solving, time management and planning.
Creating a Foundation for Life Skills Achievement
The Sober College Life Skills Infusion program works with residents to teach and develop necessary life skills they will need to succeed during and after their stay. Achievement in Life Skills is arrived at through a combined practical and learning approach that focuses on staff directing residents through teachable moments. It is within these teachable moments that the individual strengths and deficits of every student is understood, coached and re-directed and/or supported.
Personal Life Skills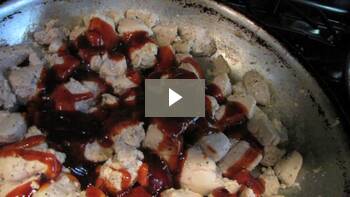 Residents are responsible for taking care of their living space, and completing chores in all phases of the Sober College program. Many young people have never been taught, or required to do simple day-to-day tasks that they will need when they are living on their own.
Watch the Video to the right and experience one of the Cooking Classes hosted weekly by staff. Students learn basic cooking techniques and skills first hand by following simple recipes with delicious results.
Areas include:
Laundry
Cooking
Shopping
Fiscal Accountability
Budgeting
Basic Computer Skills
Hygiene and Cleanliness
Relational Life Skills
Residents are called upon to learn how to handle stressful situations, multiple priorities and engage in appropriate relationships with other residents and with staff. Additionally, for many, the learning process teaches appropriate self-care techniques.
Areas include:
Time Management
Decision Making
Problem Solving
Critical Thinking
Stress Management
Anger Management
Active Listening
Emotional Regulation
Team Work
Self Esteem
Conflict Resolution
Assertiveness
Pathway for Success
As residents progress through the Sober College program they will have the opportunity to live in a number of unique residential environments. These include primary residential housing, apartment based living, sober living, community based independent apartment living, and aftercare support. Each residential level carries varied and unique life skills challenges that have the consistent theme and function of moving residents towards independence.
Sober College educates their students in practical financial skills. Through a series of interactive workshops, online learning systems and group activities, students are brought to a better understanding of their own relationship with money and how that will influence decisions for them.