Sober College has been celebrating National Recovery Month all month long. We developed this infographic about Substance Abuse and Addiction Recovery in the U.S. to remind ourselves as well as our community of the devastating effects of drug and alcohol addiction, but also to spread a message of hope. Sober College, along with other drug rehab centers, non-profit organizations and internet resources are growing in number and educating teens, young adults and parents on how to spot, treat and overcome addiction. Thank you SAMHSA.gov and the entire addiction and mental health treatment community for your efforts to promote prevention, treatment and recovery for those struggling with addiction.
Please enjoy this infographic and feel free share this on your blogs or social media accounts. You can use the code below to embed it on your site. Happy Recovery Month Everyone!
(Click infographic to enlarge)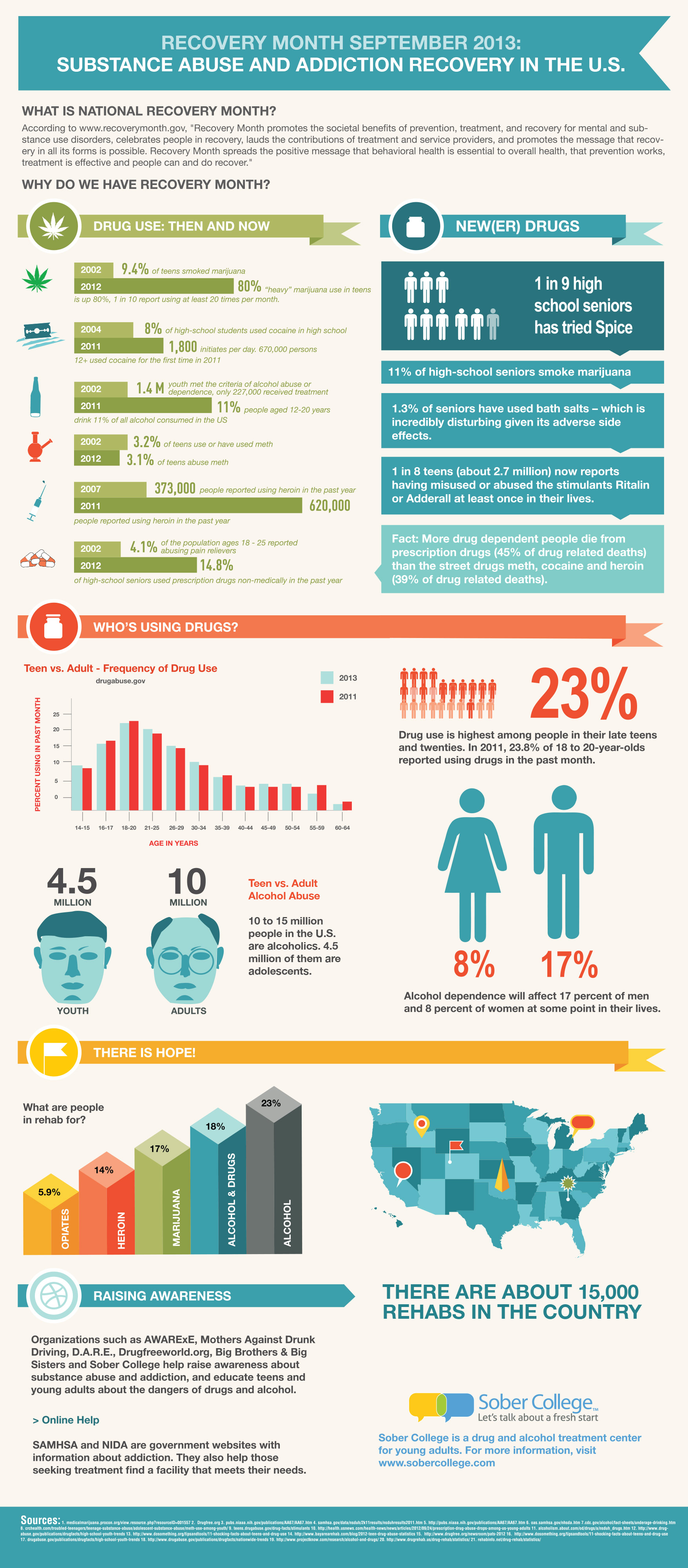 Share this Image On Your Site
Please include attribution to http://sobercollege.com with this graphic.