Dextromethorphan is a cough suppressant, but is it has a euphoric effect. It is used as a recreational drug due to its euphoric effect and when used in excess, it acts as a hallucinogen.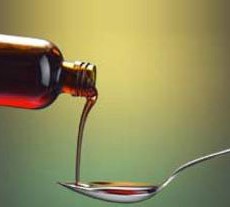 Dextromethorphan relieves coughs caused by the common cold or flu. It is in a class of antitussives and it just decreases activity in the part of the brain that causes the cough. According to drug information, dextromethorphan drug overdoses are highly risky and may have serious side effects or even cause death.
Dextromethorphan, or DXM as it is more commonly known, is found in almost all cough medicine or cough suppressants available over the counter. It is available in liquid form, dissolving strip, lozenges,Dextromethorphan Abuse and chewable tablet. While taking dextromethorphan, you should follow the instructions carefully due to the risk involved with over dosage. Even a low dose of Dextromethorphan between 100-200 mg is capable of producing a euphoric effect. An even higher dose of 400 mg is able to cause intense euphoria and hallucinations occur. Higher doses of 600 mg results in temporary psychosis or alterations in consciousness. Permanent use of this drug can lead to permanent disability or death.
Are you or a loved one struggling with dextromethorphan addiction?
Call 800.465.0142 to speak with an admissions counselor.
Dextromethorphan is available alone or in combination with other cough suppressants and decongestants. If you are using any nonprescription cold or cough medicines, you should check the labels carefully as most of them contain detromethorphan, and you might accidentally take a double dose. Care should be taken while you administer cough or cold medicine to children. Children should never be given a dextromethorphan drug that is prescribed for adults.
You should always inform your doctors of prescription and non-prescription drugs that you take so that you do not ingest double dose of dextromethorphan.
Dextromethorphan should not be combined with other substances such as cocaine or amphetamines. This may cause a rise in blood pressure and heart rate. Dextramethorphan along with alcohol can cause a decreased respiratory rate. Certain combinations with other substances might lead to cause dangerous levels of dextramethorphan in the bloodstream. So always make sure you do not take detromethorphan without the proper supervision or prescription of a physician
Sources
http://www.stopyouraddiction.com/drug-information/dextromethorphan/