When deciding what type of rehab facility is best for yourself or a loved one who is struggling with addiction, there are a number of factors to consider.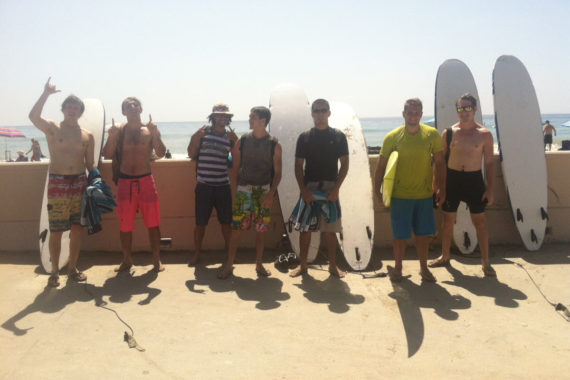 In addition to determining what level of care an individual requires, such as residential treatment, outpatient treatment or co-occurring disorders, there is the question of what style of treatment program is best for the individual. Among other things, options for these live-in programs can include standard treatment facilities as well as luxury rehab facilities. While both can provide quality care and support to an individual recovering from addiction, there are many differences between the two. When choosing which type of program to engage with, it is important to understand these differences in order to determine which will most appropriately match the needs of the individual.
When someone refers to a luxury rehab facility, many assume it is specifically designed to cater to celebrities. While luxury rehab facilities may cost more than many standard treatment facilities, they are not the exclusive domain of the rich and famous—they offer many of the same benefits as a standard rehab facility with a few additional perks.
Luxury Rehab Facilities Versus Standard Rehab Facilities
While all rehab facilities vary in their treatment options and offerings, there is nothing inherently better about the way in which luxury rehab facilities address addiction than the way standard rehab facilities do. Luxury rehab facilities capitalize on distinct offerings:
Geographic location:

Luxury rehab facilities tend to be located in a more private, luxurious setting. Many times, these treatment centers will be located in the countryside or by an exotic beach. They may often give the impression of an upscale hotel.

Amenities:

High-end rehab centers may offer services similar to what you would find at a hotel. Private work spaces and rooms, acupuncture, massage services, professional chefs, and child or pet care are just some of the many luxury offerings.

Activities:

Luxury rehab facilities have greater access to recreational activities. This may include spa treatments, horseback riding, yoga, and swimming.
The biggest difference between a luxury rehab facility and other facilities is the cost of treatment and the amount and variety of services offered. These programs often cost more due to variety of amenities and may not be covered by insurance. Some high-end programs will not accept insurance and cater exclusively to private clients. With the extra cost, a luxury rehab facility can provide for variety of individual needs. Private rooms, pet care, personal trainers, and private chefs can sometimes make clients feel like they are on vacation instead of in recovery. Although luxury rehab facilities offer many amenities and indulgences, they still have rigorous treatment plans, including individual and group therapy sessions. While both forms of therapy are offered, many of these programs are highly individualized and focus solely on the individual with less time spent working with a group.
...Read More
Conversely, a standard treatment program does not offer "standard" care. Many standard treatment facilities offer a high level of quality care, and while the environment may not offer the same high-end luxuries, it still provides a safe, comfortable place to recover from drug and alcohol addiction. While clients may not be afforded private rooms, sharing space with others recovering from addiction can help in the recovery process. This environment allows clients to get to know and communicate with others who share similar experiences and encourages them to build a support network of sober individuals to assist them through the recovery process.
Clients participate in individual and group therapies and spend equal time working through both forms of treatment. Treatment focuses on teaching individuals the accountability and life skills to support sobriety in life after treatment, while simultaneously building healthy relationships with those around them. Rather than being inundated with distractions and a lavish environment, clients focus solely on their recovery and support one another through the process.
Some standard rehab facilities offer experiential therapies that may align more with what one may expect with a luxury rehab facility. This form of treatment allows clients to receive the benefits of traditional therapy in nontraditional environments. Clients are engaged in activities that are mentally and physically engaging while receiving almost subconscious therapeutic benefits. Whether an individual is participating in surf therapy, horseback riding, or trapeze, clients are provided with the unique ability to engage in fun, extracurricular activities that are designed to provoke natural responses to stimuli while simultaneously creating a space in which to analyze these experiences through a therapeutic lens.
Show Less.
About Our Young Adult Treatment Centers
Sober College offers treatment ranging from residential to outpatient treatment and sober living. We have several upscale homes located in suburban neighborhoods in Woodland Hills, California that house both the men's and women's program and are equip with all the amenities a young adult in early sobriety needs. Our Learning Center is our hub and house our on-site college program, our professional grade music and recording studio, ceramics studio and film department. We also have a broadcast studio located at our administrative offices. Designed exclusively for young adults, our rehab facilities help promote passion development and the idea that sobriety is anything but boring.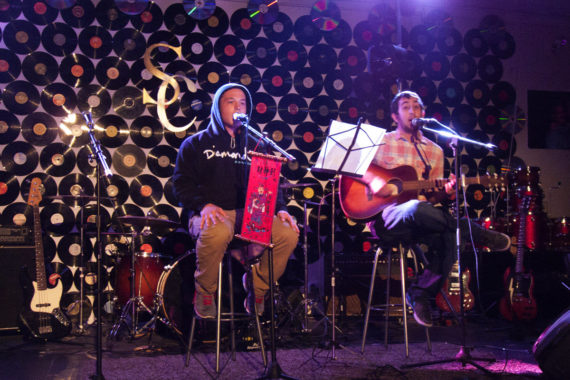 Questions about finding the best treatment program for yourself or a loved one?
We can help. Call 800.465.0142 to speak with an admissions counselor.
Choosing the Best Treatment Program
Regardless of whether one elects a luxury or standard rehab facility, it is important to choose one that provides a safe, comfortable environment in which to recover from addiction with the therapeutic benefits that best address the individual's needs. For some, that may entail more privacy and lavish amenities. Although every program provides unique treatment options, many offer the same core components that are essential to a successful recovery:
Detoxification services:

If someone is using prescription drugs and/or has become physically addicted to drugs and/or alcohol it is important to engage with a detox program that can provide comprehensive care, including medical care. This is especially critical in early stages of recovery during initial withdrawal. Withdrawal can produce dangerous physical symptoms and medical supervision makes the process as safe and comfortable as possible.

Trained clinical and medical staff:

A treatment facility that has trained staff on-site is critical to successful recovery. Many individuals who struggle with addiction also struggle with a co-occurring disorder. Programs that provide dual-diagnosis treatment are often more effective in helping individuals overcome addiction. Co-occurring disorders may include depression, anxiety, bipolarity, and numerous other mental illnesses. According to studies, six out of ten individuals who struggle with addiction also have one or more co-occurring disorders, making dual-diagnosis a necessary component of treatment for countless individuals.

Individualized treatment:

Every individual's experience with addiction is unique and requires special attention throughout the recovery process. Programs that provide individuals with a combination of individual, group, and family therapies are incredibly effective. Treatment plans that adapt to the changing needs of clients over time are more effective than those that use a cookie-cutter template for all clients.

Support after treatment:

Programs that provide clients with a method of accessing support and care following treatment are better equipped to assist clients in maintaining sobriety long-term. Whether it's through outpatient treatment, aftercare services, or sober living environments, continued support immediately following the completion of a treatment program is critical in combating relapse.
...Read More
Both luxury rehab facilities and standard rehab facilities have similar success rates, and one type of facility is not necessarily better than another. Treatment programs that are holistic in their approach to recovery tend to have higher rates of success. Balancing individual and group needs while simultaneously incorporating alternative treatment methods improves success rates of those recovering from addiction. When treatment is designed to not only assist an individual in overcoming the effects of all mind and mood-altering substances but also works to develop life skills that support a sober lifestyle, clients are better equipped to maintain long-term sobriety.
Show Less.
Drug Treatment Unlike Any Other
Sober College's Rehab Centers are designed exclusively for young adults struggling with addiction and co-occurring disorders. Out state of the art facilities include a recording studio, ceramics studio, education center, broadcast film studio and more. We also offer extramural individual and team sports and member ship to Bay Club. For young adults to achieve long lasting sobriety and healthy living they need an approach that is unique to them.
More About What Makes Us Different
Questions about what program would be best for you or a loved one?
Call 800.465.0142 to speak with an admissions counselor today.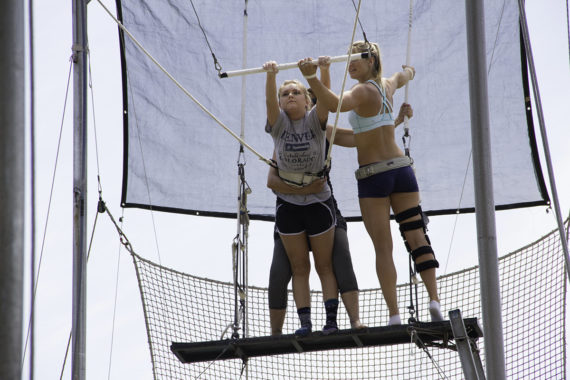 Sources
https://serenityvista.com/luxury-rehab-basic-rehab-whats-difference/
https://www.theriversource.org/blog/what-is-the-difference-between-luxury-and-standard-rehabilitation-is-one-better-than-the-other/
http://www.recovery.org/topics/find-a-top-luxury-rehab-center/