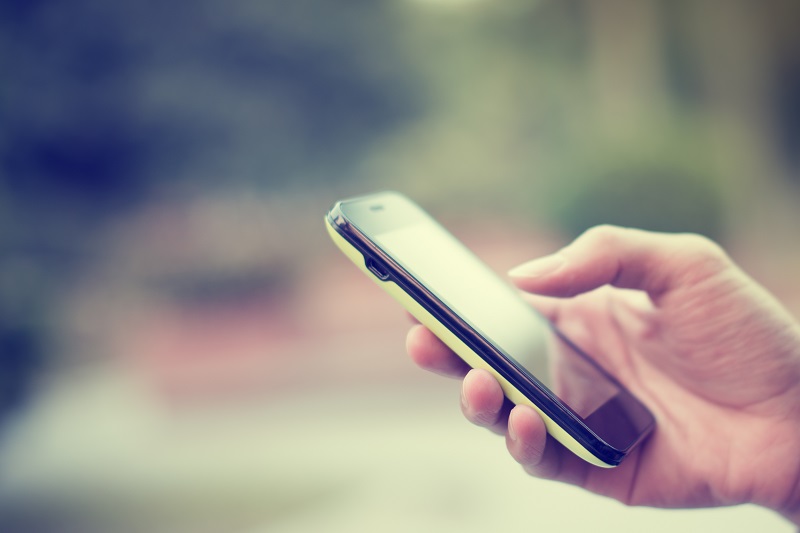 Technology inundates our daily lives.
Countless people use computers and smartphones to connect with one another, manage their schedules, make purchases, navigate their way through the world, and learn. As technology advances, so does its ability to impact our quality of life and the way we interact with the world. While there are concerns about the depth in which we engage with our personal devices, technology also offers a plethora of benefits that are still being explored. Technology has recently expanded into new frontiers, including addiction recovery. While addiction to smartphones, computers, and gaming consoles is a growing cause for concern, new technology-assisted treatments are showing promise in the world of addiction recovery. When used appropriately, technology offers the intimate world of therapy as well as a vast network of support and resources that reinforce the recovery process.
Technology and Addiction Recovery
The National Institutes of Health have supported a number of recent studies to design computerized systems that assist with addiction recovery. The programs work to provide treatments and support recovery management through a number of features. Through the use of programs and smartphone apps, treatment programs can reach countless clients currently in treatment and those exiting treatment programs. For many, aftercare services may not be easily accessible or readily available. Technology, on the other hand, can provide emotional and therapeutic support 24 hours a day, 7 days a week.
Computerized programs and smartphone apps work to replicate therapeutic programs that have been proven to work well in treatment. They provide consistent benefits at a time and place that is convenient to the individual. While technology does have its limitations—it is unable to provide an intimate, human-to-human connection—there are a number of advantages, including increased privacy and access to computerized treatment options for those who may not be able to afford traditional rehabilitation services. Although they may not be equipped to handle urgent or unusual circumstances, these programs can help an individual integrate traditional treatment methods into their daily lives. These services can be incorporated into daily routines and help someone abstain from substance abuse.
While apps can be a vital part of the recovery process, they are most effective when used in conjunction with traditional treatment programs and formal support groups. One of the most impactful pieces of the recovery process is the development of relationships with a sober community that supports an individual's recovery process. These relationships are critical throughout the recovery process and also serve a vital role in life after treatment, especially in the early days of independent sober living. Building these relationships and maintaining a connection with formal support groups encourages individuals to maintain their sobriety and reminds them of the progress they have already made. In addition, these relationships encourage individuals to give back to those struggling with addiction. By providing support to those who share similar experiences, they make a difference in the lives of others while simultaneously reminding themselves of their own journey and accomplishments.
Click here to learn more about resource to help those learning to live clean and sober.
Addiction Recovery Apps
There are countless ways individuals can receive support during recovery, and smart phone apps are the latest addition to the list. The market has evolved to provide support beyond inspirational messages and calendars that track sobriety. Many apps feature a number of specialized features that are connected to GPS, contacts, meeting finders, and other resources. There are a number of smart phone apps that can be used to help those recovering from addiction. Resources are simply a click away through many of the following apps:
A-CHESS: A-CHESS stands for "Addiction – Comprehensive Health Enhancement Support System." A-CHESS was designed with input from treatment providers, clients, family members, primary care providers, and technology experts. The app is designed for Android devices and works with a number of features intended to predict, detect, and prevent relapse. The app allows you to connect with other A-CHESS members for support, provides an avenue to engage with discussion groups, video chat with counselors and discussion groups, and even features a GPS designed to detect when an individual is near a high-risk location, such as a liquor store. One of its most prominent features is the panic button. The panic button sends a text message to support prompting a response for assistance. While the individual waits for a response from a person, the app provides features they can use immediately such as a guide to relaxation, discussion boards, and even a recording of their own motivational recovery story. When near a high-risk location, the app causes the phone to ring and a number of recommended coping strategies display.
iHeal: iHeal was developed by researchers from the University of Massachusetts. The app is accompanied by a wrist-worn sensor device design to look like a wristwatch (and it can also be worn on the ankle). When stress levels reach a certain point, the app prompts the individual to make a note of events that led to increased stress, including cravings and current activities. The device works by measuring excitement, anxiety, and calm moods via skin conductance, temperature, and movement. The makers of the app and device believe this can also be used to help conditions such as chronic pain, overeating, and medication adherence.
MORE "Field Guide to Life": This app was developed by Hazelden, a world-renowned rehab clinic. MORE is a web-based program designed to provide personalized continued care after treatment for drug and alcohol addiction. It works to guide individuals through the early stages of recovery over the course of a year and includes a number of features based on best practices in recovery. Some features include daily inspiration and guidance through motivational messages, weekly sober challenges that drive positive change, community support and meeting finders, relapse prevention strategies to keep individuals on track, and tools for tracking personal progress and trends. The app tracks major accomplishments as well as the user's biggest obstacles to help them find methods of dealing with stressors and celebrating successes.
iPromises: iPromises is an app designed by a Malibu-based recovery center that allows an individual to track their daily progress, read countless motivational articles and daily inspirational messages, and access support through self-help support meetings. The app features a directory of phone numbers of Alcoholics Anonymous (AA) meetings as well as a directory of AA sponsors. The app incorporates trigger alerts and a progress-tracking calendar designed to promote ongoing recovery.
Twelve Steps – The Companion: This app is one of the first recovery apps available to individuals recovering from addiction. The app features daily meditations, an AA meeting finder, a sobriety calculator which displays how long the individual has abstained from substance use, and the Big Book of Alcoholics Anonymous. It even features built-in routing that works with a maps app to provide specific directions to meetings.
A.A. Speakers: This app features a collection of audio recordings of people speaking at AA meetings. The meetings include notes about where the recording was made and are archived to serve as motivation for the listener. Some recordings are from particular events while others have been uploaded and shared because they received positive reviews.
The Drinking Mirror: While this app is not designed for support, it does provide a preview of the future for a young adult who drinks excessively. The user must upload a picture of him/herself along with the average number of drinks they consume in a day. The app then takes this information and displays what the person may look like in 10 years if they continue these habits. The app is particularly beneficial for young adults who do not recognize the potential consequences of alcohol abuse. Many are unaware of the consequences associated with excessive drinking, but an image of the physical transformation alcohol abuse can cause is impactful for many people.
Mindfulness Meditation: This app encourages users to take a break during the day to refocus their energy. The app helps users set meditation times so that they can relax. Meditation is often incorporated into traditional rehab programs because it helps individuals de-stress and focus on their recovery. Often, it helps individuals deal with triggers, anxiety, and other stressors that can contribute to relapse. This app serves to reinforce many of the positive behaviors learned in treatment.
Afternoon Affirmations: This app targets those who suffer with alcoholism, drug addiction, eating disorders, and gambling addiction. It sends users inspirational quotes, photos, and videos every day at 1pm. It is designed to bring consistent motivation to those recovering from addiction.
Sources
http://www.imedicalapps.com/2012/03/mobile-app-prevent-drug-relapse/
http://www.castlecraig.co.uk/blog/11/2015/12-addiction-recovery-apps
http://mobihealthnews.com/16272/iheal-device-aims-to-prevent-substance-abuse-relapses/
http://www.hazelden.org/web/public/mobile_more_field_guide_individual.page
http://www.rehabs.com/pro-talk-articles/will-technology-change-the-future-of-addiction-treatment/