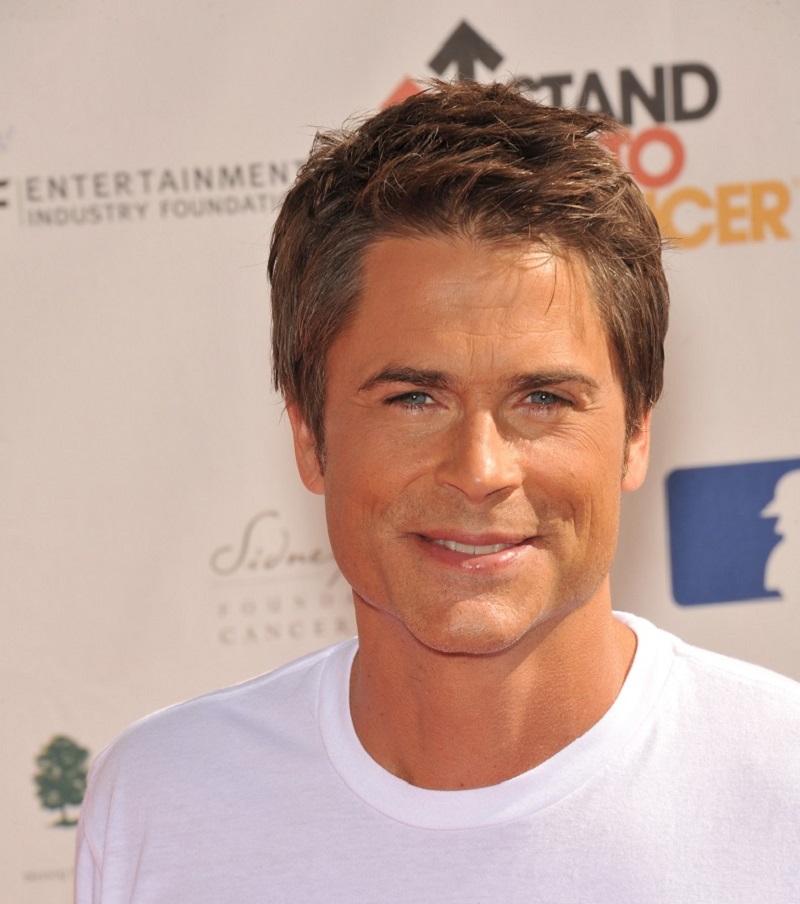 We hear all too often the stories of celebrity scandals in the media.
Countless musicians, actors, singers, and stars have struggled with addiction in the public eye. We are inundated with stories of reckless behavior and reminded of the realities of addiction when faced with a celebrity death due to overdose. The recent passing of celebrities such as Amy Winehouse, Philip Seymour Hoffman, and Heath Ledger has brought the discussion surrounding the dangers of addiction to every household. While many media outlets choose to focus on the stories of wild and reckless behavior, many success stories are overlooked or forgotten about. As difficult as it is to overcome addiction, the pressures of being in the spotlight and recovering with everyone watching can make the journey especially stressful. Yet in spite of this, there are many celebrity success stories that reinforce the importantance of addiction treatment and its ability to release an individual from destructive behaviors.
Rob Lowe and 25 Years of Sobriety
Actor Rob Lowe has had his fair share of media coverage regarding his struggles with addiction. He recently took to Twitter to share a major milestone and deliver an inspiring message to those who walk a tumultuous path. "To those struggling with addiction, there is true, real hope. 25 years ago today, I found recovery; and a life of promise #Grateful." Luckily for Lowe, many of his exploits occurred before the Internet became a major factor. Struggling with alcohol addiction, a scandal involving an underage girl, drug abuse, and sex addiction, Lowe overcame major hurdles over a long period of time. "[Getting sober] changed my life forever and everything good that I have is a result of that." He credits much of his success to the support of his wife, Sheryl Berkoff. Lowe shared that Berkoff helped him stay sober, salvage his career, and is "the opposite of an enabler". With his sobriety, Lowe dived into work again, starring in a number of movies and television shows since.
Other Celebrities Who Have Gone to Rehab
Lowe is not alone in enjoying the accomplishments made through successful sobriety. Another famous celebrity who came back from a turbulent history of drug abuse is Robert Downey Jr. Downey experimented with drugs from an early age and spiraled out of control when he made it big in Hollywood. In 1996, Downey was found with heroin, crack, and crack cocaine after being stopped for speeding; he was more famously found by his neighbors passed out in their 11-year-old son's bed. Despite the seriousness of these occurrences, Downey escaped rehab twice and ended up in jail for 36 months – although he only served just under a year. After two more arrests, including an incident in which he was found wandering barefoot through Los Angeles, Downey checked himself into rehab and got clean. Now, Downey is sober, one of Hollywood's highest paid actors, and continues to star in a number of Hollywood hits.
Countless other celebrities have overcome long histories of addiction and abuse. Stars like Oprah Winfrey, Britney Spears, Samuel L. Jackson, Nicole Richie, Eric Clapton, and Zac Efron have all struggled with varying levels of addiction, accepted treatment, and now live sober, happy, and productive lives as a result. Many share the same sentiments as Lowe during their time in rehab. Lowe described rehab as "one of the most exhilarating, liberating, and exciting four weeks of my life". Treatment for drug addiction often frees individuals from the vicious cycle of dependency and withdrawal, forcing individuals to regain control of their lives.
Non-Celebs Who Have Gone Through Rehab
Just as many celebrities have overcome addiction and achieved success, countless other "normal people" who struggle with addiction can experience the same outcome. Recovery from addiction creates endless opportunities and opens doors to new experiences one would not have without sobriety. Rather than viewing treatment for addiction as something one must engage with in order to appease those around them, it should be viewed and treated as another opportunity, a new hope, and a chance at a better life. Much of the successes the above-mentioned celebrities achieved would not have been possible without first overcoming addiction. Sobriety is more rewarding than continued addiction and provides individuals with the opportunity to build a new and a better life for themselves and those around them.
Sources
http://nypost.com/2014/04/05/a-former-bad-boys-guide-to-the-good-life/
https://www.thefix.com/content/rob-lowe-celebrates-quarter-century-sober
http://abcnews.go.com/blogs/entertainment/2014/09/robert-downey-jr-talks-about-addiction-and-passing-them-to-his-son/