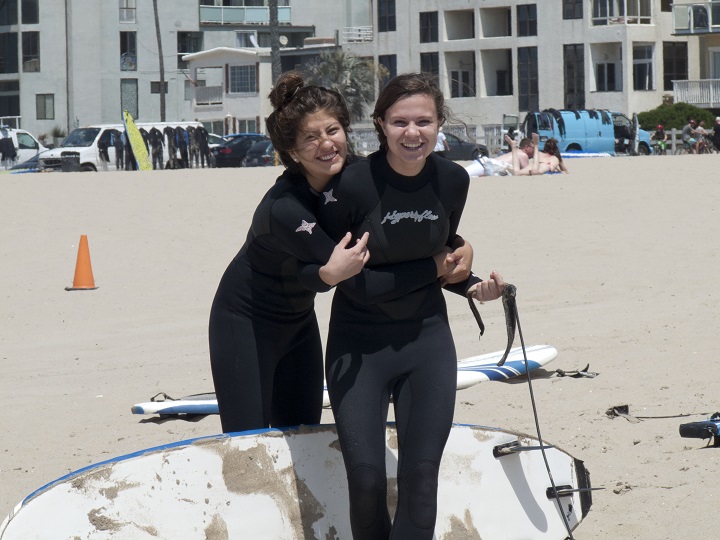 Successfully completing a drug rehabilitation program is a major accomplishment.
From overcoming withdrawal symptoms to developing skills to achieve and maintain sobriety, the progress made is substantial. After all, sobriety is more than abstaining from drug and alcohol use. It also involves developing a new attitude and outlook on life and gaining new insights into self-esteem, self-realization and the behaviors and patterns that perpetuate substance abuse.
And, the road to recovery does not end upon the completion of a treatment program. Instead, maintaining sobriety is a life-long course. The real-life process of staying sober often requires the same amount of energy and thoughtfulness, hard work and commitment as rehabilitation itself. While there are no fool-proof plans to avoid relapse, there are steps we can take to decrease the likelihood of relapse:
Develop a strong support network. For many, the most critical influences in sobriety are those people we surround ourselves with. It is important to be surrounded by positive people who support a substance-free lifestyle. While in recovery, there is often a temptation to return to comfortable people or environments. This temptation, however, can strongly discourage sobriety. Changing your social circle and removing negative influences is a critical component of successful sobriety. It is equally important to have relationships with others who are actively working to maintain sobriety as well. Building relationships with peers who share similar experiences provides a higher level of support and understanding that cannot be found in "normal" or past relationships.
Avoid temptation. It is important to avoid enabling peers and environments. It's better to stay away from temptation than to prove a point by being surrounded by substances and trying not to use them. Whether faced with physical or emotional lures, close proximity to substances will threaten sobriety and increase the likelihood of relapse.
Create a healthy routine. Filling free time with new, healthy activities is a win-win in recovery. In treatment, schedules are often filled with therapies and activities that support sobriety. Continuing this healthy routine will not only fill the time that was previously used for obtaining and abusing substances, it is also effective in preventing relapse.
Avoid complacency. Many people, upon completing rehab, are motivated to continue the cycle of therapies and structure established in treatment. Over time, motivation can fade and is often replaced with complacency with minimal effort being put into recovery. Every individual recovery plan is different and requires various levels of involvement and energy to maintain. It is important for each person in treatment to identify needs, inspire motivation and maintain sobriety in an effort to avoid complacency and prevent relapse.
Be proactive. Recovery can be filled with many positive and negative emotions and it's not always easy to have an optimistic attitude. When struggling with negative emotions or feelings of restlessness, it is important to reach out for support. The support of a sponsor, therapist, sober friends or family is a critical component of recovery, including having someone to reach out to when sobriety is in turmoil.
Acknowledge the fact that feelings and experiences are normal. It can be difficult to adjust to independence and sobriety all at once. Without the aid of drugs and alcohol, the stresses of daily life may, at times, be difficult to deal with. Given this simple fact, it's important to continue to exercise practices learned in treatment to effectively cope with daily stressors. As time passes, coping with negative emotions and stressful events becomes easier, but it takes patience and commitment The accomplishments made in treatment and in life afterwards are substantial and everyone progresses at a different pace.
Know that relapse does not equal failure. In the event that a relapse takes place, it is important that it is not viewed as a detrimental failure. Instead, it needs to be understood that sobriety was achieved once before and it can be achieved again. Seek help, begin the recovery process and learn from the events that led to relapse. Learning from the situations that led to relapse makes it is easier to avoid in the future.
Experiential Therapy & Relapse Prevention
Sources
http://psychcentral.com/blog/archives/2013/07/18/5-ways-to-avoid-addiction-relapse/
http://www.huffingtonpost.com/dr-howard-samuels/relapse-prevention_b_3326444.html