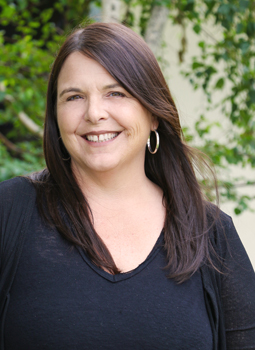 Chris Suffield-Jay (CJ) earned her BA in Psychology from California State University Northridge and went on to complete her Master's Degree in Marriage and Family Therapy with a minor in Post Modern Theories at Phillips Graduate Institute. CJ is the Clinical Supervisor at Sober College.
CJ has over 25 years of experience working with adolescents and Transitional Aged Youth (TAY) populations. She began her career working in Group Homes as a Child Care Worker in 1987 and her primary focus throughout her careers has been working with clients who are dual-diagnosed with addiction and mental health disorders.
CJ has a strong passion for helping clients become the person they want to be rather than the person they feel stuck being. CJ encourages clients to create their "own, unique story" rather than to live in the "problem-saturated story" that has shaped their often unhappy realities.
CJ's philosophy is that hope is manufactured by cleansing the wounds from the past and choosing a direction that heals the soul.
"The only Zen you find at the top of the mountain is the Zen you bring with you. " -Zen Proverb