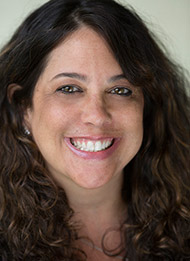 Just as some people are born to become athletes, scientists, or musicians, Mindi Levins-Pfeifer found her calling in life at a young age. She was born to instill hope in young people, even in the most dire of circumstances. It is a passion that has driven her throughout her career—a career that now spans more than two decades and has been singularly focused on helping youth in crisis.
After receiving a Bachelor of Science degree in Sociology from UCLA, Mindi spent more than a decade working with street kids as a case manager and director at the Los Angeles Youth Network (LAYN). Following that important work, Mindi returned to school to obtain a Master's degree in Social Work at Cal State Long Beach and began consulting for Free Clinics throughout the greater Los Angeles area.
It was during this time – after spending years of working for others to help underserved youth – that Mindi and her husband, Robert, discovered a bigger dream. One only they could fulfill.
Recognizing the need for a different kind of treatment program for young adults struggling with addiction, they utilized their unique expertise and resources to open Sober College's doors in 2005. In doing so, they effectively redefined rehab for young people and their families.
Since then, and as part of her work at Sober College, Mindi has been dedicated to helping clients conquer their addictions. But she does more than that. She is also tireless in her endeavor to help her young clients rediscover the joys in life and redefine life's limits.
When she's not helping the young people on Sober College's campus, Mindi is at home, enjoying life with Robert and their children, Ben and Sarah.