Young adults struggling with addiction should always go through addiction treatment. Having a network of people supporting them will make it easier for young adults to work through addiction's emotional and physical issues. However, with so many addiction treatment options around the United States, it's hard to know which ones will be the most effective. Going through high-quality addiction counseling can be incredibly beneficial for all young adults, regardless of the substances they use and how long they've been using them.
The Broad Use of Addiction Counseling in Treatment
Through various forms of counseling, patients are able to express their emotions, learn proper coping skills, and adjust their addictive behaviors over time.
Patients have access to a number of counseling programs to facilitate their addiction recovery. These programs provide patients with multiple levels of support, teaching different coping skills, life skills, and other important lessons along the way. Different treatment centers offer different counseling programs to their clients, so it's important for people to find programs that focus around their age group, life issues, and needs.
How Addiction Counseling Can Help Young Adults
Young adults are at a unique stage of their life. They're still developing as people. Those struggling with addiction can get help, but it's important for them to enter programs that will actually benefit their developing bodies and minds.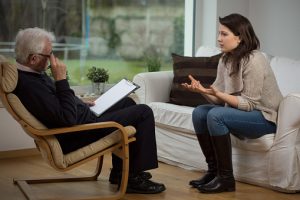 Counseling can provide young adults with much needed insight into why they started abusing drugs and how they can learn to live without them. Treatment centers focused on treating young adults are going to be able to provide counseling that:
Helps young adults alter their attitudes and actions
Builds life skills
Provides support
Enhances proper coping mechanisms
Click to Learn More About Treatment for Addiction
Combining Addiction Counseling with the Right Treatment Center is Key to Proper Healing
While counseling can be incredibly helpful in addiction recovery, it won't always be enough to keep people sober in the long run. Combining counseling with alternative treatment options, an encouraging environment, and supportive peers and staff can create a more beneficial experience, especially in the early stages of addiction recovery. Providing them with a means of starting a life for themselves once they leave the treatment center is also a plus.
At Sober College in California, we strive to combine traditional addiction treatment methods with a unique educational experience. The young adults that come to us for assistance will be around peers that are just as eager to heal, learn, and live sober lives.
Have questions regarding addiction counseling for yourself or a loved one?
Call 877.634.7849 to speak with an admissions counselor.