Getting help for a drug problem can be challenging. One of the first steps is identifying the problem, which is why understanding the drug abuse definition is important.
The Drug Abuse Definition
Many individuals, particularly young adults, defend their drug use as merely recreational. However, the drug abuse definition refers to habitual use, and can lead to bigger issues down the road.
Drug Abuse vs. Addiction: What's the Difference?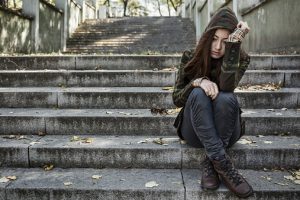 Just like there's a difference between drug use and drug abuse, there's a difference between drug abuse and drug addiction. Drug abuse implies that individuals could stop consuming drugs if they wanted to. However, addiction is an entirely different story.
Drug addiction isn't a choice, and it's not something that people can fix right away on their own. Just like other mental health disorders, and it's a medical condition that requires qualified diagnosis followed by treatment. Just like patients with cancer or asthma need help, so do patients struggling with addiction.
Medical experts consider a drug addiction to be one step more severe than drug abuse. With an addiction, individuals have already developed a chemical dependence to their drug of choice. Trying to quit will almost certainly lead to unpleasant withdrawal symptoms.
Having an addiction rather than a drug abuse problem can make recovery more difficult. However, addiction recovery is certainly possible with proper treatment. After treatment, productive, fulfilling and happy lives are possible.
Click to View Teen Drug Abuse Statistics
How Drug Abuse and Addictions Develop
Teen drug abuse statistics reveal that as many as one-third of that demographic uses drugs in some form. While using drugs isn't always indicative of a full-blown addiction, that's certainly how it starts. Drug abuse and addiction can develop for a number of different reasons, and each factor is important.
Many individuals turn to drug use because of exposure. If drugs are used at home or in social settings, they can be viewed as harmless or ordinary. This is one of the social or environmental factors that can lead to addiction.
Several personal factors can also play a role. A person with a high propensity for risk, for example, might lead to more frequent drug use. Evidence suggests that there's a genetic component to becoming addicted to drugs or alcohol.
Signs of Drug Abuse
If you want to help someone you love get sober, learning to identify signs and symptoms of drug abuse is key.
From a physical perspective, different types of addiction can cause different symptoms. However, many heavy drug users have unusual sleep patterns, have energy fluctuations or struggle with cold-like symptoms. In fact, drug users may simply start to look different.
Changes in behavior can also be a clear indicator. Someone with a normally bubbly personality might become withdrawn. Conversely, someone calm might become emotional and anxious. Being aware and alert to these changes could help loved ones get help sooner.
Treating Drug Abuse or Addiction
After recognizing the signs of drug abuse or addiction, treatment is crucial. Identifying the drug abuse definition is only the first step. Often, detox begins the recovery process for those struggling with addiction. After individuals undergo a medically supervised withdrawal, patients will be able to choose from a range of program types.
For young adults struggling with drug abuse or addiction, Sober College in California can be the key to achieving sustainable sobriety. Just some of the options available include the following:
Along with the above programs, our unique partnership with Woodbury University allows us to offer five college-level courses that are transferable to many colleges across the nation.
Have questions regarding drug abuse definition and treatment options for yourself or a loved one?
Call 877.634.7849 to speak with an admissions counselor.