Sober College's alcohol & drug addiction treatment program seeks to identify and treat the underlying causes of addiction in order to effectively treat substance abuse in young adults and prepare them for long term sobriety. Addiction manifests differently from person to person and is often influenced by a variety of factors. Each client of Sober College is provided with an individualized treatment program that addresses their unique needs throughout the recovery process.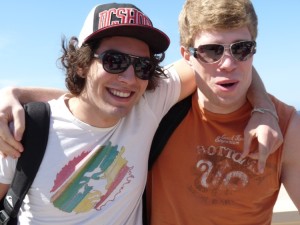 Alcohol and drug addiction treatment at Sober College seeks to help young adults reconnect with their inner-selves and strengthen their ability to deal with stressors and other influences in a healthy way. Through a variety of therapies, our clients are provided with countless resources to grow in their sobriety and develop healthy behaviors to support an independent lifestyle. By combining traditional and nontraditional therapies, clients are engaged in a treatment program that is a well-rounded, balanced approach to sobriety.
Why Choose Alcohol & Drug Addiction Treatment at Sober College?
As an age-specific alcohol and drug addiction treatment program, clients of Sober College can build meaningful relationships with peers who share similar experiences. These relationships are crucial to the recovery process and provide critical support to young adults during the recovery process and in life after treatment. Early sobriety can be especially difficult for many young adults and our safe, supportive environment assists young adults during a difficult transitional period.
Sober College's multi-tiered program

from Freshman Phase to Senior, slowly transitions young adults to a healthy place of sobriety and confidence.

Young adults may causally experiment

with drugs upon their newfound freedom but this can unearth deeper issues and create dependence.

Addiction in young adults

can be influenced by biology and or environment; from negative family experience to the brain function and development in young adults.

Signs of addiction vary

from person to person but it's best to be aware of declining motivation, mood swings and an overall shift in attitude in your loved one.
Have questions regarding drug addiction treatment at Sober College?
Call 800.465.0142 to speak with an admissions counselor today.
How We Approach Alcohol and Drug Addiction Treatment
Sober College is an innovative drug addiction treatment program designed to address the unique needs of young adults in addiction treatment. Our ability to adapt to the changing needs of our clients ensures they are provided with a treatment program that is progressive and catered to their individual needs. Clients are empowered to take control of their sobriety, discover true passion and continue on a path or success, happiness and independence. We do this through our multi-tiered alcohol and drug addiction treatment program that help clients gradually learn or relearn how to live an independent lifestyle and our Five Core Competency Model that enables clients to develop a comprehensive approach to sobriety and healthy living.
Our Treatment Model: The Five Core Competencies
Addiction is a complex problem that effects all areas of the addicts life. In order to achieve long term sobriety, young adults need a solution that is comprehensive and helps them not just get sober, but prepare for life after treatment. We do this with our Five Core Competency Treatment Model that helps clients achieve in Sobriety, Life Skills, Productivity, Fitness and Emotional Intelligence.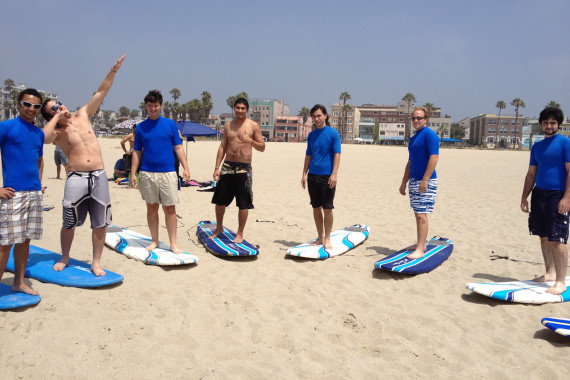 Progressive Treatment: Multi-tiered Approach
Clients are engaged in a multi-tiered drug addition treatment program that helps them readjust to living an independent lifestyle. All clients begin their journey at Sober College in what is referred to as the Freshman Phase, allowing them to readjust to living free of all mind and mood altering substances in a supervised environment. This time is spent developing relationships with housemates and staff while acquiring skills to support them through the recovery process. When students graduate from Freshman Phase, they earn more privileges including access to the house or their cell phone, non-academic computer privileges and passes to go off-site with another client or their sponsor. Clients must continue to make progressive changes in their recovery and maintain good standing in all Five Core Competencies to transition into Senior Phase.
In Senior Phases clients again earn even more freedom. They have later curfews, are able to get longer passes, they can begin working or attending school off-site. They are given the opportunity to make their own schedules as long as they are keeping up with all the program requirements like regular gym attendance, meeting quotas, attending individual and group therapy etc. Once someone has been at Sober College for a minimum of six months are may decide to move into our sober living or another sober living in the area and continue to participate in academics, therapy and other outpatient services.
"Our approach to young adult treatment allows clients to achieve sobriety and gradually transition back into the "real-world" at their own pace."
Sober living at sober college is independent living with the benefits of community and support. Sober living managers and staff are available 24 hours a day however, clients are able to come and go as they please as long as they do their chores and drug test regularly. Clients meet with their counselor once a week for check-ins and most clients are participating in outpatient services like individual therapy and academic support. Clients in sober living are fully immersed in society and the real world, but still live in a community of sober peers. Clients must still maintain their sobriety and are expected to uphold the values and practices learned throughout their journey in the Sober College program. Our approach to young adult treatment allows clients to achieve sobriety and gradually transition back into the community at their own pace.
Young Adult Addiction
Young adults may experiment with drugs and alcohol for a variety of reasons. At a transitional stage in life, newfound independence can be equally exciting and stressful, causing some to use drugs and alcohol as a means of relating to others or as a form of self-medication. Regardless of the reasons, casual use can easily transform into dependency and cause problems in health, relationships, school and work.
Addiction is a complex disorder that alters both the way the brain looks and functions. It is a chronic brain disease that causes individuals to compulsively seek and use drugs and alcohol, despite the known harmful consequences it can cause to the individual and their loved ones. Despite the misconception that quitting simply takes the willpower to change, many individuals struggling with addiction require professional intervention to overcome these challenges and lead successful, productive lives. Our drug addiction treatment program aims to do just that.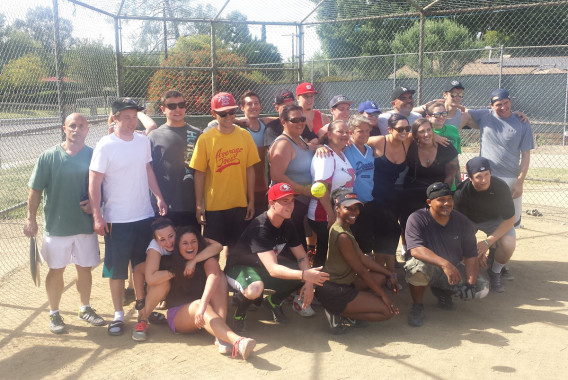 Age-Specific Drug Addiction Treatment
Young adults struggling with addiction have a unique set of challenges that they face in treatment and recovery. Issues with families and fear of not fitting in sober are just two. Our Young Adult Alcohol and Drug Addiction Treatment Center is designed specifically to address issues that young adults face. For our clients being around other young men and women, just like them, helps them discover that sobriety is possible.
Influences on Addiction Development
There is no single factor that can predict whether a person will become dependent on drugs and alcohol, but there are a variety of factors that can indicate a greater risk to begin experimenting with substances.
Biology accounts for nearly half of vulnerabilities to substance abuse. Family history and the presence of mental health disorders can increase a person's risk to abuse drugs and alcohol. Nearly 6 in 10 individuals who struggle with drug and alcohol addiction have an active co-occurring disorder that may have existed prior to or developed as a result of substance abuse. Many use drugs and alcohol as a form of self-medication to combat symptoms of mental health disorders, but in actuality worsen symptoms of both. In addition, family history of substance abuse or exposure to drugs and alcohol early in life put many young adults at greater risk to begin using illicit substances themselves.
Environmental factors can influence drug and alcohol addiction. Family, friends and socioeconomic status can all be key contributors to the development of addiction. In many cases, peer pressure is one of the most influential aspects of developing substance abuse. Many clients at Sober College cite drugs and alcohol as a means of relating to others. Those who are surrounded by negative influences and environments are more susceptible to pressures to use illicit substances. In addition, many young adults who have endured childhood trauma, sexual assault and other traumatic life events may turn to drugs and alcohol as a means of coping with negative experiences.
The unique developmental stage young adults are at can make them more vulnerable. The combination of biological and environmental factors coupled with unique age-specific experiences can make young adults particularly vulnerable to the negative consequences of drug and alcohol use. Young adults' brains and bodies are still developing which can pose increased risks for health consequences as a result of substance abuse. The areas of the brain involved in judgment, decision-making and self-control are still developing and substance abuse can increase risk-taking behaviors, potentially putting young adults in dangerous situations. The earlier abuse begins, the more likely a young adult is to become dependent on drugs and alcohol.
Identifying Addiction in Young Adults
Signs and symptoms of drug and alcohol addiction vary from individual to individual and are dependent on the types of substances abused. These same signs and symptoms are also dependent on the intensity and frequency of abuse. While these can present in a number of ways, many indicators share similarities and require immediate intervention in order to combat the physical, mental and emotional damage inflicted on the individual and their loved ones.
Many who abuse drugs and alcohol begin neglecting their responsibilities. Substance abuse can cause individuals to miss school and work. Individuals may begin to neglect their families and friends as well. Drug and alcohol use begins to dominate a person's time causing other aspects of life to deteriorate because of a psychological need to feed addiction.
Drug and alcohol use causes individuals to engage in dangerous behaviors. Drug and alcohol addiction can increase risk-taking behaviors causing some to drive under the influence, use dirty needles and engage in unprotected sexual acts. Many times, drug and alcohol use can cause individuals to get in trouble with the law as a result of actions taken under the influence.
Telltale Signs of Drug Abuse Quiz
If a loved one is struggling with addiction sometimes it can be difficult to spot the signs. This is why we created the Telltale Signs of Drug Abuse Quiz. Take 6 minutes to answer a few yes or no questions and know if you may want to seek help through a drug addiction treatment program for you family or friend.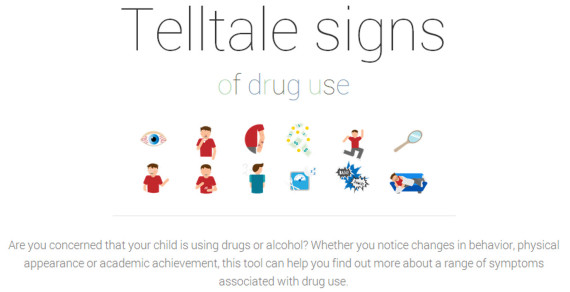 Substance addiction can cause individuals to abandon activities they once enjoyed. Drug and alcohol addiction takes priority in a person's life, causing them to stop engaging in activities such as hobbies, sports and socializing. Their group of friends may change and their time and energy is instead spent on acquiring and using illicit substances.
Addiction causes physical changes and health consequences. Drug and alcohol abuse can cause a number of physical changes dependent on the intensity and frequency of use. Often those who abuse substances experience changes in appetite and sleep patterns, they may have sudden, unexplained weight loss or gain. In addition, they may neglect their personal hygiene, have bloodshot eyes or have unexplained smells on their clothes or breath.
Addiction causes behavioral and psychological changes. Individuals may exhibit unexplained changes in personality and attitude. They may have sudden mood swings, unusual hyperactivity or angry outbursts. Their interests and social circle may change drastically and may more frequently get in trouble.
What begins as casual use can quickly turn into dependency, causing young adults' lives to revolve around drug use. Early intervention is critical in counteracting the negative consequences of drug and alcohol abuse. In acknowledging and accepting help for addiction, young adults can recover physically, mentally and emotionally to reclaim control of their lives.
Sources
http://www.helpguide.org/articles/addiction/drug-abuse-and-addiction.htm
https://www.drugabuse.gov/publications/drugfacts/understanding-drug-abuse-addiction