A 2013 Monitoring The Future Survey found that college student amphetamine use doubled since 2008. Now more than ever, it's becoming clear that college is far from a drug free zone.
On average, stimulant abuse is nearly 4% higher for college students compared to young adults not in school. In an effort to combat these rising numbers, many colleges around the country are beginning to adopt the concept of a drug free zone.
A Drug Free Zone Helps College Students Perform Better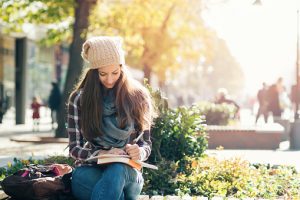 Many areas at or near schools actively promote a drug free zone. Although drug use is inherently illegal throughout our country, individuals often face harsher penalties if they're caught using or distributing within these zones.
While some students use drugs on college campuses to enhance their productivity, much of on-campus drug use is about escape. Just like other demographics who struggle with addiction, many young adults use substances to cope with everyday stress. As individuals begin abusing drugs or alcohol with regularity, their grades often suffer as a result.
Maintaining a Drug Free Zone Keeps Students Safe
Many people associate drug use with how it affects the user. However, society as a whole underestimates how drug use affects others as well. Check out these statistics from the Journal of American College Health:
60% of students surveyed stated that peer drug use interrupted their sleep at some point.
Over 50% of students stated that they had to take care of a drunken student in the past.
13% stated that a peer's drug use contributed to property damage
Almost 10% claimed they had been assaulted by someone under the influence of drugs
Click to Learn More About Our Learning Center
A Lax Drug Free Zone May Lead to a Need for Rehab
While there will always be some individuals capable of successfully navigating through college in spite of the presence of addictive substances, many others are likely to fall into various types of addiction. Even those with the best intentions are prone to relapse, proving that addiction is a chronic illness that requires effective rehabilitation.
Many young adults have reaped the benefits of treatment at Sober College. Our young adult rehab center helps individuals aged 18–26 embrace the recovery process.
Sober College understands that addiction can cause harm for all parties. Our treatment team works diligently to provide young adults with the tools needed to break away from harmful habits.
Our partnership with Woodbury University allows young adults to earn college credits while undergoing treatment. We offer the following courses:
Creative Writing
Psychology
Sociology of Drugs and Alcohol in Popular Culture
Public Speaking
Civic Engagement
Students who pursue addiction recovery through Sober College can rest assured that there won't be a lapse in their education. Rolling enrollment eliminates the presence of semesters so that classes may begin at any time.
Have questions regarding keeping college a drug free zone for yourself or a loved one?
Call 877.634.7849 to speak with an admissions counselor.