The National Institute on Alcohol Abuse and Alcoholism estimates that an average of 1,700 college students suffer fatal alcohol-related injuries each year. While drug prevention programs have begun to work toward safer campuses, many students continue to struggle.
With college substance abuse continuing to climb, there are a variety of resources available to deter college-aged individuals from substance abuse. If you or someone you love needs help, here's some valuable information.
Drug Prevention Programs May Take The Form Of Stronger Academic Requirements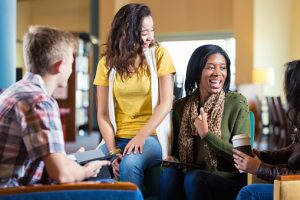 While some students find that academic pressures may lead to different types of addiction, stronger academic requirements might also have the opposite effect. In some cases, the need to do well can curtail future drug and alcohol abuse. Stringent academic requirements are often most effective when coupled with restricting alcohol promotions or advertising on campus.
On campuses where publications displaying alcohol advertisements were prohibited, the number of students struggling with alcoholism saw a significant decrease. This is compared to campuses that allowed advertisements for low-cost drinks.
Click to Learn More About Young Adult Drug Use
Drug Prevention Programs Can Include Monitoring Fraternities And Sororities
While not always the case, many universities have experienced success through strict, on-campus Greek life monitoring. In many cases, students in fraternities or sororities find themselves more exposed to illicit substances or alcohol. By monitoring these organizations more closely, university officials can help many students avoid the temptation of potentially addictive substances.
Many universities combine monitoring with disciplining repeat offenders or those who engage in unacceptable behavior on campus. The threat of notifying parents or placing them on academic probation can encourage more responsible student behavior. Many campuses also make a point of trying to offset potential drug or alcohol use by promoting substance-free social events.
Drug Prevention Programs May Lead To Rehab
For many individuals, discontinuing abusive habits requires help from a professional drug and alcohol rehabilitation facility. When individuals spend time at a rehab center, they often gain the skills needed to make better choices moving forward. Because individuals' needs vary, the best rehabilitation facilities offer individualized treatment programs.
Sober College in California offers unique drug treatment options for men and women aged 18–26. With programs that promote individual growth, Sober College equips young adults with the tools needed to achieve sobriety. College-aged individuals can also pursue college credits at Sober College, ensuring that there's no lapse in post-secondary education while attaining sobriety.
Sober College has partnered with Woodbury University to offer a true college rehab program experience with rolling enrollment. Our courses include:
Psychology
Creative writing
Public speaking
Sociology of Drugs and Alcohol in Popular Culture
Civic Engagement
Sober College's "treatment team" approach ensures that you're offered quality care and individualized attention. You'll work closely with a case manager, professor and personal therapist, all of whom will guide you through the recovery process.
Have questions regarding college drug prevention programs for yourself or a loved one?
Call 877.634.7849 to speak with an admissions counselor.