Sober College's dual diagnosis treatment is effective at treating substance abuse and addiction in young adults because we treat the whole person, not just their problem with drugs and alcohol.
For many young adults, addiction is more than just a physical struggle with drugs and alcohol; it often takes root in underlying, unresolved issues and mental health. In fact, Nearly 6 in 10 individuals who struggle with substance abuse are also affected by at least one co-occurring disorder, making the acknowledgement or discovery of their presence a critical component of treatment.
This is why rather than simply focusing on the substances, Sober College blends mental health and substance abuse treatment to provide an integrated therapeutic experience for all clients. Sober College's dual diagnosis treatment centers offer a variety of assessments and clinical treatments in order to ensure our clients have the opportunity to achieve lasting sobriety.
Why Choose Our Dual Diagnosis Treatment Centers?
In order to effectively manage sobriety, it is important to accurately identify any existing mental health disorders and their triggers. Every journey through Sober College is unique. The experiences and influences that enable addiction are just as unique to every client which is why it is important to provide therapies that can mold to fit every individual client's needs. With staff dedicated to the best interests of each client, young adults at Sober College will receive in-depth dual diagnosis treatment that encompasses all factors of their experiences to provide the best treatment possible.
"The level of individualized care & clinical expertise offered to each client makes our dual diagnosis treatment centers the most effective at helping clients achieve lasting sobriety."
Our professional staff

identifies the unique needs of each client and ensures an individualized treatment program is designed to address the distinct influences on each individual's journey through dual diagnosis treatment.

We addresses the unique needs

of our clients through individual and group therapies along with experiential therapies. By creating a diverse plan, clients are able to achieve emotional growth in various ways.

Our doctors' specialties

allow us to conduct full neuropsychological assessments and cognitive rehabilitation in order to best treat diagnosed and undiagnosed mental health disorders.

Sober College's therapy sessions

cover overarching clinical themes that can be found in many rehabilitation settings, but also incorporates specialized therapies that address the more unique needs of some of our clients.

Experiential therapy

allows clients to experience a range of emotion in various activities like surfing, wind tunnel or equine. This gives them a chance to learn ways in which to deal with stressful situations and process their emotions.

Co-occurring disorders

involve a delicate relationship between substance abuse and mental health disorders. While difficult to determine which came first, both are addressed in treatment at Sober College.
Individualized Treatment Provided by Expert Staff
Sober College effectively treats substance abuse and addiction in young adults by providing our clients with well-rounded treatment plans that incorporate a multitude of therapies, psychiatry and neuropsychology for both addiction and mental health disorders. Unlike many medical professionals, our doctors and practitioners possess extensive knowledge in not only psychology, psychiatry and counseling but also in addiction.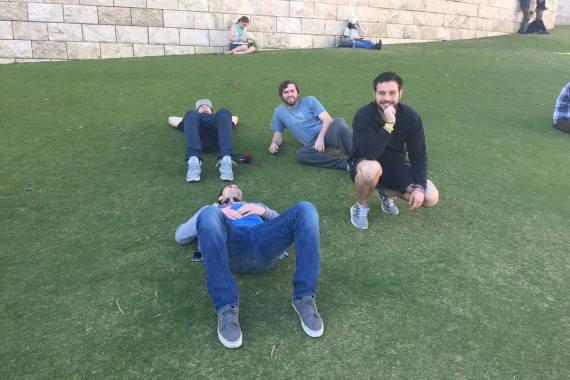 Initial Assessments of Diagnosed & Undiagnosed Mental Health Disorders
Upon admittance to Sober College, new clients are assessed for co-occurring disorders through a variety of methods that extensively explore the nature of each individual's learning styles and functioning. With the initial assessment and taking into account family history, past experiences and other factors that influence substance abuse and co-occurring disorder diagnosis, our highly qualified clinical team ensures clients receive treatment that is designed to address their unique needs and gain the tools they need to achieve long term sobriety and success.
Read More about Initial Assessments
Individual Therapy
Clients participate in individual therapy one to three times a week. Once a new student admits to Sober College they are assigned a therapist based on their needs and emotional history. They work through past and present issues with the help of a therapist whom they develop a close relationship with during their stay. In most cases, this therapist is the client's primary therapist through all phases of the Sober College Program. The consistency of the therapy sessions allows the student to develop trust with their therapist, leading to insight and healing. Individual therapy allows clients to go deeper into the issues that may have contributed to their drug and alcohol abuse.
Group Therapies
Therapists host different therapeutic process groups. During dual diagnosis treatment, clients are required to participate in a minimum of three group therapy sessions per week: a therapeutic process group, a mindfulness group and a relapse prevention group. There are also smaller special topics groups offered on a rotating basis. The groups have included such topics as social skills, grief, anger management, gaming addiction and marijuana support group.
Clinical treatments include:
Psychiatric management
Individual therapy
Clinical and therapeutic process groups
Chemical dependency groups
Group therapy
Mindfulness
Neuropsychololgy
Specialized therapy options include:
Anger management
Eating disorder related
Learning disability detection
PTSD or Post Traumatic Stress Disorder
"CBT" or Cognitive Behavioral Therapy
"DBT" or Dialectical Behavioral Therapy
Read More About the Traditional Therapies We Offer
The Importance of Experiential Therapy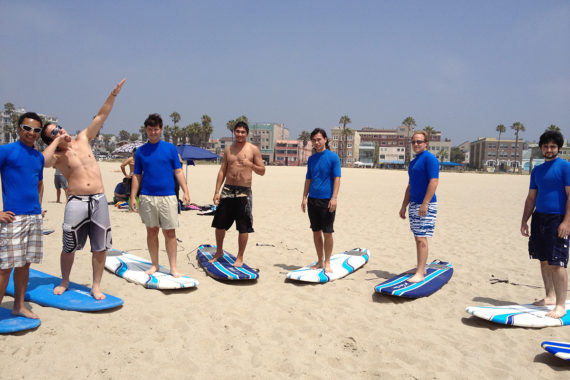 Unlike other dual-diagnosis treatment centers, Sober College uses traditional experiential therapies like equine but also additional Urban Experiential therapies that include Surf Therapy, Trapeze Therapy, and Indoor Wind Tunnel as an alternative form of group therapy which appeal specifically to the young adult population.
As part of each clients dual diagnosis program, Sober College utilizes a number of experiential therapies that subconsciously address any mental barriers or emotional needs our clients may have. Outside of a traditional therapy setting, clients are able to focus on engaging activities that simultaneously provide mental and physical engagement and therapy in real-world settings without their conscious awareness. The goal of this particular form of therapy is to push the clients past their comfort zone in an attempt to help them process the flood of emotions during any given situation. After experiencing these difficult emotions during therapy like fear or anxiety, they are better able to understand the stress their body feels when they going through them, better preparing them to handle them in "rel-life" after they leave treatment. Our incorporation of experiential therapies provides clients with the unique ability to naturally respond to stimuli and analyze these experiences through a therapeutic lens afterwards.
Read More About Our Experiential Approach
Psychiatry
Our psychiatrist, Dr. Todd Zorick is double board certified. He is a member of the American Psychiatry Association and the 2005 winner of the National Institute of Mental Health's Outstanding Psychiatry Resident Award. For nearly a decade, Dr. Zorick has worked in residential treatment helping young adults struggling with addiction and co-occurring disorders. His expertise in dual-diagnosis treatment, addiction psychiatry & neuroscience makes him a vital part of Sober College's Clinical Treatment Program.
Neuropsychology
Our neuropsychologist, Dr. Therese Mansour Moriarty has done extensive work and research in neuropsychology. At Sober College, Dr. Moriarty performs a brief neuropsychological screener on each new client to assess their attention/concentration, executive functioning, psychomotor-speed and memory at this point in time. We use this information to understand the client's functioning and learning style so that we use techniques, both in academics and in therapy, based on how the client takes in information. Dr. Moriarty also is available to conduct full neuropsychological assessments, other assessments as indicated and cognitive rehabilitation as adjunct services when needed.
Drug and Alcohol Counseling
Each client has a drug and alcohol counselor that they meet with weekly, discussing issues of sobriety and recovery. The counselors guide clients through the process of recovery assessing their readiness to change, using motivational interviewing techniques and monitoring their recovery activities. In addition to drug and alcohol counseling, the counselors are also responsible for case management. The counselor oversees clients' progress in our five core competencies and is the primary contact person for parents. The counselors have regularly scheduled contact with parents to give progress reports, answer questions and keep lines of communication open.
On-Going Family Workshops
All parents are encouraged to participate in Family Therapy or Family Weekend at some point during your child's stay at Sober College. During these Family Workshops, multiple families along with their children work together to start the process of working through resentments that arise when someone is using or abusing substances.
More About Our Family Weekend Workshops
Co-occurring Disorders and Substance Abuse: Which Comes First?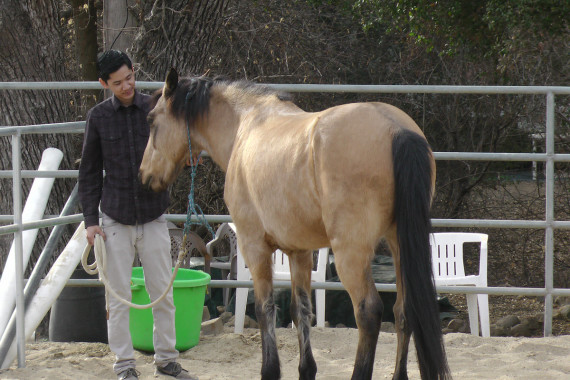 Co-occurring disorders often significantly impact the development of substance abuse patterns. Mental health disorders may be preexisting conditions or develop as a result of substance abuse. One does not necessarily indicate the presence of another, but because the two can equally aggravate symptoms of one another, it is often difficult to identify which condition existed first. Regardless of the time period in which it manifests, mental health disorders that are left untreated often cause those affected to begin searching for methods to deal with their own symptoms, worsening both mental and physical status. This highlights the importance of dual diagnosis treatment.
More About Co-Occurring Disorders Treatment
Many times, mental health disorders can begin to appear during the critical stages of adolescence in which the brain is undergoing significant changes. These same changes may increase vulnerability to addiction if an individual experiments with drugs and alcohol. Substance abuse can rewire the brain, causing a mental disorder to worsen or manifest into something else entirely. This unique combination of risk factors begs for an equally unique treatment program to address these age-specific needs in dual diagnosis treatment.
There are a wide range of mental health disorders that may accompany substance abuse. Mental health disorders may be mood-related, anxiety-related or a type of severe mental illness. While there are variables in how they may present themselves, these disorders generally have shared symptoms that can be identified. Symptoms of mental health disorders share many commonalities, including:
Changes in sleep, appetite or energy
Feelings of emptiness, guilt or sadness
Loss of interest
Restlessness
Thoughts of death or suicide
Mental health disorders can be especially trying during a transitional period in which the body and mind are undergoing major changes. Sober College is age-specific in order to address the needs of our clients more readily and provide therapies that are relevant to their particular experiences, both socially and biologically. Overcoming struggles with mental health is a unique experience for each client. Our dual diagnosis program ensures clients receive individualized therapies relevant to their needs while group therapies allow them to build a sense of community that will support them along the way.
*NOTE: We are not a licensed mental health or psychiatric facility*