At Sober College, we offer an addiction treatment program that addresses addiction from all angles and helps clients evolve into sober, well-rounded individuals. Each student's treatment plan is individualized in order to help them work through their substance abuse issues; the goal is for clients to grow into an independent person by putting what they learn in therapy to practical use.
We achieve this through treatment teams, psychiatry, neuropsychology, individual and group therapy, experiential therapy along with drug and alcohol counseling and family therapy. Our clinical program is designed for students to get the most out of their stay at Sober College.
Treatment Teams Provide The Best Care Possible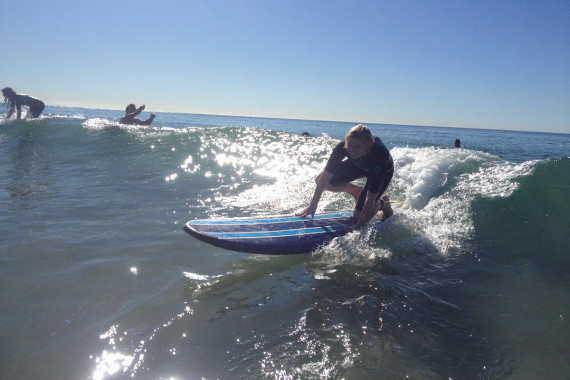 Sober College incorporates a comprehensive and integrated clinical approach by licensed practitioners that specialize in addictive and co-occurring disorders in young adults in early recovery. The heart of our clinical approach is a treatment team mentality that utilizes a multidisciplinary approach based on comprehensive assessment and diagnostic criteria. All levels of staff meet together on a weekly basis to discuss the progress of each student. This attention to detail keeps the team focused and the best interests of each student client at the forefront of their recovery.
Growth through Psychiatry
Our psychiatrist, Dr. Todd Zorick is double board certified. He is a member of the American Psychiatry Association and the 2005 winner of the National Institute of Mental Health's Outstanding Psychiatry Resident Award. For nearly a decade, Dr. Zorick has worked in residential treatment helping young adults struggling with addiction and co-occurring disorders. His expertise in dual-diagnosis treatment, addiction psychiatry & neuroscience makes him a vital part of Sober College's Clinical Treatment Program.
Helping your child through Neuropsychology
Our neuropsychologist, Dr. Therese Mansour Moriarty has done extensive work and research in neuropsychology. At Sober College, Dr. Moriarty performs a brief neuropsychological screener on each new client to assess their attention/concentration, executive functioning, psychomotor-speed and memory at this point in time. We use this information to understand the client's functioning and learning style so that we use techniques, both in academics and in therapy, based on how the client takes in information. Dr. Moriarty also is available to conduct full neuropsychological assessments, other assessments as indicated and cognitive rehabilitation as adjunct services when needed.
Drug and Alcohol Counseling
Each client has a drug and alcohol counselor that they meet with weekly, discussing issues of sobriety and recovery. The counselors guide clients through the process of recovery assessing their readiness to change, using motivational interviewing techniques and monitoring their recovery activities. In addition to drug and alcohol counseling, the counselors are also responsible for case management. The counselor oversees clients' progress in our five core competencies and is the primary contact person for parents. The counselors have regularly scheduled contact with parents to give progress reports, answer questions and keep lines of communication open.
Individual and Group Therapy
Every week students at Sober College participate in a minimum of one individual therapy session, and two-to-five group therapy sessions. Once a new student admits to Sober College they are assigned a therapist based on their needs and emotional history. In most cases, this therapist is the student's primary therapist through all phases of the Sober College Program.
Experiential Therapy
Sober College uses Urban Experiential Therapies such as Surf Therapy, Equine Therapy, Trapeze Therapy, and Indoor Wind Tunnel as an alternative form of group therapy which appeal specifically to the young adult population. The goal of this particular form of therapy is to push the clients past their comfort zone in an attempt to help them process the flood of emotions during any given situation.
On-Going Family Workshops
All parents are encouraged to participate in Family Therapy or Family Weekend at some point during your child's stay at Sober College. During these Family Workshops, multiple families along with their children work together to start the process of working through resentments that arise when someone is using or abusing substances.
*NOTE: We are not a licensed mental health or psychiatric facility*