Mental health disorders often accompany substance abuse for a variety of reasons and often remain undiagnosed until someone enters treatment because they can be difficult identify when someone is in active addiction. Symptoms of preexisting co-occurring disorders are often confused or masked by substance abuse.
When left untreated, mental health disorders can often make symptoms of substance abuse worse. In many cases, substance abuse is a method of self-medication for symptoms of mental health disorders and worsens both conditions. There are a wide range of mood disorders that may accompany substance abuse. These include:
Mood-related disorders (Depression, Bipolar Disorder)
Anxiety-related disorders (Panic Disorder, Post-Traumatic Stress Disorder, Social Anxiety)
Severe Mental Illness or Thought Disorders (Schizophrenia, Schizoaffective Disorder)
"We offer effective dual-diagnosis treatment where young adults learn the tools they need to succeed."
Why Choose Our Co-Occurring Disorders Treatment Program?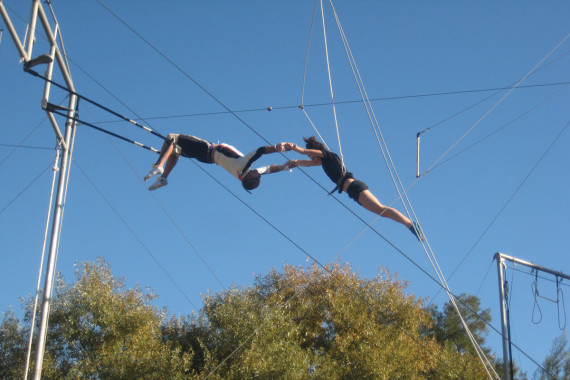 While they often accompany one another, substance abuse and mental health disorders do not necessarily directly cause each other. Addiction is common in those with mental health disorders and they often complicate treatment for one another. It is important for those struggling with both mental health disorders and substance abuse to receive treatment for both issues concurrently to ensure the most effective therapies are utilized for each individual. Sober College offers effective dual-diagnosis treatment for substance abuse and co-occurring disorders. We help young adults learn the tools they need to lead a successful, sober life. What sets our dual-diagnosis or co-occurring disorders treatment apart?
Our dual-diagnosis treatment program explores

preexisting, diagnosed and undiagnosed mental disorders and assists young adults in overcoming them.

There are many signs that indicate

an untreated mental health disorder; from issues with mood and anxiety to just processing thoughts, your loved one could be struggling with more than you know.
Questions about our dual-diagnosis treatment programs?
Call 800.465.0142 to speak with an admissions counselor today.
Dual-Diagnosis: Treating Both Addiction & Mental Health Disorders
When treating substance abuse, it is equally important to treat the mental disorders that may accompany it. They must be treated together as a single unit, rather than as two separate entities. Regardless of the time frame in which the disorder developed, for many, effective treatment of mental disorders helps prevent relapse and allows young adults to live happy, sober lives. Since there are a wide variety of mental disorders that may exist alongside addiction, it is important to first diagnose and understand the nature of it. An initial assessment ensures young adults are given individualized treatment that caters specifically to their needs. The assessment takes into account past experiences, family and medical histories, signs and symptoms of co-occurring disorders and other factors that contribute to the development of substance abuse in order to provide the most effective treatment.
Many young adults use drugs and alcohol to self-medicate, leading to substance abuse and addiction. However, drug and alcohol abuse, often times exacerbates the symptoms associated with a co-occurring mental health disorder and the additional negative side effects and consequences of substance abuse add to the anxiety or discomfort the young adult is already feeling. Through regular meetings with therapists, in both individual and group therapy, and different experiential therapies clients are able to manage and monitor their own growth.
For many, group and individual therapies are great outlets to explore the nature of their own addiction and its relationship to other aspects of life. In group settings, young adults explore issues they face and ways to cope with stressors or triggers. In this environment, individuals are encouraged to open up and discuss issues that affect their lives to create space for positive relationships and safe networks to develop. Individual therapy allows young adults to explore their own experiences, stressors and other topics on a deeper level in a one-on-one discussion with a therapist. This regularly administered therapy helps young adults develop trust in an authority figure that can help guide them towards sobriety.
Dual-Diagnosis Treatment at Sober College
Click here to learn more about the different therapies, treatment professionals and clinical treatments offered at Sober College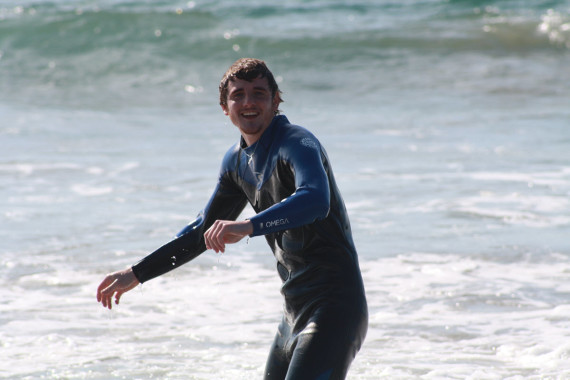 In addition, the utilization of experiential therapies allows young adults to apply what they have learned in therapy to real world situations. Outside of traditional therapy settings, clients continue to develop healthy coping mechanisms, outlets and life skills that will help them manage their mental health disorder and addiction, and prepare them for life after treatment. In developing these skills, many young adults are able to overcome triggers that may have previously caused them to abuse substances.
Signs & Symptoms of Mental Health Disorders
Substance abuse can often mask or confuse symptoms of mental disorders making it difficult to diagnose and treat. While each mental disorder has its own set of signs, reasons for manifestation and treatment options, many share similar symptoms that help in diagnosing co-occurring issues.
In mood disorders, common symptoms include:
Difficulty thinking, concentrating and remembering
Major changes in sleep, appetite and energy
Persistent sad or irritable mood
Feelings of emptiness, hopelessness or guilt
Recurrent thoughts of suicide or death
In anxiety disorders, common symptoms include:
Feeling unsteady
Fear of losing control
Chest pain
Avoidance of people, places or things that trigger anxiety
Upset stomach
Restlessness
Muscle tension
In thought disorders, common symptoms include:
Apathy
Loss of interest
Bizarre behavior
Hallucinations
Disordered speech
Problems with attention, memory, planning and organizing
Rapid speech and movement
Thoughts of death or suicide
Substance abuse can intensify and worsen symptoms of mental health disorders. Often, the use of substances makes it difficult for individuals to develop effective coping skills, healthy relationships with others and the ability to feel comfortable with oneself. In short, substance abuse worsens the physical and mental state of individuals suffering with both.
*NOTE: We are not a licensed mental health or psychiatric facility*
Sources
https://www.drugabuse.gov/news-events/nida-notes/2007/02/addiction-co-occurring-mental-disorders
http://www.bhevolution.org/public/cooccurring_overview.page
http://www.helpguide.org/articles/addiction/substance-abuse-and-mental-health.htm
http://www.bhevolution.org/public/anxiety_disorders.page
http://www.bhevolution.org/public/severe_mental_illness.page
http://www.bhevolution.org/public/mood_disorders.page