Addiction treatment utilizes numerous forms of therapy to address the unique behavioral needs of each client. One form of therapy commonly used is dialectical behavior therapy or DBT therapy.
Dialectical behavior therapy (DBT) is a type of cognitive-behavioral therapy that is used to treat borderline personality disorder and other mental health conditions.
For many in addiction treatment, the presence of co-occurring mental health disorders is a contributing factor to addiction. Substance abuse and addiction may develop as a result of attempts to self-medicate for symptoms of mental health disorders. Without proper treatment, mental health issues can cause relapse, making dual-diagnosis treatment vital to success.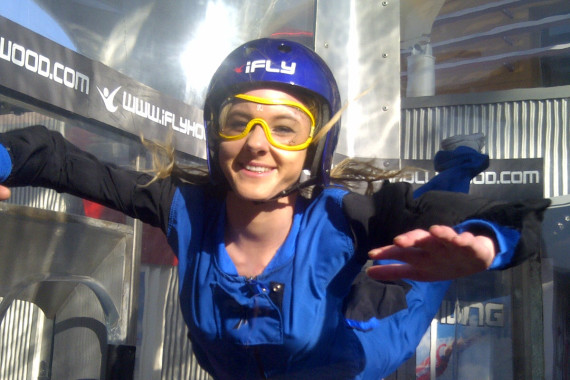 Dual-Diagnosis Treatment at Sober College
Click here to learn more about the different therapies, treatment professionals and clinical treatments offered at Sober College
For those who struggle with borderline personality disorder and other conditions, extreme swings in mood or emotions are common. Many jump from crisis to crisis and their emotions escalate more rapidly and dramatically than most others. They often require a significant amount of time to recover from such extreme levels of arousal, making it difficult for others to understand their reactions. This can cause feelings of invalidation or isolation depending on how others react to outbursts. Without methods of coping with extreme mood swings and outbursts, some may use drugs or alcohol as a way to self-medicate.
How DBT Therapy Works
DBT works by helping clients manage their emotions. There are several characteristics of DBT therapy that make it successful. These include:
Support-oriented:

Those who struggle with borderline personality disorder and other similar conditions may have a difficult time finding support. DBT therapy helps individuals identify their own strengths and develop them in order to improve self-image, confidence, and outlook.

Cognitive-based:

DBT helps clients disassociate their outbursts from negative qualities, beliefs, or assumptions. For example, someone may believe they are a bad person if they get angry, or they may hold themselves to impossibly high standards. DBT helps clients develop new ways of thinking about these ideas with a more positive frame of reference. Clients develop the understanding that getting angry is a normal emotion, or that you don't have to be perfect in order to feel love and support. Releasing negative thoughts and replacing them with positive ones helps clients develop confidence in themselves.

Collaborative:

DBT therapy encourages interactions between clients and therapists to promote growth. Clients must work through problems with their therapist in order to practice new skills. This may include participating in role-playing to encourage positive interactions or practicing skills to sooth themselves when they become upset. Clients meet regularly with their therapist or in groups to help them learn new skills and apply them to real world situations.
Clients participate in both individual and group therapies. Individual therapies focus on problem-solving behavior by addressing issues and troubles the client faces. During these sessions, clients practice their social skills to improve their personal relationships. They also work on enhancing self-image and confidence by dealing with post-traumatic stress responses from previous trauma and discussing quality of life issues. In group therapy sessions, clients work through several areas to improve their ability to interact with others. These include:
Mindfulness:

Clients must practice being non-judgmental and courteous with others. Clients are encouraged to keep an open mind and be respectful of other people's thoughts and feelings.

Interpersonal effectiveness:

Clients practice skills learned in individual sessions. These include learning how to say no, how to cope with conflict, and establishing their needs in a healthy way. Clients with borderline personality disorder may have difficulty managing interpersonal skills when faced with conflict or specific types of situations. This forces clients to learn how to assert their thoughts and needs without damaging their relationship with others.

Distress tolerance:

This is similar to mindfulness in that it helps clients learn to accept, tolerate, and find meaning in distressful situations. Clients learn to manage pain and distress in a healthy way. Rather than acting out, clients practice distracting themselves, self-soothing techniques, and analyzing the pros and cons of situations.

Emotion regulation:

Borderline personalities tend to have intense swings in their emotions that can be difficult to manage. From dealing with anger and frustration to depression and anxiety, finding ways to regulate emotions in a healthy way is critical in recovery.
DBT in Addiction Treatment
DBT works to address compulsive behaviors that cause clients to feel shame, self-loathing, or psychological pain, making it beneficial in addiction treatment. While DBT was not originally developed to address addiction, many of the methodologies used in this form of therapy are applicable to addiction treatment, as clients often struggle with co-occurring mental health disorders. Substance abuse is a form of self-harm that has numerous negative consequences. Despite these experiences, addicts still engage in these behaviors and continue to experience discomfort or pain. When those who struggle with addiction use DBT, they achieve a level of self-acceptance and a desire to change that promotes growth.
Clients are taught strategies to cope with triggers and stressful situations in order to reduce the risk of relapse. Many of the skills learned in DBT are applicable to multiple facets of life. In therapy, clients often set achievable goals for themselves in order to reduce feelings of being overwhelmed. Through these achievements, clients develop confidence in themselves and their abilities, further strengthening their desire to continue to make positive changes.
DBT is one of many therapeutic options in addiction treatment that addresses multiple needs. By helping clients develop their emotional intelligence, they gain improved interpersonal skills, the ability to have healthy relationships with others, and improved self-confidence and image. Development in these areas is critical to sobriety both during and after treatment.
Sources
https://www.thefix.com/content/dbt-treatment-addiction
http://psychcentral.com/lib/an-overview-of-dialectical-behavior-therapy/?all=1