People experience a wide array of emotions that create different feelings within the body. From happiness and excitement to anger, sadness and depression, the human body reacts differently to each emotion experienced. Feelings and thoughts are associated with specific parts of the body and are linked to different illnesses or ailments. Those who have good emotional well-being or emotional health are often quite aware of their thoughts and feelings and have developed ways of coping with stressors they experience in their daily lives.
Chemicals released within the body cause individuals to experience a variety of emotions. For example, when the body releases serotonin, individuals will feel happy. Similarly, emotions can cause the body to experience physical reactions. For example, if an individual is feeling nervous or anxious, they may get the feeling in their stomach commonly described as "butterflies." Even if an individual has developed these coping mechanisms, some life events can disrupt an individual's emotional health and their ability to deal with stress. The death of a loved one, the loss of a job, and money problems may cause an individual to experience strong feelings of sadness, stress, and anxiety. Even "positive" changes can cause the same effects. For instance, marriage, the birth of a child, or a job promotion can disrupt emotional equilibrium and cause an individual to experience strong feelings of anxiety and stress. Whether they are "good" or "bad" changes, events that cause extreme changes in emotional health can negatively impact an individual's physical health.
"Practicing forgiveness and gratitude can improve physical, mental, and emotional health."
Dual-Diagnosis Treatment Builds Emotional Well-Being and Sobriety
Click here to learn more about the different therapies, treatment professionals and clinical treatments offered at Sober College that help our clients build their emotional well-being and lead happy, successful sober lives.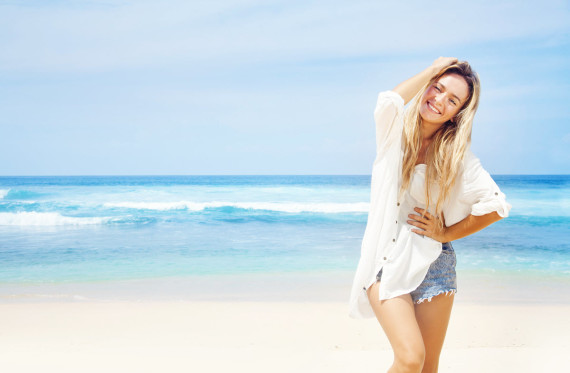 How Emotions Affect Your Health
The way in which the body responds to thoughts and feelings is called the mind/body connection. An individual's body may produce a variety of physical signs as a result of poor emotional health. This includes symptoms such as:
Back pain
Sweating
General aches and pains
Chest pain
Upset stomach
High blood pressure
Headaches
Weightgain/loss
Insomnia
Stiff neck
Constipation
Extreme fatigue
Poor emotional health can make an individual more susceptible to illnesses. They may be less likely to exercise, eat nutritious foods, or take prescribed medication. Those with poor emotional health may also be more likely to abuse drugs and alcohol, which can worsen an individual's state of mind and, subsequently, their physical health.
Conversely, strong emotional health can broaden individual perspective and build resilience to negative emotional experiences over time. According to research, a positive emotional state of being has benefits for both physical and mental health that include better sleep, fewer illnesses, faster recovery from stress, and an overall better sense of happiness. In many cases, individuals prioritize negative experiences over positive ones and allow them to dominate thoughts and actions. For those who are negatively biased, having more positive experiences than negative ones can counteract the physical and psychological effects of negative experiences.
Practicing forgiveness and gratitude can improve physical, mental, and emotional health. According to research, individuals who practice forgiveness experience fewer physical problems, reduced anger, and reduced feelings of hurt. Forgiveness has also been linked to better immune function, lower blood pressure, improved cardiovascular health, and longer life expectancy. In conjunction with forgiveness, individuals who acknowledged the positive aspects of life were better able to focus on good experiences and experienced greater overall well being. According to a recent study, these individuals had fewer physical complaints, exercised more, and slept better.
Questions about how we help clients improve their emotional health?
Call 800.465.0142 to speak with an admissions counselor today.

How to Improve Your Emotional Health
Improving emotional health requires an individual to identify and understand what influences their emotional responses. Once triggers are identified, it is easier to address and manage emotional health in a positive and productive way.
Calm your mind and body. There are several relaxation methods that can be incorporated into daily life to improve emotional well-being. Meditation and yoga are popular outlets for individuals seeking ways to create balance and peace in one's life. Stretching and breathing exercises can be incorporated into daily routines to improve relaxation.
Balance your life. It is important to create a balance in life between work, social, and private time. Focusing exclusively on problems at work, school, or home can cause an individual to overemphasize negative feelings. There is no way to completely avoid negative feelings; however, there are methods of addressing them in a healthy way. Focus on positive experiences and feelings when negative feelings begin to carry too much influence. Find hobbies and activities that are enjoyable and distract you from stressors. A positive outlook can improve quality of life and physical health.
Express emotions in a healthy way. There is no way to avoid experiencing sadness, anger, or anxiety at least some times. Rather than bottling up these emotions and allowing them to wreak havoc on your physical health, finding ways to express these emotions in an appropriate way can improve emotional well-being. This may include discussing your feelings with a friend or loved one, or seeking help from an outside source, such as a counselor. For some, using creative arts such as writing, drawing, or playing music can help an individual release pent up emotions in a healthy, appropriate manner. Finding an outlet for negative emotions can improve one's ability to deal with stressors and can boost one's mood.
Develop resilience. Developing healthy methods of coping with stressors can help an individual better manage their physical and emotional health. Resilience is learned and developed over time through experiences. There are a number of strategies one may use to build resilience. Some may choose to engage with social support while others may learn to maintain a positive outlook and be more open to change. Finding a way to keep things in perspective can help an individual overcome negative emotions.
Take care of your physical health. The mind and body are connected and the condition of either will affect the other. Eating healthy meals, getting enough sleep and exercising regularly can improve one's emotional as well as physical health. Healthy habits can provide an outlet for pent-up emotions that can negatively impact an individual's overall health. Avoid using drugs and alcohol as a coping mechanism for symptoms, as these can exacerbate symptoms and worsen overall wellbeing.
*NOTE: We are not a licensed mental health or psychiatric facility*
Sources
http://familydoctor.org/familydoctor/en/prevention-wellness/emotional-wellbeing/mental-health/mind-body-connection-how-your-emotions-affect-your-health.html
http://www.takingcharge.csh.umn.edu/enhance-your-wellbeing/health/thoughts-emotions/how-do-thoughts-emotions-impact-health