From beginning to end our clients have a one-of-a-kind experience here at Sober College, tailored specifically to their academic, psychiatric, therapeutic, physical, and emotional needs.
Young adults and teens struggle with addiction and substance abuse differently than adults or adolescents, which is why our clinical team consists of professionals with multiple years of experience working with the unique population.
What Sets Sober College Apart?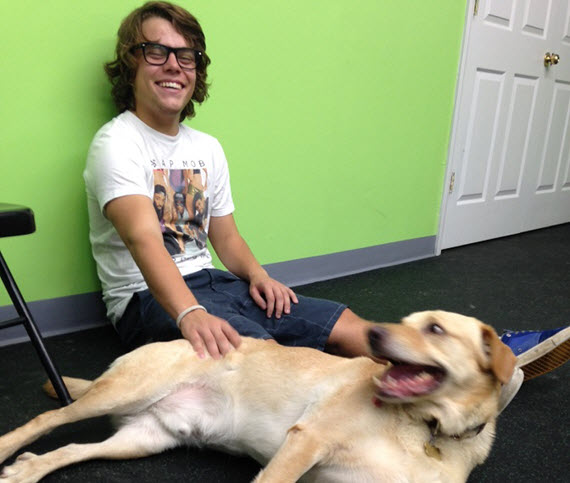 Sober College understands that every client is different, which is why each client has their own individualized drug treatment plan developed by the members of their treatment team. A client's treatment team consists of an academic coach, neuropsychologist, psychiatrist, counselor, therapist, and house manager. This team works closely with each client, their family, and each other to determine exactly how best to serve our client and to ensure they are receiving the best care possible throughout their stay at Sober College.
Sober College provides each client with an Academic Coach

dedicated to helping them regain focus and motivation regarding school.

Individual therapy sessions, with a hand picked therapist,

allow clients to strengthen their emotional intelligence, building a solid foundation for a healthy, sober life.

Our Fitness Department gives clients the opportunity

to regain their physical fitness, play on team sports and strengthen their self-esteem.

Our Drug and Alcohol Counselors are passionate about leading clients through

their journey of recovery, providing them with the insight needed to create a successful life.
Individualized Drug Treatment Team
Academic Coach
Every client is evaluated within his or her first week of admission and an individualized academic plan is determined. Our Academic Department takes into account past educational experience, learning strengths and weaknesses, and academic needs, to determine what courses would be most effective and beneficial for each client. A client's achievements and difficulties are evaluated and discussed among not only the academic staff but with the rest of the client's treatment team. Together your son or daughter's treatment team decides the best action to continue or achieve success in the academic portion of our program.
Therapist
Clients participate in weekly individual therapy; they asses their issues with the help of a licensed therapist. This allows clients to work through their emotional setbacks in a safe environment. The consistency of the meetings allows the client to develop trust with the therapist, leading to insight and healing.
Fitness Planning
During his or her stay at Sober College, each resident works directly with our Fitness Director, Ken Niemann to develop an individualized fitness program. Each program is designed to accommodate the individual's needs, providing them with a fitness plan they are both comfortable with and contains the necessary physical fitness a person in early recovery needs. Dr. Ken works with each client on a one-on-one basis, if required; this helps them overcome any limitations they may have upon enrolling at Sober College. Our fitness program offers outdoor activities, individual and team sports, customized diet programs, consultations with a Master Level Fitness Trainer, classroom instruction for health maintenance and more.
Drug & Alcohol Counselor
Upon admission, each client is assigned a counselor, who is the equivalent of a case manager, throughout their stay. Each client will meet with their counselor at least once a week to go over any questions, concerns, privileges changes, and overall achievement in the life skills component of our program. The counselor also has weekly calls with the parents of each client at Sober College and will serve as the parents' point of contact.
Meet the Members of our treatment team
*NOTE: We are not a licensed mental health or psychiatric facility*