According to a 2015 National Institute on Drug Abuse survey entitled, "Monitoring the Future", college students have steadily increased their daily marijuana and alcohol use. Abusing these substances can often lead to experimenting with harsher substances like heroin. Many college-aged individuals around the country exhibit abusive patterns that lead them to seek heroin recovery programs.
If you're searching for answers, a stay at a professional rehabilitation facility can help you conquer addiction. Here's some information if you or someone you know is a college-aged individual suffering from addiction to heroin.
Heroin Recovery Programs Promote a Positive Future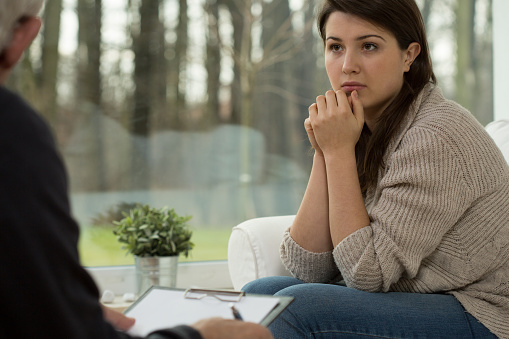 Many facilities employ evidence-based techniques to assist individuals battling addiction. From group sessions to individual cognitive behavioral exercises, these techniques teach life skills that can be carried over into other aspects of your life. They can help you:
Perform better in school
Manage your finances effectively
Increase social interaction
Understand yourself
For many individuals, drug abuse begins as a way to cope with stress that became unmanageable. An individually-tailored recovery plan offers a new way to cope with stress without abusing any illicit substances. Additionally, a well-managed program is likely to help you improve other aspects of your life such as fitness, emotional intelligence and overall productivity.
Heroin Recovery Programs in Los Angeles
One of the best places for college-aged individuals to seek heroin addiction treatment is Los Angeles, California. With its dense population, Los Angeles is a great place to build a strong recovery network with others to help you stay sober. Addiction is a chronic disease with many potential pitfalls, and many individuals benefit from having others to lean on when life gets particularly stressful.
Sober College Allows You to Receive College Credit While Working Towards Heroin Recovery
If you're a
college student
currently suffering from heroin addiction, it can be difficult to see any reasonable path back towards sobriety. However, Sober College offers a unique treatment approach.
Our Los Angeles, California addiction treatment facility offers young adults between 18–26 the opportunity to take college courses during the recovery process. Credits earned are transferable to nearly any accredited university.
We believe the opportunity to earn college credits combined with effective addiction treatment can redefine a young adult's life. For many individuals seeking treatment in college, they can redirect their focus to their education. Facilities that offer treatment as well alternative coping mechanisms can help individuals re-adjust their priorities.
Individuals seeking treatment at Sober College can enroll in the following courses as they pursue sustainable recovery:
Sociology
Public Speaking
Creative Writing
Health & Wellness
Psychology
There's no reason to allow your addiction to control your life any longer. If you're a college-aged individual or parent concerned about heroin addiction's impact on your life, reach out to Sober College today.
Have questions regarding heroin recovery for yourself or a loved one?
Call 877.634.7849 to speak with an admissions counselor.