When working with young adults, successful addiction treatment requires time and experience living life sober. For most newly sober individuals, moving directly from a structured treatment environment with constant support, to living on your own or in the same environment you were in before getting sober can be an overwhelming experience. If enough time was not spent practicing the tools learned in primary treatment, this experience can lead to relapse. An intensive outpatient program offered at Sober College can help quell what is often a difficult transition from a structured treatment environment to complete freedom. Our extended care programs provides a cushion for clients by providing additional support and allowing for a gradual reintegration back into everyday life.
Why Choose an Intensive Outpatient Program at Sober College?
"Our IOP & Extended Care Programs give newly sober young adults the time & freedom needed to practice the tools they learned in primary treatment & apply them in their everyday lives."
Our Five Core Competency approach to addiction recovery is carried throughout all stages of the Sober College program helping to teach clients to not only stay sober, but also be happy, successful and productive members of their community. After a client moves out of residential treatment and into extended care and sober living, they are taking another step toward independent living.
During this phase in their recovery clients are provided with more freedom and responsibility to maintain a schedule and their sobriety with a job, school, and less supervision. However, while more responsibility does fall on the client to meet their commitments and stay on track in all Five Core Competencies, staff is still available to help guide them back on track if they begin to stray and to support them in this next phase of their recovery.
Our intensive outpatient program gives clients the opportunity to practice the tools

they learned during residential treatment while still providing support to help keep them on track during this new stage of their recovery.

Our intensive outpatient program provides clients with a variety of services

that will support their recovery; including therapy, academic support, random drug test, fitness, sober home environments and more.

We provide a continuum of care for clients and their families

in order to give clients the best chance possible at maintaining long term sobriety after they leave treatment.
Not sure if you or your loved one needs extended care?
We can help. Call 800.465.0142 to speak with an admissions counselor.
An Innovative Drug Treatment Model
We offer a comprehensive Five Core Competency Treatment Model designed specifically for young adults. Our one-of-a-kind program prepares our client for independent living and success long after they leave our care. Learn more about what sets our young adult program apart.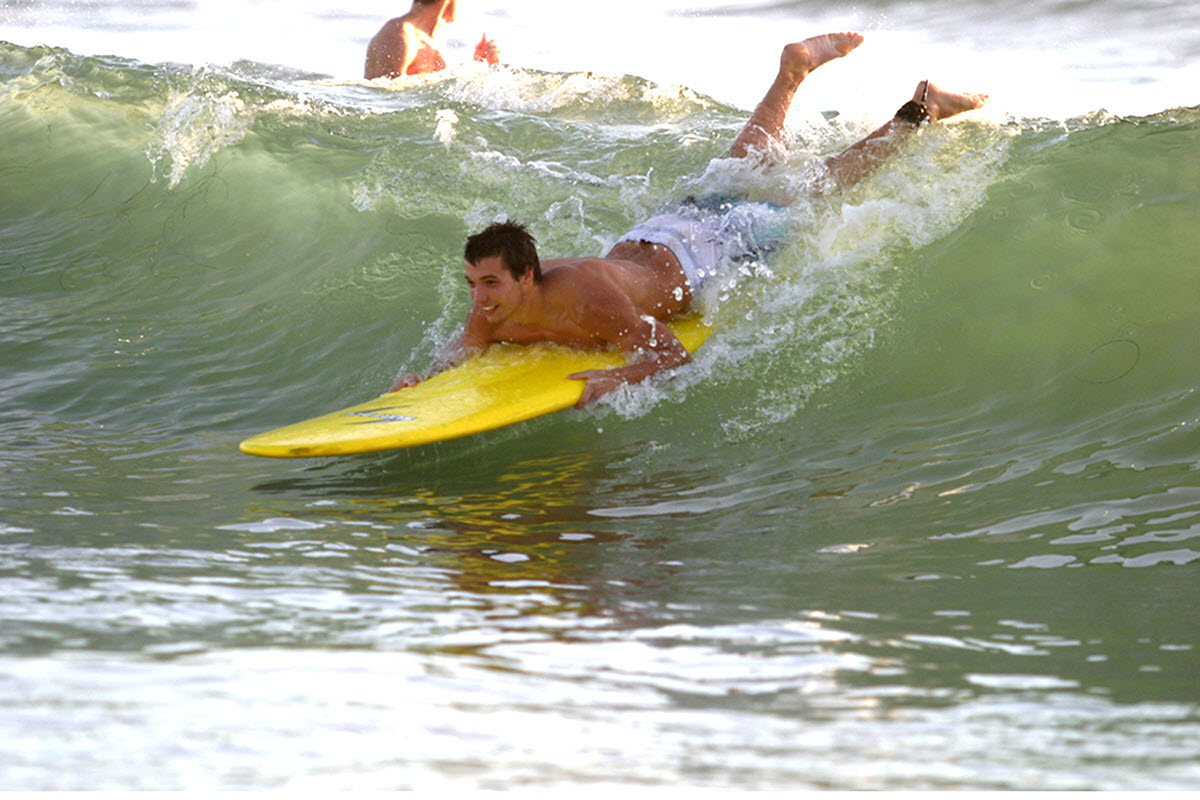 Where Does Intensive Outpatient Fit in the Recovery Process?
When entering into treatment for drug and alcohol addiction, there are many decisions to be made regarding the type of rehab facility, the duration of treatment, and what types of therapy to engage in. While many may choose to enroll in either an inpatient treatment program or an outpatient program, others may transition from one form of treatment to another over the course of the recovery process. For some, continued support following an inpatient treatment program is critical to maintaining sobriety. Some individuals require the additional support and structure provided by an inpatient treatment program as they transition back to their daily lives. While outpatient treatment may be the sole form of rehab for some individuals, it can also serve as an important transitional form of support that allows individuals more freedom while still providing many of the same benefits as inpatient treatment. After receiving inpatient treatment, individuals can evaluate their needs and may choose to engage with an intensive outpatient program (IOP) instead of a more traditional outpatient approach depending on the stage of their recovery and their individual needs. Learn more about whether outpatient drug treatment is right for your loved one
The Treatment Recovery Timeline
While everyone's needs in recovery vary, it is recommended that an individual engage with multiple forms of treatment prior to an outpatient program. The typical timeline for recovery from drugs and alcohol includes:
Detoxification:

Prior to entering any form of treatment, it is important for an individual to be free of any and all mind and mood-altering substances. The detox process may need to occur in a medically supervised environment, depending on the type of substance abused and the duration of use. A medically supervised environment ensures that an individual is not only safely separated from enabling peers and environments, but also provides individuals with the resources to make the withdrawal process as safe and comfortable as possible.

Residential Rehab or Inpatient treatment:

Once an individual has safely withdrawn from the effects of drugs and alcohol, they may enter into inpatient treatment, also known as residential rehab. Residential treatment is a long-term option that requires individuals to live at the treatment facility with a round-the-clock staff and random drug testing. Clients live full-time at the facility and benefit from being in a safe environment that helps them successfully manage the physical and mental challenges that may arise early in sobriety. With a minimum stay of 90 days, clients build relationships with similarly-aged peers and develop independence and confidence through their achievements.

Partial hospitalization (PHP):

Once clients have developed the life skills necessary in order to live a sober lifestyle, partial hospitalization is the next recommended step. This is a short-term, intensive treatment program that serves as a stepping stone between inpatient and outpatient treatment. It is often recommended for those who experience acute psychiatric symptoms that are difficult to manage, but do not require 24 hour care. Clients are required to attend structured programs throughout the day, three to five times a week. They are then allowed to return home in the evenings. Many of the same rules of inpatient treatment apply to partial hospitalization programs to ensure the safety of all clients. These programs often provide group therapy in addition to individual therapy, and assist clients in further developing life skills to support long-term sobriety.
Levels of Care Offered at Sober College
Sober College understands that every client is unique and therefore we offer a variety of different treatment programs and levels or care to fit their changing needs. Clients may enter in one phase and transition to another, gradually gaining more sobriety and transitioning to independent living.
More About the Levels of Treatment We Offer
Questions about whether an intensive outpatient program would be best for you or a loved one?
Call 800.465.0142 to speak with an admissions counselor today.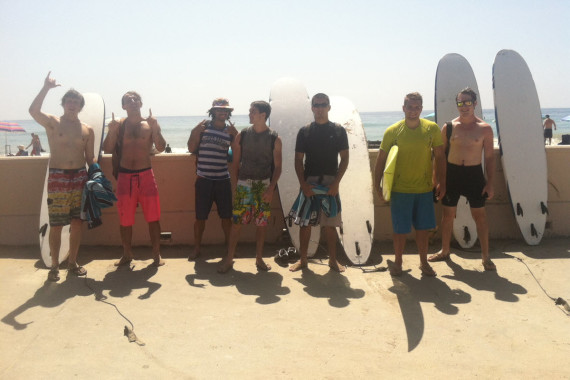 Intensive outpatient program:

Depending on the individual client's needs, one may or may not enroll in an intensive outpatient program. An intensive outpatient program is similar to a regular outpatient treatment program, but differs in its time requirement, as discussed above. While an intensive outpatient program requires more time and engagement from participants, it offers greater flexibility to individuals because they may live at home and maintain employment simultaneously. Clients are required to maintain sobriety to stay engaged with the program.

Outpatient treatment:

For those that have completed an intensive treatment program but still require extra support, an outpatient treatment program is beneficial. Clients have the ability to return home every day and maintain employment while receiving the benefits of therapy and education. This form of treatment is less intensive and does not have the same rigorous time requirements of its variant, but is still effective in its ability to provide structure and stability. Individuals must maintain sobriety to continue engagement with this program as well.
Questions about which level of care is best for you or a loved one?
Call 800.465.0142 to speak with an admissions counselor.
The Benefits of Intensive Outpatient Treatment
An intensive outpatient treatment program provides clients with the structure and support needed to maintain sobriety. For those that are transitioning from treatment back to independent living, an intensive outpatient treatment program is an effective stepping stone in the recovery process. With access to many of the same resources available to them in residential treatment, clients are able to reinforce their triumphs and continue to grow as a sober individual. Building upon the foundation established in initial treatment, an outpatient program allows clients to adjust to life after treatment without depriving them of the support they need during this critical time.
Clients are welcome to continue participating in outpatient treatment as long as it is needed. Staying connected with the sober community reinforces the progress clients have made while removing the sense of isolation that is common among many individuals who undergo an intensive inpatient treatment program. With more independence, clients are free to immediately apply the lessons learned in treatment to real world situations and with more flexibility in scheduling therapy and group sessions. They are able to balance work, relationships, and their sobriety in a healthy way.
Much like inpatient treatment, outpatient treatment programs support a family's involvement and participation in order to improve home life. In addition to strengthening the client's support network, participation in outpatient therapies provides family members with support and education, helping them to repair some their relationships that were damaged by substance abuse. Outpatient treatment serves to educate clients and their family members about the psychological and physiological effects of substance abuse, helping individuals maintain their sobriety while they build upon the foundation created in treatment.
What's the Difference Between an Intensive Outpatient Program and Outpatient Treatment?
The primary difference between intensive outpatient treatment and outpatient treatment is the amount of time spent engaging with the program. Most intensive outpatient treatment programs require a client to attend about three hours a day or nine to ten hours a week, while an outpatient treatment program requires an individual to attend about one hour a day or three to five hours a week. Intensive outpatient treatment is also a recommended alternative for those who cannot attend an inpatient facility, while an outpatient treatment program is recommended for those who have previously completed treatment at an inpatient facility. Both intensive outpatient treatment and outpatient treatment allow individuals to balance work, school, family, and recovery. These forms of treatment allow individuals to live at home while participating in therapies that enable them to mend their personal lives simultaneously.
Both forms of outpatient treatment provide individuals with support throughout the recovery process and a community of other sober individuals they can rely on. While outpatient treatment is primarily conducted through group therapies, individuals have a therapist they can meet with one-on-one throughout the week as well. Many outpatient treatment programs focus on education in recovery as well and explore topics of relapse prevention, managing urges and cravings, the disease of addiction and the effects of co-occurring disorders on addiction and recovery. Treatment is individualized to address specific needs and may incorporate elements of twelve step programs and spirituality as needed. In addition, outpatient treatment provides individuals with other resources such as continued development of life skills and assistance with employment.
An intensive outpatient treatment program is more individualized thanks in part to the amount of time put in by participants. Although outpatient treatment programs allow individuals to live at home and continue their day-to-day lives, in some cases other living arrangements may be made if the home environment is not suitable for recovery. Sober living communities may be an option for those in an intensive treatment program, providing individuals with a safe recovery environment free from drugs and alcohol. Outpatient drug rehab is less intensive, less structured, and less of a time commitment. This form of treatment is more suitable for those that need assistance in maintaining sobriety following an intensive program, as opposed to an individual who may not be as far along in the recovery process.
Sources
http://www.foundationsrecoverynetwork.com/making-transition-inpatient-outpatient/
http://thecounselingcenter.com/about-outpatient-treatment/
http://www.drugrehab.treatmentusa.com/blog/what-is-the-difference-between-outpatient-drug-rehab-and-intensive-outpatient-program/
http://psychcentral.com/ask-the-therapist/2011/09/05/what-is-partial-hospitalization/