Outpatient treatment is a form of rehab that connects clients to many of the same resources as inpatient treatment, but at a lower intensity. It works as a form of extended care that provides continued support to those managing their sobriety.
What is Outpatient Rehab Like for Young Adults?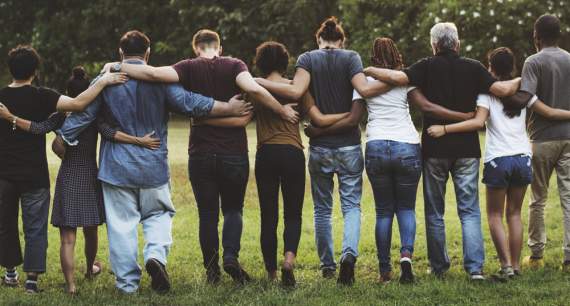 Outpatient addiction treatment for young adults can vary depending on individual needs. Through Sober College, your child will continue to engage with therapies that are designed to address the unique needs of young adults. By keeping this at the forefront of the treatment structure, therapy remains engaging and relevant to their needs. Both group and individual therapy are available in outpatient treatment.
Group Therapy
Group therapy allows your child to stay connected to the community and work with their peers through an assortment of themes and topics. Group therapy enhances the recovery experience as it keeps the sober community close and allows them to explore topics through the eyes of others, providing unique perspectives that encourage personal development.
Individual Therapy
Individual therapy is critical to recovery as it allows your child to focus on their own experiences and needs. By exploring topics that affect them, they are able to readily apply lessons learned in treatment to their own circumstances and strengthen their recovery. This is a critical part of our dual diagnosis addiction treatment approach.
Other Therapies
Depending on individual circumstances, other forms of therapy may be beneficial. Therapy groups that address specific forms of addiction, varying co-occurring disorders and other specific needs can improve the effectiveness of outpatient treatment.
How Effective is Outpatient Rehab for Young Adults?
Outpatient treatment can be an effective form of aftercare services but does not often work well on its own. Following a treatment program, outpatient treatment serves as a form of maintenance that reinforces lessons learned in recovery. Without the foundation of a residential treatment program, outpatient treatment can provide benefits but does not have a foundation to build on. Because of the freedom that accompanies outpatient treatment, completing an inpatient treatment program first better prepares clients to handle the triggers and stressors they will encounter in everyday life.
The National Institute on Drug Addiction (NIDA) does note that while outpatient treatment can be effective, it is largely dependent on individual circumstances. Some outpatient programs may be little more than education about substance abuse and may not equip a person with the tools needed to manage a sober lifestyle like a long-term inpatient addiction treatment program does.
The Most Effective Outpatient Rehab Programs Come After Other Treatment
Outpatient treatment is most effective when it follows another form of treatment. Inpatient treatment provides clients with a safe place to focus solely on recovery while outpatient treatment allows them the freedom to move in and out of these spaces. While the freedom is certainly appealing, it can have its drawbacks. Because outpatient treatment tends to have less structure and rigor, it allows clients to pick and choose the amount of time and energy they put into it. This can make for an insecure foundation for sobriety and may put a person at a heightened risk for relapse.
Inpatient & Outpatient Treatment for Young Adults with Sober College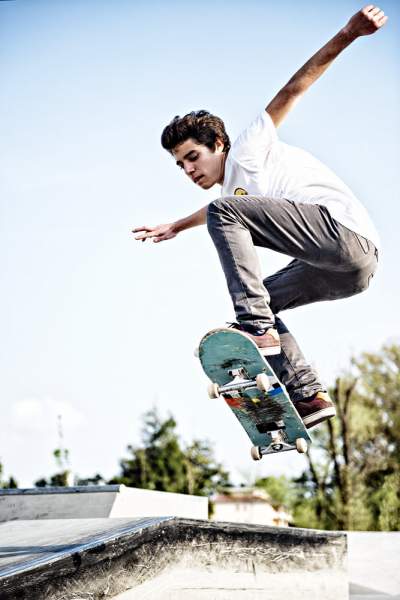 Sober College provides a comprehensive treatment program that includes both inpatient care and follow-up services. Outpatient treatment is made available to any client and designed to address their individual needs. This makes it easy for your child to stay connected to the friends they have made in recovery and stay close to the sober community. With access to support, your child can continue to engage with services as needed.
Inpatient Support with Outpatient Freedom
The outpatient phase of our drug rehab program is lower intensity, yet still allows clients to connect to the same resources offered in inpatient treatment. Clients are able to apply what they have learned in recovery to their everyday lives while still engaging with the supportive community that helped them achieve sobriety in the first place.
Holistic Healing with Life Skills and Passion for Building Activities
Our holistic approach to the recovery process ensures young adults recover physically, mentally and emotionally from the negative consequences of drug and alcohol abuse. With access to individual therapy, group therapy, academic coaching and continued development of life skills, the outpatient phase of our program provides young adults with many of the same resources that were available in an inpatient treatment environment.
Encouraged Family Input and Involvement
Outpatient care can also provide resources to loved ones and help strengthen familial bonds. Outpatient treatment can help family members work through the chaos they may have dealt with, establish healthy boundaries moving forward, and rebuild relationships that may have been damaged by substance abuse.
Is Outpatient Treatment Right for Your Loved One?
Find lasting solutions for your child's addiction to ensure they can carry themselves with pride again. Speak to our team today by calling 800.465.0142 or by fill out our contact form so we can learn a little more about your child and whether Sober College is the right fit for you. Feel free to learn more about inpatient treatment and how it differs from outpatient to feel fully informed.