College is the start of new experiences, independence and friends. Many students go to college expecting the full partying and drinking experience, while others aren't prepared for peer pressure on college campuses.
Taste of Freedom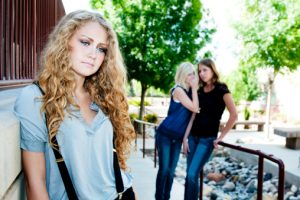 For many young adults, college is their first experience with independence. Living away from home gives them the freedom to choose when they come home, when they study and who they hang out with.
In a college atmosphere, college students are free to make their own rules and set their own schedules. While it's an incredibly liberating time, it can also be incredibly overwhelming. The structure they've come to know is missing, and it can leave a void in even the most diligent student's day-to-day life.
Click to Learn More About Residential Treatment
Peer Pressure or Overwhelming Circumstances?
It may be both.
Since the human brain doesn't fully mature until about age 25, many students find that their responsibilities don't match up to their coping skills, especially with all the demands of college life. These struggles include:
Poor Time Management: With no one to hold students accountable, they may put off obligations until the last minute. As deadlines loom, they'll desperately search for anything to reduce their anxiety.
Succumbing to Peer Pressure: The more the anxiety builds, the more vulnerable individuals become to doing something they wouldn't normally do. This could include drinking or doing drugs for the first time.
Poor Decision Making: At this stage, individuals often maintain unhealthy, destructive habits and relationships in order to avoid feeling alone.
What started out as a way to deal with a new, stressful college life quickly becomes a breeding ground for peer pressure and possible addiction.
What Help Is Available For Peer Pressure on College Campuses?
If you or a loved one is struggling with addiction, it can be a scary time. You may be apprehensive about what it means to put your life on hold in order to seek addiction treatment. As a student, you may even be concerned that you'll miss out on your education.
At Sober College in California, you don't have to decide whether you want to continue your education or get treatment. With our college rehab program, you can do both. Our partnership with Woodbury University allows us to offer 15 fully transferable credits in 5 different courses, including:
Psychology: Learn how the mind works while fulfilling our Emotional Growth Core Competency.
Public Speaking: Boost your confidence and gain life skills in the process.
Sociology: Analyze the cultural components of substance abuse and how they relate to recovery.
Health & Wellness: A healthy body is as important as a healthy mind. You'll get the opportunity to keep yourself going strong during this course.
Creative Writing: Gain a healthy outlet for your feelings while being able to show off your creative side.
Our unique treatment approach not only helps you continue your education, but also aids in your overall sobriety and recovery.
We Understand Your Struggles
Unlike older adults, young adults face more peer pressure and have more unique needs that require specialized care. That's why Sober College focuses only on individuals ages 18-26.
Our residential treatment program allows our clients to experience recovery alongside the people who know them best: other young adults facing addiction.
Have questions regarding peer pressure in college for yourself or a loved one?
Call 877.634.7849 to speak with an admissions counselor.