Our rehab for men addresses specific physical, mental, and emotional needs, providing the best possible outcomes and reducing the risk of relapse in life after treatment. When surrounded peers who share similar experiences and challenges in recovery, young men are able to address real issues quickly and honestly. This is why Sober College offers gender-specific rehab for men and women.
Clients who receive gender-specific treatment are more likely to achieve and maintain sobriety long-term because they are more comfortable sharing their feelings and experiences in same-sex groups and environments. This comfort and honesty enable them to cultivate a higher sense of self-awareness and get the most they can from the treatment they receive.
In our young adult rehab for men clients learn to have fun, make friends and live life sober with other young men just like them.<
"Our men's rehab is different because not only does it address men's specific needs, but young men's specific needs."
Why Choose Sober College's Rehab for Men?
Men and women experience virtually every aspect of addiction and therefore every aspect of recovery differently. Men and women have different needs in early recovery and their unique experiences in life must be addressed in treatment. Sober College's rehab for men provides young adults with the ability to discuss sensitive topics and explore areas that are relevant to their experiences.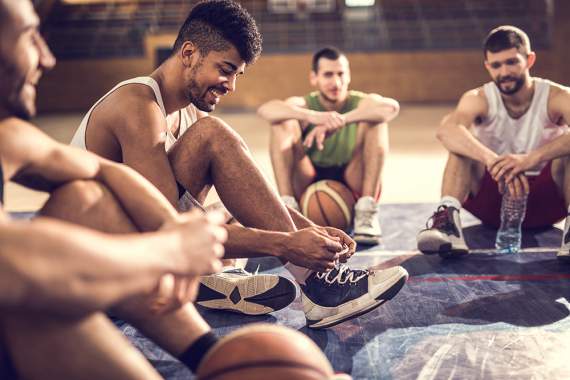 The development of substance abuse in young adults can be attributed to a variety of factors. In addition to environmental factors, family history and other unique age-specific influences, like pressures to adhere to stereotypical gender performance can leave some feeling forced to engage in activities to fit in. Our rehab for men is different from other programs because not only does it address men's specific needs, but young men's specific needs.
Sober College seeks to

help our young men build a strong community in sobriety; this is achieved in our men's house. With 24 hour supervision, our young men are able to connect with their peers and build lasting friendships.

Our rehab for men

 focuses on the holistic recovery, addressing their gender-specific physical, emotional, and mental needs.

Sober College addresses

issues unique to young men; it identifies struggles and complexities of what it means to be a man in today's society through individual and group therapies.
Building a Strong Men's Community: Residential Life
The men's residential treatment environments are single-sexed homes and apartments in upscale neighborhoods. The men's houses have a variety of amenities including movie rooms, game rooms, pool tables, ping pong and more. Our men's apartment program is housed at Eaves Apartments in Woodland Hills. These two to three bedroom apartments are fully stocked with all the necessary amenities as well as flat screen T.V.'s, multiple pools on-site, fitness centers and more. As our male clients progress through treatment and early recovery they gradually learn all the tools they need to live an independent, successful and sober life.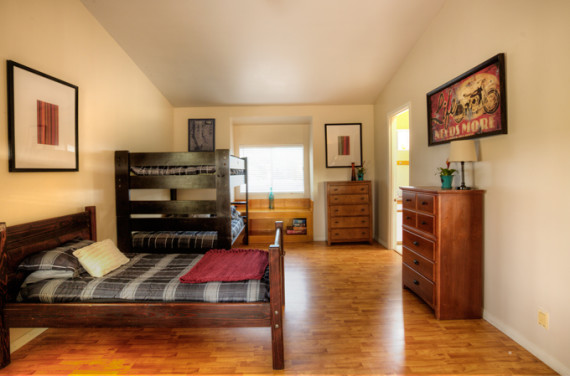 Tour Our Rehab for Men
Sober College offers rehab for men at all stages of recovery. Keokuk House, Oxnard House, and Friar House are home to our young men's detox, residential treatment, and primary program programs. Eaves Apartments are home to our Men's Extended Care and Sober Living Program. After their intial intake or detox phase, depending on their individual treatment plan, clients attending programing at our state-of-the-art Therapeutic Learning Center (TLC) which includes therapy and counseling offices, group rooms, a professional-grade recording studio, visual arts studio, film broadcast studio, academic classrooms, yoga studio, and more
The men's housing is supported with 24 hours supervision, including an alert overnight staff to ensure clients are safe and secure, with support available at any time. While living in the apartment program, clients are living in their own apartments with a staff apartment and office close by. Both the houses and the apartments are staffed by Mentors who have either graduated from the Sober College program or have multiple years of sobriety. Their personal experience in recovery allows them to more readily relate to the experiences of young adults in treatment and provide quality support in addition to their treatment team. Gender-specific housing allows young men to build healthy relationships with their peers in a safe environment. The relationships built in housing, groups, and therapy allows men to build a strong support network of peers who encourage one another throughout the recovery process.
Addressing Gender-Specific Needs in Rehab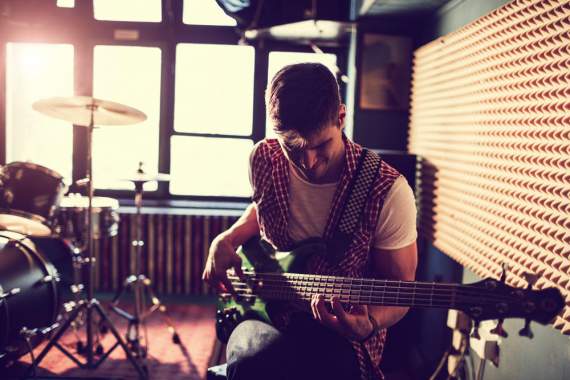 Drug and alcohol addiction is consistently higher in men than in women and the pressures they face can uniquely influence of development of substance dependency. Sober College understands that men face pressure to adhere to gender roles, such as becoming a successful provider and remaining emotionally restrained. These are only a couple of many gender-specific pressures that may discourage men from seeking help for addiction and any co-occurring mental health disorders. In mixed groups, time is often spent overcoming issues of honesty due to clients feeling the need to perform masculine behaviors in an effort to impress the opposite sex or not appear weak. However, in single-sexed conversations, young men are able to be more honest about their experiences so they can receive the help they need. Our specialized men's program ensures clients are able to examine and repair all aspects of their lives that have been negatively impacted by substance abuse.
The Men's Rehab Program at Sober College provides clients with an in-depth level of treatment that is only achievable through therapies that address their specific needs. In addition to our treatment of gender-specific influences, our age-specific approach to young adult treatment ensures clients are provided with therapies that support and enable independent, sober living.
Learn More About Our Age-Specific Treatment Model
Contact Sober College and Find Out if Our Men's Program is the Right Program For Your Son
We know how hard it can be to have a son struggling with addiction. Give us a call at 800.465.0142 or fill out a contact form to take the first steps towards ensuring your son recovers and lives up to her full potential.
Themes Addressed in Addiction Rehab for Men