Substance abuse and addiction affects everyone differently. Although both men and women are susceptible to the devastating effects of addiction, studies show that each sex is affected differently. This is why Men's Drug Rehab Centers are designed to specifically address male needs.
Gender and societal influence play a substantial role in the development of addiction and the way in which substance use affects a person. While women are faced with their own set of challenges in addiction treatment due to gender-specific stereotypes and expectations, men are also confronted with similar obstacles. For men, achieving a certain level of masculinity is one of the greatest influences in the development of addiction. The desire to fit in by proving their manliness and engaging in risk-taking behaviors leads some to experiment with drugs and alcohol.
From an early age, men are encouraged to define and embrace masculinity. They are taught to suppress their emotions and that expressing them is a sign of weakness or femininity. They celebrate successes with alcohol and challenge friends in drinking games. They even engage in reckless behaviors to prove themselves and are more likely to do so when under the influence of drugs or alcohol. Hyper-masculine stereotypes and expectations can put pressure on men, causing many to avoid seeking help for addiction. Societal expectations can cause men to try to "tough it out" rather than seek professional help, because they are afraid that asking for help will make them seem weak. This fear of being emasculated causes many to put off treatment for months or years.
Men's Needs in Treatment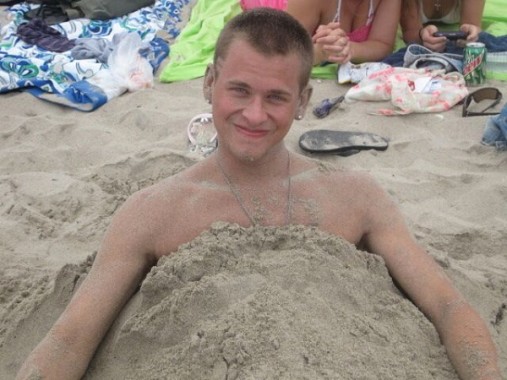 For men, it is critical to address the role of masculinity in addiction treatment. Men are taught from an early age to be strong and independent. They are expected to be self-reliant, take risks, and provide for their families. While these are generally seen as positive expectations, the pressure to perform can cause men to engage in behaviors they may otherwise avoid. If a man thinks that he is failing to meet these expectations, it can create additional barriers in his willingness to ask for help. Instead, they may choose to try and problem-solve on their own rather than work with professionals.
Men are more likely to begin using drugs and alcohol at an earlier age, and they also tend to consume larger amounts than women. Rates of substance abuse in men tend to run higher than women for a variety of reasons. As adolescents, men are often introduced to illicit substances their male peers, many of whom view substance abuse as a sort of ritual or rite of passage. Ideologies regarding how men should act and what activities they should engage in often affect a man's perception of self and influence the way in which they interact with others. Through "masculine role socialization," young men are taught behaviors and thought processes from an early age that fall in line with masculine ideologies. Fear of failing to meet these expectations is often what causes men to resist asking for help.
In men's treatment, it is important to deconstruct gender and the definition of masculinity. Masculinity varies across cultures, but generally touches on economic status, sexuality, and emotional expression. These expectations can subconsciously influence behaviors that enable addiction. In order for treatment to be effective, it is important to break down barriers that prevent men from being emotionally honest and vulnerable.
Themes in Men's Drug Rehab
Gender-specific therapies can improve the quality of treatment. In mixed groups, men can feel compelled to act out or engage in hyper masculine behaviors in order to assert dominance and create barriers. In male-specific therapy, men can discuss topics and issues that may be difficult to discuss in mixed groups.
One of the most common themes that must be addressed early on in addiction treatment is the idea that men should restrain their emotions. Men often struggle with the belief that expression of emotion is feminine or weak, making it difficult to address the underlying causes of addiction. Since many men cope with stress by bottling it up rather than expressing it, they are more likely to turn to drugs or alcohol as a form of self-medication. Creating a safe space in which men can discuss difficult topics without fear of judgment is critical in recovery. Men must learn to express their emotions and thoughts in a safe, healthy way in order to minimize the risk of relapse.
Many men also struggle with gender and the performance of masculinity. They may act out and engage in reckless behaviors in order to avoid being perceived as weak. Binge drinking and drug abuse are some of these activities, and substance abuse only increases risk-taking behavior. In addition, masculinity is often equated to success, causing men to feel as though they are in competition with others. Men may use drugs and alcohol as a way to cope with perceived failures. Men's treatment must help them to learn new, healthy ways to deal with social and work-related stress instead of turning to substance abuse to self medicate. Helping men discover healthy outlets for emotions is critical for life after treatment.
Conforming to gender norms is one of the greatest struggles men and women face. It is one of the most prevalent sources of stress and most popular topics of discussion amongst those in recovery. Feeling as though one does not live up to the expectations of society can create an inordinate amount of pressure. Treatment focuses on helping clients develop their own identities that are not contingent on social expectations. Rather than forcing men to conform to rigid guidelines, it is important to provide them with the ability to explore their own interests in an environment that is free of stigmas and judgment.