If you or your teenage child have a substance abuse problem, understand that entering rehab can be intimidating. Many people have heard negative stories about rehab for teens, particularly regarding how it can interrupt an academic career. Fortunately, with Sober College's programs, you don't have to make these types of sacrifices anymore. Young adults 18–26 can enter drug and alcohol treatment while earning college credits.
Why Dedicated Rehab for Teens is Necessary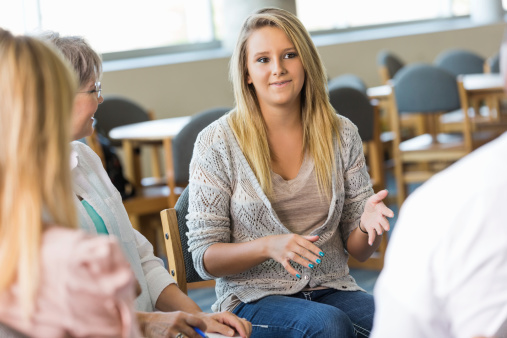 When reviewing rehab options, you'll find a variety of program styles and settings. But if you specifically need rehab for teens, find a program that suits what the young adult in your life truly needs.
College students experience a variety of changes as they transition into adulthood. On college campuses, many temptations and trends can derail a young person's first steps toward the future. These include binge drinking at parties, breaking healthy routines and even using study drugs to catch up on schoolwork. All in all, college can be one of the least healthy times in a young person's life.
Click to Learn About Rehab for Young Adults
Unfortunately, a university campus can be full of people with negative influences, even guiding a teen on to a self-destructive path. Many college graduates and those who don't make it to a graduation ceremony need recovery.
Rehab for Teens Addresses Recent Behavioral Changes
Chances are that if you're reading this, you likely know in your gut that rehab for teens would be beneficial for you or your child.
However, if you're unsure of whether rehab is an "extreme," use some of these substance abuse indicators to guide you toward sound decision-making:
Depression
Mood swings
Irritability
Weight loss
Headaches
Anxiety
Changes in appetite
Changes in sleeping patterns
Hiding or denying substance abuse
Denying substance abuse
Slipping academic performance
You may also notice that your teen exhibits drastically different social habits, whether it's isolating or hanging out with a different crowd. They may engage in all-night studying or partying. For many, substance abuse fuels these all-nighters, followed by daytime sleeping or a "crash" for one or more days.
Our Rehab for Teens Doesn't Sacrifice College Education
One of your biggest fears of interrupting life to attend rehab is likely that of falling behind in schoolwork. But in Los Angeles, we provide a unique alternative to standard rehab programs. Sober College offers transferrable college credit in partnership with Woodbury University for teens and students seeking residential, intensive outpatient, and sober living options.
If you or someone you love are ready to embrace sobriety while using college classes as a healthy outlet, call Sober College today.
Have questions regarding prescription addiction treatment for yourself or a loved one?
Call 877.634.7849 to speak with an admissions counselor.