Our women's treatment center is based on our Five Core Competency approach which has been carefully and expertly executed to address the unique needs of women in early recovery, giving our female clients the best opportunity for continued success.
While the overall goal of achieving sobriety is the same, men and women have different needs in their journey throughout treatment. By providing women-specific therapies and housing, our women are given every opportunity to bond with other female clients in an effort to build a community, remove women-to-women barriers and remind them that their journey does not have to be made alone.
"Our age & gender-specific program provides young women the opportunity to see that the challenges they face are not theirs alone."
Why Choose Our Women's Treatment Center?
Our women's treatment center helps clients redefine their identities, learn healthy boundaries and work towards obtainable goals in an effort to support a new, sober lifestyle. The entire curriculum has been designed by women in recovery, for women in recovery to maximize the experiences of our female clients.
Our Women's Treatment Center is as unique

as the women who come through our doors; with individualized treatment, supportive staff and women-specific therapies, they are able to get the help they need and feel special in the process.

The residential life experience for our women incorporates access to supportive staff,

beautiful living environments and the opportunity to strengthen life skills such as chores, financial planning and attending school.

By building lasting friendships in sobriety,

our young women begin to challenge the idea that women can't be friends with each other.

Our women's treatment center focuses specifically on recovery for young women;

from her worries, fears, anxiety, health and concerns for the future. This ensures she's a well-rounded individual during and after treatment.

Sober College seeks to locate areas in young women's lives

that need the most attention, by giving them the emotional tools needed to enhance emotional growth.
Have questions regarding our women's treatment center?
Call 800.465.0142 to speak with an admissions counselor.
About Our Women's Treatment Center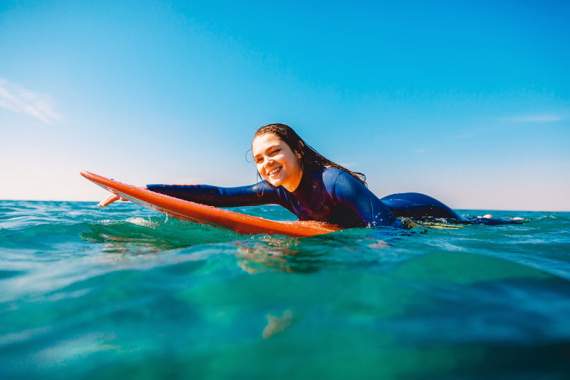 Women-specific therapies enhance treatment options for our female clients and encourage them to build and rely upon a strong network of women working together to overcome similar challenges. For many, substance abuse is dealt with privately and the open forum presented at Sober College provides our female clients with the ability to recognize that the challenges they face are not theirs alone.
Staffing, Supervision and Support
Our diverse female staff is equipped to provide support and shed light on the issues women predominately face and assist our clients in developing a strong sense of self and community. With 24-hour staffing and random drug testing 3-to-4 times a week, the residential rehab experience for our female clients is always a safe environment to recover from addiction and start taking steps towards achieving a new, sober lifestyle.
Individualized Treatment Planning
Sober College has created a space to address the common themes in women's experiences while simultaneously providing each client with an individualized treatment plan that caters to their specific needs. Individual accomplishment and community building both play a vital role in successful sobriety. Our Women's Program prepares young women for life after treatment through a variety of therapies that help them develop confidence in themselves and in others.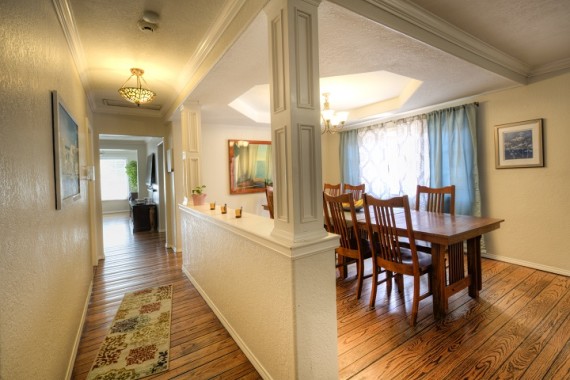 Tour Our Women's Program
Melvin House is our Women's primary house. All of our young women start in the main home and as they progress through different phases of our program, move into the backhouse on the melvin property. Melvin House offers our clients a peaceful and safe environment to recover. Montecito Apartments is home to our Women's sober living and extended care program. Our female clients attend programming at our state-of-the-art Therapeutic Learning Center (TLC) which includes therapy offices and group rooms, a professional-grade recording studio, visual arts studio, film broadcast stuido, yoga studio, academic classrooms, and more.
Tour Our Women's Program Houses & Apartments
Women's Community — Residential Life
Sober College's women's treatment center insists on accommodations in gender-specific living environments that allow young women to work together in maintaining their sobriety. Done correctly, residential living provides young women with a safe place to focus on themselves, their relationship building skills and their progress in the development of the Five Core Competencies.
In a properly run sober living home, it is expected that clients are responsible for a variety of chores and tasks and must hold one another accountable to make sure everything is complete. Clients develop a sense of responsibility and accountability in working together to accomplish their daily tasks. Many of our clients learn skills they may not have had responsibility for previously. From laundry and dishes to learning money management, clients acquire life skills that build confidence and prepare them for independent living.
Supportive residential living makes the recovery process more effective. Clients have the opportunity to build relationships with housemates and staff while being provided the opportunity focus inward in a supportive environment.
Establishing Female Relationships at Our Women's Treatment Center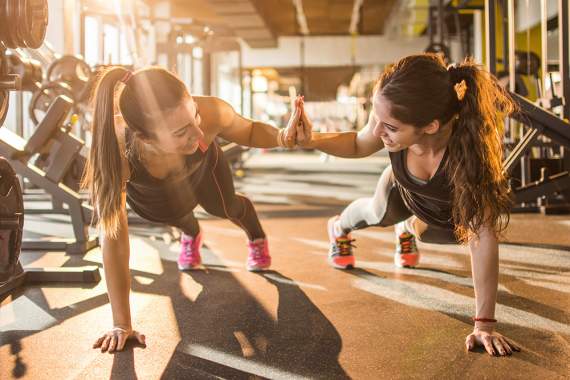 Many women entering treatment at Sober College cite a loss, failure or lack of solid relationships as primary influences in substance abuse which is why we emphasize the development of our community. Healthy relationships are a vital component of recovery from addiction. The challenges many of our clients face in overcoming addiction are easier to rise above with support from a reliable network of friends and family.
Our rehab for women offers female-specific therapies that encourage women to engage with one another in meaningful conversation about issues that they face. Sharing these experiences allow women to receive and offer support with one another, building meaningful relationships. Women's group therapy also creates a space for women to develop a new understanding of themselves and how they interact with others. This environment encourages interactions that develop women's confidence, voices and emotional intelligence which will carry over into existing relationships and influence future understandings of how healthy relationships function.
In women's treatment, our clients often express difficulty in forging meaningful relationships with other women. Many women have experienced negative relationships in the past, competitiveness and aggression from same-sex peers. Much of this negativity comes from social experiences and societal expectations that can negatively impact how a young woman sees herself and others. Since many come from environments that are often male-dominated or influenced, it is critical to building a community of women to foster healthy relationships while simultaneously providing women with an environment that allows them to openly discuss issues that predominately face them.
Learn more about our Age-Specific Treatment Model
Find Out If Sober College Women's Program is the Right Fit for Your Daughter
We know how hard it can be to have a daughter struggling with addiction. Give us a call at 800.465.0142 or fill out a contact form to take the first steps towards ensuring your daughter recovers and lives up to her full potential.
Gender-Specific Programming: A Vital Part of Rehab for Women
Substance Abuse Themes Addressed in Rehab for Women
More Information on Rehab for Women, Women's Addiction and Women's Treatment Center