No matter the level of interest on behalf of our clients, creative expression encourages mental and physical growth while simultaneously teaching clients how enjoyable sobriety can be. Sober College's creative arts program encourage various mediums for art therapy and is designed to be both therapeutic and fun; replacing time previously used for drug and alcohol abuse with new, creative hobbies makes the recovery process easier and contributes to successful management of long-term sobriety.
The creative arts are a vital component of our unique approach to the recovery process. Participation in creative activities accomplishes many purposes in each client's journey both in individual growth and in relating to others. Clients are able to explore new boundaries while simultaneously discovering new ways to manage stress and other negative emotions. Clients are encouraged to participate in a variety of creative activities to explore both their individual needs as well as their ability to relate to others. By working with like-minded individuals Sober College is able to foster a supportive community of young, sober adults.
"Through creative expression clients are able to explore new boundaries & new ways to manage stress and emotions in sobriety."
Avenue of Creative Expression
Sober College offers a variety of creative endeavors for clients to utilize as tools for personal growth. The Creative Arts department is an expansive and unique part of the community; a place for everyone to explore and discover their authentic selves. Our goal in the Creative Arts program is to help everyone to get inspired through innovative experiences in Music, Visual Arts, Ceramic Arts, Culinary Arts, Film, Acting, and Photography.
We provide clients with the opportunity to explore a wide variety of artistic expression including, but not limited to:
Playing instruments
Recording Music
Writing music
Singing
Dancing
Film-making
Acting
Film-editing
Directing
Creative writing
Ceramics
Metal-working
Jewelry-making
Painting
Drawing
Music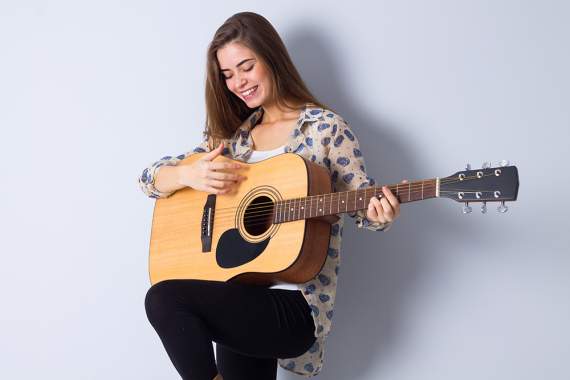 Music is a powerful form of expression for many young adults at Sober College. With our unique music program, clients of Sober College are encouraged to explore the opportunities for self-expression and emotional well-being that music provides. With an industry-grade recording studio on location, Sober College clients can learn to write, record and play their own music. From working in the studio singing and playing instruments to operating equipment in the production process, clients of Sober College can express themselves and pursue their musical interests in a variety of ways. Music Director Mikey Martin has extensive experience in the music industry as a musician, performer and producer. Mikey is available for individual lessons, and hosts a variety of workshops throughout the week to help clients develop their skills.
Tour Our Therapeutic Learning Center & Recording Studio
About Talent Shows & Family Weekend
Film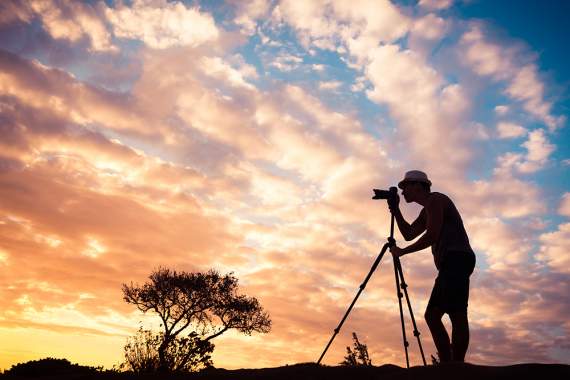 Southern California is known for the booming film industry and clients at Sober College are able to dive headfirst into the world of movies. Our Film Director, Collin Palomares is accessible in the film studio Monday through Friday, so clients are able to get involved, work on their projects, and received one-on-one support before or after their classes and scheduled activities. Collin also offers structured film workshops twice a week that cover film making from being to end. Workshops offered include auditioning, acting, camera work, production and more. Clients are able to gain first-hand experience in every aspect of the film industry, from working a camera to learning how to set proper lighting.
Many of our clients' films have been featured in film festivals and are often shared at our own talent shows. No part in the film-making process is small; all participants have the opportunity to contribute to their own, original piece of work and produce something they can be proud to share. Film is just another form or expression and art therapy that benefits out clients in facing fears and managing their emotions.
Visual Arts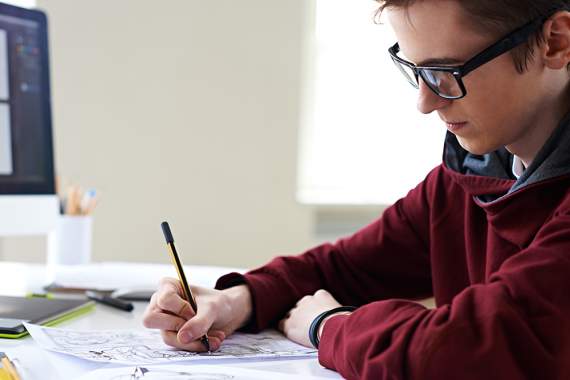 Our art studio provides clients with the supplies, guidance and encouragement they need to explore their creativity. Clients explore a wide variety of artistic styles including painting, sculpting, watercolors and drawing. Because our clients are naturally creative, our unique assortment of classes and workshops provides them with a variety of healthy creative expression. Art workshops are held twice a week, and our ceramics studio, equipped with a professional kiln, is a favorite of many of our clients.
Creative Arts Director, and head of the Visual Arts Department, Sarah Frank, MFT, offers a variety of workshops on different techniques and mediums from drawing to sculpting, and oil paints to pastels. Sarah also offers art therapy groups on a bi-weekly basis to give clients the opportunity to deal with difficult emotions in a non-traditional way. The accessibility of the art studio gives clients the opportunity for self-expression, and is used by many clients as a tool to help better understand their feeling surrounding sobriety and recovery.
Our Treatment Model | Innovative Drug Rehab
Addiction is a complex problem that affects all areas of the addict's life. In order to achieve long-term sobriety, young adults need a solution that is comprehensive and helps them not just get sober but prepare for life after treatment. We do this with our Five Core Competency Treatment Model that helps clients achieve in Sobriety, Life Skills, Productivity, Fitness and Emotional Intelligence.
Learn More About One-of-a-Kind Treatment Program for Young Adults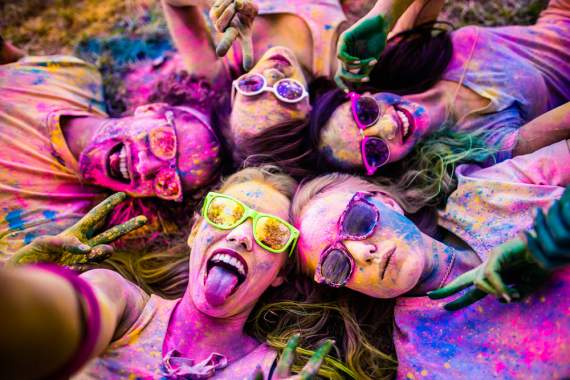 Benefits of Creative Arts & Art Therapy on the Recovery Process
The creative arts and art therapy can be an incredibly beneficial component of recovery in substance abuse treatment. For many, creative arts provide a new avenue of relaxation without the aid of drugs and alcohol. Participants can explore a variety of mediums that allow them to reconnect with their inner selves and develop new ways of expression. The creative arts creates a space where individuals can explore emotions that are not easily put to words, develop a more authentic self and raise self-esteem and confidence by pushing beyond their own boundaries. Addiction can limit expression and keep some confined to painful experiences and emotions which further fuels substance abuse. Creative arts allow clients to process these emotions in a way that allows for positive self-expression.
The creative arts work to establish expression, imagination, active participation and a connection between mind and body. All four of these components contribute to the development of emotional intelligence and allow participants to find healthy activities to engage in that replace time previously used for drug and alcohol abuse.
Expression

is an important component of recovery even outside the creative arts. Especially in dealing with co-occurring disorders such as Post-Traumatic Stress Disorder or depression, finding the words to express emotions can be difficult. Creative arts and art therapy are an avenue for expression that does not necessarily require words to convey emotions. It provides another therapeutic avenue to explore in recovery that can be incredibly beneficial to the recovery process.

Imagination

can allow participants to explore new worlds and activities that are as enjoyable as they are therapeutic. Many clients of Sober College use drugs and alcohol as a means of escape from stress and other negative emotions. The creative arts allow clients to use their imagination and find new, healthy ways to cope with negative experiences and stressors.

Active participation

in creative activities not only teaches clients how to express themselves, but also allows them to become closer to their community. Many of our creative arts activities can be explored with others, allowing clients to develop common interests with their peers. Many clients of Sober College express difficulty in relating to others without the assistance of drugs and alcohol making collaborative creative arts a necessity to the recovery process. Clients explore new interests and develop their talents alongside like-minded individuals, creating a space for healthy friendships and supportive networks to grow.

Connection between mind and body

is the centerpiece of our holistic approach to recovery. The creative arts are a vital component of treatment as they engage participants both physically and mentally in a new way. Art therapy or participation in these activities allows the brain to make new connections, redefining what the body and mind needs to deal with stressors. The creative arts provide different benefits for each participant, making their purpose in the recovery process as unique as the individual's journey. Regardless of the purpose it may serve, creative expression is a benefit to every person's journey in recovery.
Is Sober College the Right Fit for Your Son or Daughter?
Whether your child was previously interested in creative arts, or has never tried it before, we'd love to hear if you think Sober College could work for them. To learn more about how Sober College uses creative arts as therapy to reignite passion within young adults, give one of our admissions team members a call at 800.465.0142 or fill out a contact form.
Sources
http://blog.smartrecovery.org/2013/06/04/a-colorful-approach-to-addiction-recovery/