At Sober College, clients have the opportunity participate in the Internship Program, helping them to gain experience and practice life skills they will need when they leave rehab. Clients who are pursing a vocational track or want to learn the in's and out's of one of Sober College's Departments have the chance to bulk up their resume and gain work experience with our Internships program. Internships are paid and clients need to be in good standing in all Five Competencies and receive approval from their Counselor before they are eligible to participate. Internships are available in Music, Film, Creative Arts, Academics, Administration and more.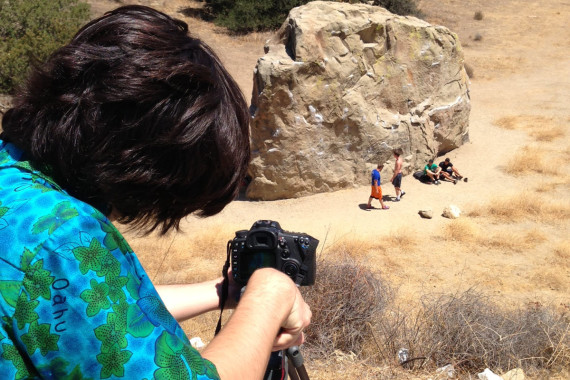 In order to receive the internship clients must apply as well. Through this process clients gain valuable experience in job search by completing an application and going though the interview. If they get the position, they are required to fulfill the duties outlined, complete a certain amount of hours per week and remain in good standing in all Five Core Competencies of their treatment program. The different departments offering internships change upon the needs of Sober College and the interest of clients at a particular time.
Benefits of the Internship Program
Clients that participate in the Internship Program at Sober College learn several skills that will help them not only advance in the workforce later on, but they also gain self-confidence and learn personal responsibility.
Benefits and skills developed through participation in the client Internship Program include:
Life Skills
Resume Building
Education in particular skill
Experience
Have questions regarding the internship program or treatment at Sober College?
Call 800.465.0142 to speak with an admissions counselor.
Who is Eligible for an Internship?
As long as clients stay strong in all five competencies they will have the opportunity to be a part of Sober College and help support its community. Many of our interns have stayed around and exhibited diligent work and strong skills and have acquired full paying jobs at Sober College. This is a huge opportunity and one of the many unique advantages of Sober College.
In order to apply for an internship clients must:
Clients must be in the extended care or sober living to apply
Must be on track with all 5 core competencies
Life skills must present
Case manager must provide the okay
Recovery can remain the priority while also meeting their required internship hours
How Does Our Client Internship Program Work?
Eligible clients; (sober living and extended care clients), will fill out an application and submit it to Lauren Binet, Academic Coach and Internship & Occupational Program Coordinator.
In order to work on their resume, prepare for interviews, and learn more about appropriate employee behavior and expectations, clients will attend vocational seminars with Lauren.
Once a client is offered an internship position, Lauren will provide a basic orientation with specific internship requirements and will remain their contact for support (Acting as clients' HR).
After a probationary 30 day period, interns performance will be reviewed and then they will have the opportunity to be paid for their work.
Many clients received an internship before applying for jobs outside of Sober College to help prepare them for the workforce. Like other jobs, all client must They apply and have an interview with the department supervisor just like they would in a future job.
In order to ensure that clients are upholding their intern responsibilities and to promote hard work, dedication certain guidelines and requirements outlined upon entering the program. Internship guidelines include:
First 30 days is an unpaid introductory period
10 hours a week minimum of work must be met
Once 30 days are up, an evaluation is held
If asked to continue as a paid intern, the intern will receive compensation twice a month; the 5th and 20th of the month
Sources
http://www.makemoneyinlife.com/wp-content/uploads/2014/02/SummerInternship.jpg