When someone is struggling with alcohol abuse and addiction, they begin to develop a tolerance over time. This means that a person must consume larger amounts of alcohol in order to achieve the same desired effects. Increased tolerance can also lead to dependency, meaning as alcohol's effects begin to wear off, a person may begin to experience withdrawal symptoms. This can be fatal unless a medical alcohol detox is involved.
Alcohol withdrawal symptoms can range in severity from mild to life-threatening. Withdrawal symptoms often cause someone to continue consuming alcohol; in order to get rid of the discomfort, a person must continue to drink.
Understanding Alcohol Detox and Withdrawal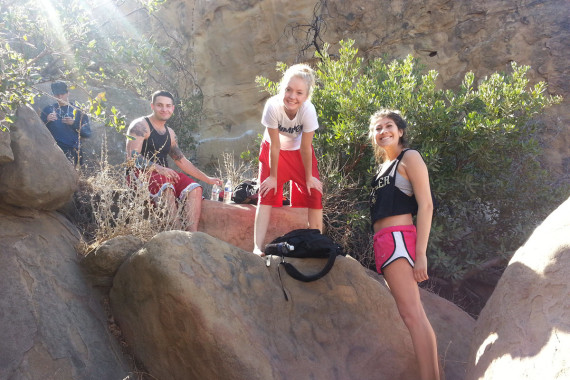 When seeking treatment, it is important for a person to withdraw from alcohol through a medically supervised alcohol detox. A person who has been drinking heavily for weeks, months, or years cannot suddenly reduce or stop drinking on their own. Withdrawal symptoms associated with alcohol use can begin to take effect within two hours of a person's last drink, and because of the rate at which symptoms worsen, it is unsafe to do this without medical assistance.
Alcohol withdrawal is a highly individual process that varies drastically depending on the amount of time a person has consumed alcohol, the actual amount consumed, and other influences such as family history of addiction, history of trauma, co-occurring disorders, and levels of stress. If a person is using other substances with alcohol, it can also increase a person's risk for dangerous side effects. The more dependent a person is on alcohol, the greater the risk associated with withdrawal. Withdrawal or unsupervised detox from alcohol can consist of any number of symptoms. These include:
Anxiety
Insomnia
Nausea
Depression
Mood swings
Vomiting
Tremors
Increased blood pressure
Irregular heartbeat
Sweating
Mood disturbances
Mental confusion
Hallucinations
Fever
Seizures
It is never recommended that a person undergo an alcohol detox using the "cold turkey" approach without medical supervision. Suddenly ceasing consumption can be fatal. In many cases, detox includes the gradual tapering of alcohol consumption in order to wean the body off of it and avoid dangerous side effects.
Have questions regarding alcohol detox for yourself or a loved one?
Call 800.465.0142 to speak with an admissions counselor.
About Alcohol Detoxification with Sober College
We work with a medically managed sub-acute residential drug and alcohol detox center that can provide treatment at all varying stages of detoxification. We are also able to help families located detox centers that are located near them and covered by their insurance.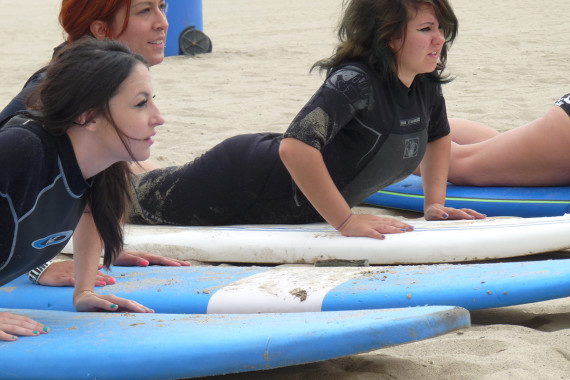 The Alcohol Detox Timeline
There is no specific timeline within which a person should complete the alcohol detox process; however, there is a general guideline for withdrawal. Users typically begin to experience their first withdrawal symptoms within eight hours of their last drink . After 24 to 72 hours, more severe withdrawal symptoms will begin to manifest. After five to seven days, withdrawal symptoms taper off and become less severe. After the first week, some side effects can still linger, especially psychological ones, and may last for weeks.
The most critical stage of detox is the initial phase during which users experience the most severe physical withdrawal symptoms. In a medical detox, healthcare professionals can administer medications to treat many of the uncomfortable symptoms users experience. In many cases, those who are dependent on alcohol suffer from malnutrition, making supplements, healthy diet, and a regular sleep schedule vital to recovery. Implementing these changes can improve withdrawal side effects and speed the body's recovery.
During detox, it is critical to focus on psychological side effects as well. After the physical side effects have been overcome, treatment can focus on the emotional side effects. Many use alcohol as a means of self-medication for co-occurring mental health disorders. With the assistance of mental health professionals, users can receive therapy and counseling sessions to manage anxiety, depression, and potential suicidal thoughts.
Once a person completes detox, they can then move into a treatment program. Detox alone does not treat addiction and dependency, and without continued care, it is likely a person will relapse. Detox helps clients overcome many of the painful withdrawal symptoms that prevent users from quitting and sets a foundation for a sober future. With continued care in a rehab program, clients are able to overcome their addiction and minimize the risk of relapse in the future.
What comes after an alcohol detox?
Early sobriety, especially right after an alcohol detox is an incredibly difficult time. We at Sober College recommend that you or your loved seeks a residential treatment program after going through detox. This provides the support and structure needed to maintain sobriety after leaving detox.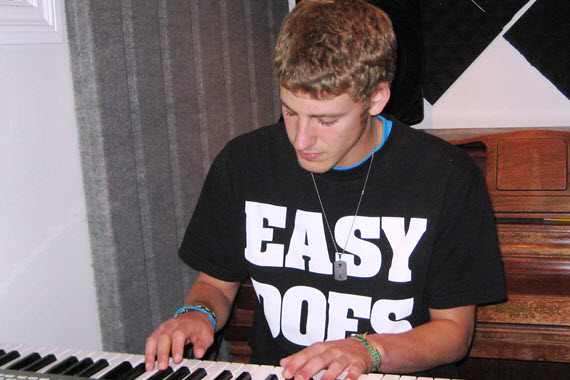 Alcohol Abuse Continues to be Growing Concern
Alcohol is one of the most commonly used substances in the United States. The National Institute on Alcohol Abuse and Alcoholism (NIAAA) has estimated that nearly 87 percent of adults in the United States have consumed at least one alcoholic beverage in their lifetime.
Unlike many other substances that are abused, alcohol can be legally obtained and used. It is available in countless venues including restaurants, sporting events, and concerts. Most social gatherings include alcohol and many people consume it on a regular basis without developing addictions or dependencies.
Although the National Institute on Alcohol Abuse and Alcoholism has also gone on to publish that drinking in moderation may have health benefits, there are other patterns of consumption that can be damaging. Binge drinking and heavy consumption are some of the leading forms of alcohol abuse. In 2013, NIAAA estimated that approximately 16.6 million adults in the United States struggled with an alcohol use disorder (AUD). Along with this estimation, the NIAAA published numerous facts about the alarming effects of excessive consumption:
One out of every three visits to the emergency room is related to alcohol use.
The Centers for Disease Control and Prevention (CDC) found that between 2006 and 2010, excessive alcohol consumption was responsible for one out of every ten deaths in adults.
Alcohol is the third-leading preventable cause of death in the United States.
Approximately 88,000 people every year die due to an alcohol-related cause.
With this information, it can be hard to believe that alcohol consumption continues to be as problematic as it is. The legality of alcohol—coupled with the normalization of its use—can make it incredibly difficult to identify whether or not a person has an alcohol-related problem. Pop culture and social media have glamorized alcohol consumption, making it seem like a vital component of a good time. Stories of binge drinking and blacking out are shared with friends and the amount of alcohol consumed in one night becomes a bragging right. The way in which alcohol abuse is treated and depicted in the United States is one of the biggest contributors to the problem and is also one of the biggest roadblocks in getting people treatment.
Sources
http://americanaddictioncenters.org/withdrawal-timelines-treatments/alcohol/
http://www.webmd.com/mental-health/addiction/alcohol-withdrawal-symptoms-treatments