Drug addiction is complex and is influenced by numerous factors. As a result, Sober College's addiction treatment programs are multi-faceted in order to address the unique needs of each client in recovery. Regardless of a client's needs in treatment, many must undergo an alcohol or drug detox prior to entering a rehab program.
Detox is often the first step in a person's journey towards recovery as the process aims to help clients remove drugs and alcohol from their system and treat any withdrawal symptoms that arise as a result. This step can be completed through inpatient or outpatient programs; however, depending on the type of substance abuse, duration of use, and dosages, outpatient detox may be too risky for some patients. Detox is not a method of treatment; it is simply the first stage of recovery and includes an evaluation, stabilization, and transition to actual treatment.
Have questions regarding drug detox for yourself or a loved one?
Call 800.465.0142 to speak with an admissions counselor.
The Detox Process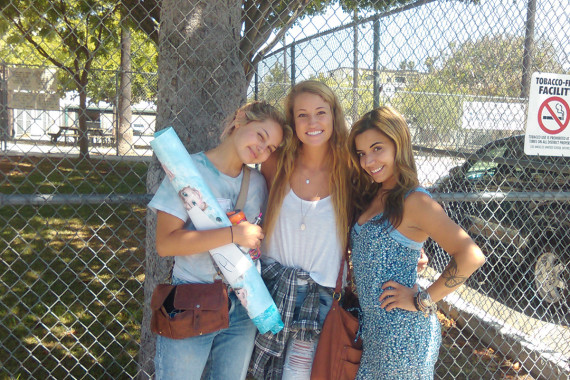 Detoxification is the process of eliminating drugs and alcohol from the body while simultaneously managing the withdrawal symptoms that inevitably accompany it. While this is an important first step, it is not a standalone treatment for addiction.
Abruptly ceasing use of drugs and alcohol can lead to withdrawal symptoms that are potentially life-threatening. Due to the severity of these risks, it is critical that a person seeks professional medical help before beginning the detox process. Some substances require a person to detox under medical supervision no matter the circumstance. These drugs include alcohol, barbiturates, and benzodiazepines. Other substances produce incredibly uncomfortable withdrawal symptoms that can easily cause some to relapse, but these symptoms do not constitute a medical emergency. Still, it is highly recommended that those withdrawing from opiates (heroin), prescription opioids (painkillers), and stimulants (cocaine, methamphetamines, and prescription stimulants) do so under the care of medical professionals. In many cases, withdrawal symptoms can be managed more easily and the drug detox process can be made more comfortable with the help of professionals.
Drug detox consists of three key steps: evaluation, stabilization, and transition to treatment.
Evaluation:

During the evaluation phase, the treatment team gathers information related to the client's care. This includes running blood tests, screening for co-occurring disorders, assessing the client's physical and mental health, and determining the risk associated with withdrawal and need for medical supervision. This helps ensure the client's detox process is as comfortable and safe as possible.

Stabilization:

This phase of detox is the actual process of withdrawal. Stabilization refers to both physical and mental health. The treatment team may use medications to help treat and manage withdrawal symptoms while simultaneously providing clients with proper diet and nutrition. Substance abuse takes a dramatic toll on physical health, and proper diet can help counteract this damage. Throughout this process, clients are educated about their treatment needs and next steps in recovery.

Transitioning to treatment:

Detox is not treatment for addiction, but it is an important first step. Once a person has safely withdrawn from all mind and mood-altering substances, staff members help clients transition into a treatment program. If a client does not follow detox with treatment, the staff will often provide clients with information about various programs that can be beneficial to their recovery.
About Drug Detox through Sober College
While Sober College does not offer medical drug detox on-site we are able to arrange detox for any one of our clients. We only partner with medically managed sub-acute residential drug and alcohol detox centers that can provide treatment at all varying stages of detoxification. We offer a continuum of care and are able to help families located detox centers that are located near them and covered by their insurance.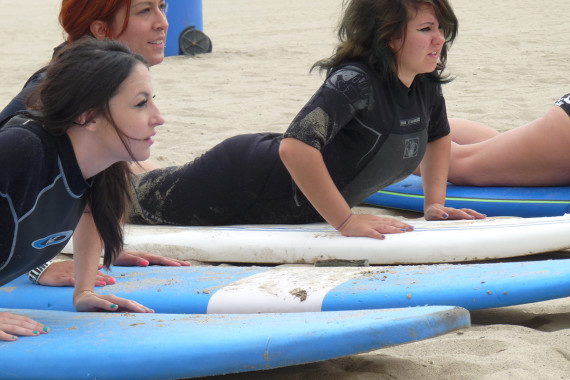 Types of Drug Detox Programs
Detox can take place in different locations and for varying lengths of time. This is largely dependent on the client's needs, but can be largely categorized as either inpatient or outpatient.
Inpatient detox:

Inpatient drug detox programs are strongly recommended and have a high success rate due to the amount of resources available. Inpatient detoxes may take place in residential rehab facilities, medical detox centers, hospitals, or alternative treatment centers. With inpatient detox, clients have access to support and care around the clock. Clients are monitored closely and staff are able to treat withdrawal symptoms as well as other conditions as necessary. In addition, by being removed from enabling environments and peers, clients can focus solely on their detox. Although inpatient detox can be more expensive and clients are required to live at the facility throughout the process, studies show it is more effective than other detox methods.

Outpatient detox:

Outpatient drug detoxes are more flexible than inpatient programs. Clients typically visit clinics to obtain medication to manage withdrawal symptoms while simultaneously attending an outpatient addiction treatment program. While outpatient detox can work, it is not usually the most effective method. Clients in outpatient detox programs have a higher risk of relapse, largely due to the fact that they continue to be exposed to environments and triggers that enabled abuse in the first place. They are also more likely to still have access to their substance of choice as well. Outpatient detox also does not provide clients with the same level of care because they do not have access to around the clock attention from medical professionals.
The actual duration of detox varies greatly depending on numerous factors, but it generally ranges from a few days to a couple of weeks. This is largely contingent on the type of drug abuse, the duration of use, and the dosages taken. Some may attempt the "cold turkey" method of detox in which a person does not use medical intervention; they simply cease all use suddenly. This form of withdrawal can be incredibly dangerous for those who are longtime users of specific drugs. Serious complications may arise in addition to the heightened risk of relapse. If the body loses its tolerance for all drugs and is suddenly reintroduced to them at the level at which they used to be consumed, there is a high risk of overdose, which may lead to death or other serious health consequences.
It is critical for people to enroll in treatment following a detox program. Recovering addicts who remained in treatment following a detox period were 10 times more likely to remain sober as compared to those who only completed detox. There is a direct correlation between length of time in treatment and rates of relapse. While detox is an important first step, it is not a complete solution, and is only successful when incorporated with a full treatment program.
Sources
http://www.recovery.org/topics/drug-and-alcohol-detoxification-process/
http://www.dualdiagnosis.org/guide-drug-detox/
http://luxury.rehabs.com/drug-detox/