Getting off drugs and alcohol is a huge step, but it's only the first one on the journey of recovery. After the initial experience of a 30 or 60-day rehab or wilderness program, many newly-sober young men and women require further treatment to help them stay the course and find lasting recovery.
Sober College's Extended Care program provides phased extended care treatment, personalized support, and resources for older teens and young adults aged 18 to 26 who are taking the next step on their recovery journey. Most clients come to Extended Care after having completed a 30 or 60-day program or from another treatment center. Our multi-disciplined team provides highly personalized, comprehensive care during this critical period of early sobriety to help your child heal and build the skills they'll need for a successful, independent future.
Our program places focus on:
Your child is walking their own path to sobriety, and a cookie cutter approach to rehab won't work. We have progressive phases of treatment and milestones along the way to help you and your son or daughter mark their progress, but they are only a guideline. Our Extended Care treatment plan is fully individualized to the needs of each client. Learn more about our phased approach to your child's sobriety.
Introduction to Programming: Competency Assessment & Treatment Planning (approx. 0-14 days)
Making a Plan
Forming the Treatment Team
Providing Accountability
Phase 1: Goal Setting & Implementation (approx. 15- 90 days)
Beginning the Work
Life Skills Focus
Phase 2: Senior Program (approx. 91 – 180 days)
Beginning the Transition to Independent Living
Pursuing Educational & Career Ambitions
Moving to Apartment-Style Living
Continuing Accountability and Support
Phase 3: Independent Living (approx. 6+ months)
A Sober Living Environment
Personalized Aftercare
True Independence
Alumni & Community Involvement
Sober College's Extended Care Rehab
For more than a decade, Sober College has helped thousands of young people with an age-specific approach to treatment that directly addresses the unique developmental needs of young adults in recovery. Every client is different and treatment plans are determined based on every client's unique history and needs.
Dual-Diagnosis Care: Fostering a Healthy Body & Mind
Mental health disorders — both diagnosed and undiagnosed — often play a huge role in addiction. The brains of young adults in early recovery from addiction must be kept engaged in therapy and treatment in order for them to achieve lasting recovery. Our dual diagnosis approach to treatment provides highly individualized care to pinpoint, understand, and help your child overcome the challenges they face — treating both the addiction and any underlying mental health issues simultaneously.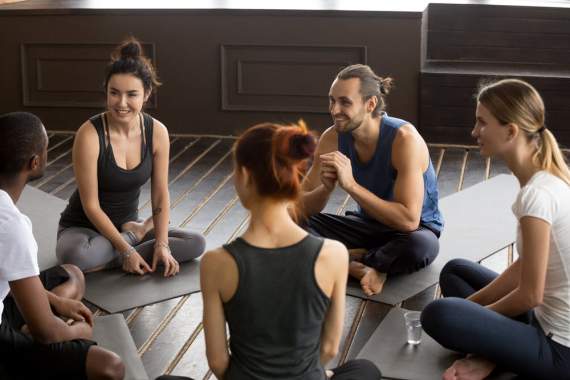 At Sober College we treat the whole person – body and mind:
We match your child with a hand-picked team of experts who will help them continue to heal physically and emotionally.
Our program incorporates traditional therapies, individual and group therapy, CBT, DBT, and trauma therapies, as well as experiential therapies designed exclusively for young adults to keep your child engaged in the recovery process.
Therapeutic activities include surfing and rock climbing, personalized fitness programs, and participation in competitive team and individual sports, which all play a vital role in building your child up to full mental, emotional, and physical health.
Life Skills Development
Success after addiction requires a strong foundation of practical life skills, so that your child feels confident and independent as they face the challenges and stresses of everyday adult life. Young people who have struggled with drugs and alcohol during this formative period often need extra support to develop the tools they require to manage day to day tasks and relationships at home, school, and work.
We work closely with your child to discover their individual strengths and weaknesses and build a plan for a sober life worth living — designed specifically for them. Throughout the extended drug rehab program at Sober College, clients receive coaching and education on a wide range of life skills, from time management, finances, cooking and laundry to critical thinking, conflict resolution better preparing them for successful, independent, and sober lives after they leave our care.
Passion Development
Lasting recovery depends on creating a life full of joy and passion: a life worth staying sober for. The experiences your child has at Sober College will help them learn how to have fun and feel fulfilled without the use of addictive substances by introducing them to constructive hobbies and pursuits.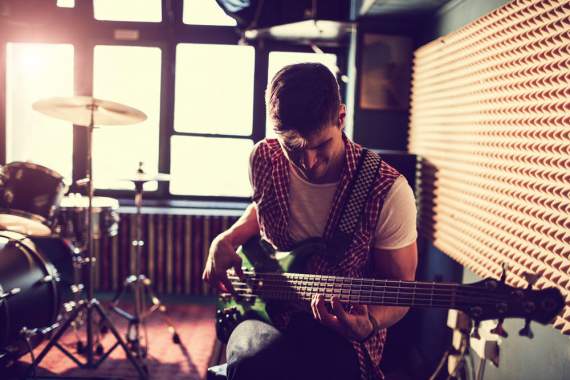 The creative arts are an integral part of treatment at Sober College, and the benefits they provide to our clients are indispensable to personal growth. The arts offer an avenue of expression that is absolutely vital to recovery and mental health, including:
Encouraging active participation and engagement, which builds self-esteem and a sense of community.
Strengthening the body-mind connection, which helps clients feel present and mindful.
Providing a healthy avenue for stress relief and entry into the imagination — allowing young people to discover new, constructive ways of coping with negative experiences.
We provide state-of-the-art facilities and expert support to help your child flourish, allowing them to explore innovative experiences in music, theatre, film, visual arts, ceramics, culinary arts, photography and more.
Some young people rediscover passions they had lost the face of their addictions, and many surprise themselves by uncovering talents they never suspected in themselves. Even if your child has never previously expressed an interest in the arts, Sober College offers an opportunity to be inspired and healed through creativity.
College & Rehab | Career & Educational Planning
Pursuing sobriety does not mean that a young adult needs to defer their education. In fact, continuing their education helps to heal damage to the brain done by substance abuse. In achieving educational goals and staying on-track for long-term career goals, these young people strive toward a sober life worth living and can more easily integrate back into an educational or vocational program upon graduating from our program.
Because Sober College works exclusively with young adults, we can provide access to special resources to keep your child on track with their peers while they focus on their sobriety. Our partnerships with Woodbury University, which includes on-site, WSCUC accredited college courses and masters-level professors makes it possible for our young people to complete their high school degree or GED, transition from high school to college, and complete courses and earn credits while in treatment. Clients also have access and support for vocational training, as well as career counseling and guidance through the job search and application process.
Have questions regarding our extended care program?
Call 800.465.0142 to speak with an admissions counselor.
Who Needs Extended Care Rehab?
Extended rehabilitation and support can benefit almost anyone who is coping with addiction, but this type of program can be particularly effective for young adults who:
Have been to a 30-day or 60-day inpatient rehab or wilderness program and need to learn how to apply the tools in real life
Have a history of recurrent relapses
Have been unsuccessful with shorter or outpatient-based aftercare programs
Are dealing with concurrent physical or mental health issues (dual diagnosis)
Are living in an unstable or unsafe environment
Require separation from unhealthy or enabling outside influences
Extended care rehab serves as a supportive "next step" for a child who has just completed a shorter rehab program, allowing them to gain independence and gradually step down from treatment to independent living. It may be a fresh start for a child who has already experienced a relapse after a previous treatment program. Young people working to overcome addiction are given time and support to break old patterns of behavior, learn new adaptive habits, and heal the chaos that drugs and alcohol have caused in their brains and bodies.
The Impact of Extended Care on Sobriety
When you look at relapse statistics, it becomes clear that extended care plays a significant role in successful, lasting sobriety.
Research from the National Institute on Drug Abuse (NIDA) found a drastic difference in relapse rates depending on the length of treatment. The study looked at cocaine users, and found that 34% of people who completed programs of 90 days or fewer were using again within a year, compared to 17% of people who completed programs of 9 days or more.
An even starker comparison comes from a NIDA-funded project called Drug Abuse Treatment Outcome Studies, which examined the relapse rates of dual-diagnosis clients enrolled in a long term residential treatment program. Clients who dropped out before the 90-day mark had similar relapse rates to those who had only completed a day or two of treatment. After 90 days in the program, relapse rates fell steadily. Findings indicate that the longer a client stays in care, the more likely they are to succeed.
Traditional short-term programs of 28 or 30 days can be a valuable introduction to sobriety, but for many people, it's just not enough time to get better. Extended drug rehab gives your child the opportunity to absorb what he or she is learning, to practice applying new skills, and to learn how to enjoy sober life again before they have to face the temptations and distractions of the outside world.
Benefits of Extended Care Programs for Young Adults
Young adulthood is when someone must establish their identities, lay the framework for their future, and find their place in the world. Teens and young adults struggling with addiction also have additional challenges and vulnerabilities which must be addressed so that they can continue to grow. By designing an Extended Care program specifically for this cohort, Sober College has created an environment where your child can rediscover and realize their true potential, safe from the influence of outside enablers and fully supported in their recovery.
Affording Extended Care Rehab
Extended care programs often offer the best chance of long-lasting recovery from drug and alcohol addiction for young adults, but the intensive, long-term nature of the treatment often represents a significant investment for families. The total cost of extended care rehab depends on a number of factors, including the length of treatment. Every client is unique, and your child will progress through the program at their own pace.
To help offset the cost of our unique and specialized program, we can help you determine what your insurance will cover. We are out-of-network providers, which means that we are specialists when it comes to maximizing insurance reimbursement. We will work directly with your insurance provider to minimize the out-of-pocket expense of extended care treatment at Sober College. You can verify your insurance with us to see what help may be available.
Could An Extended Care Rehab Be Right For Your Child?
If you think our Extended Care Program might be the right place for your child, please give us a call at 800.465.0142. You can also send us a message and we'll get back to you within 24 hours to answer all your questions, learn more about your situation, and see if we can help.