Sober College accepts young adults no matter what stage of the recovery process they may be in. We make the transition from an addiction intervention or detox to treatment easy for clients and their families by assisting with all stages of the admissions process.
We offer home pickups, airport pickups and rides to ensure loved ones are safely transported and able to receive treatment as soon as possible. Whether their journey starts willingly or unwillingly, it is our goal to make the transition as smooth as safe as possible.
Why Choose Sober College?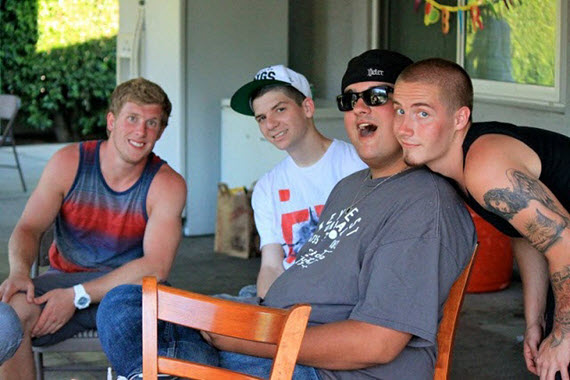 Holding an addiction intervention is an important first step in the journey towards recovery in the lives of many young adults. Sober College works with the client and their family to find an interventionist if needed and develop a plan for after if your loved one does or does not accept help.
We assist in the addiction intervention process

by providing resources for family members and friends to utilize prior to and after the intervention.

The most effective way to have an intervention

is to plan it; consult a professional and pull family members and friends together in your loved ones time of need.

We help you decide

which type of intervention works best for you and your family; Sober College is here to assist you in the process of helping your loved one.
Need help with an alcohol or drug intervention or unsure of the next step for a friend or loved one?
Call 800.465.0142 to speak with an admissions counselor.
When Does Someone Need an Addiction Intervention?
In some cases, those addicted to drugs and alcohol may not recognize the extent of the problems that develop as a result of their usage. Many may ignore the consequences substance abuse inflicts on their relationships, health and work. Rather than recognize substances abuse's responsibility in the difficulties they face, many may focus blame outwards on others and on circumstances in their lives.
Interventions are designed to break down denial and allow individuals to realize the toll substance abuse takes on their own lives as well as the lives of those around them. An intervention's ultimate goal is to assist the individual in coming to terms with the nature of their addiction and accept help. Action should quickly follow the conclusion of an intervention in order to minimize the risk of negative actions such as binging before admittance to treatment.
While the ultimate goal of an intervention is acceptance and willingness to receive treatment, it is not required for treatment to be effective. Sober College accepts young adults regardless of their willingness to accept treatment and develops an individualized treatment plan in order to provide the most effective means of achieving success in sobriety.
What comes after an addiction intervention?
After an intervention it is important to have a plan in place for where your loved one will go. There are a variety of treatment options available to meet the unique needs of every individual entering treatment.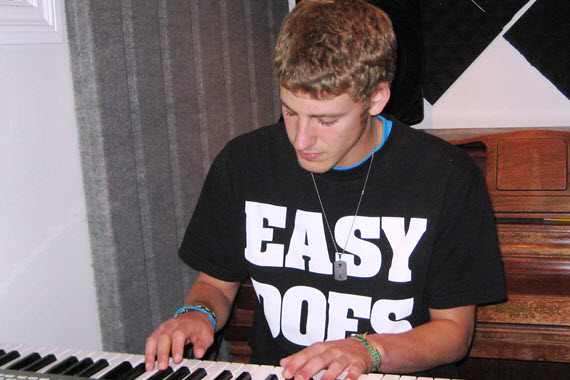 How to Prepare for an Addiction Intervention
In order to increase the likelihood of a successful intervention, it is important to plan and prepare prior to confronting a loved one. In most cases, it can be beneficial to consult a professional for assistance depending on the severity of abuse and other factors. In the event that a loved one suffers from a mental illness, is prone to violence or is suicidal, a professional can help in being present and assisting in the organization of it to minimize negative outcomes and keep the process on track. Whether a professional is consulted or not, interventions usually involve a number of steps to avoid worsening the situation by making a loved one feel attacked or more likely to isolate from others. Your loved one may require a special form of intervention depending on the nature of their addiction and any co-occurring disorders, but the following outline can be utilized in varying degrees to plan and execute an intervention.
More About Steps to Performing an Intervention
About the Road to Recovery
For many young adults, an addiction intervention from friends and/or family is the first step in their road to recovery but where you do go from there.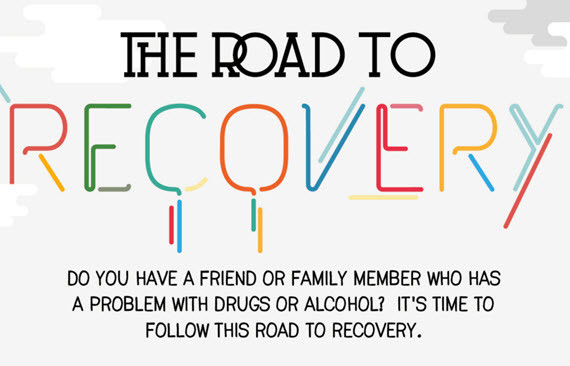 Types of Interventions
Each individual has distinct differences in the nature of their addiction and any co-occurring disorders that may accompany them. For this reason, it is important to consider what type of intervention may be most appropriate.
A one-on-one intervention

may be all it takes. For some, having a single family member address the individual, asking them to stop abusing substances and to seek help for their addiction may be the only action needed to bring about change. This form of intervention may or may not involve a professional, but it can be very effective in some cases.

A classic intervention

involves family members and friends gathering to create a plan for addressing their loved one, what their part is during the intervention and how they plan to handle the outcome of whether or not their loved one chooses to accept treatment or not. It is also important to discuss how everyone plans to care for their own needs throughout the process as well.

A family intervention

is utilized in the event that multiple loved ones are abusing substances and require intervention. Placing everyone together, loved ones can address the effects of substance abuse on the individuals abusing drugs or alcohol and those around them. This environment encourages the affected to hold one another accountable while simultaneously providing support for one another throughout the process.

A crisis intervention

is an impromptu event that takes place in the event that the addiction has become an immediate danger to the individual or to those around them. These often occur in the event of a major event that requires immediate action in order to create safety.
Many forms of addiction intervention overlap one another and share similarities. As long as the outcome is successful, there is no wrong approach to an addiction intervention if a loved one is receiving help for their addiction.
Sources
http://www.interventionsupport.com/blog/top-4-types-of-interventions/
http://drugabuse.com/library/drug-intervention-programs/
http://www.mayoclinic.org/diseases-conditions/mental-illness/in-depth/intervention/art-20047451