It can be difficult to determine if a friend or loved one's alcohol use calls for an alcohol intervention & treatment. Alcohol's legality, frequency of use, and common presence in many social gatherings can make it difficult to tell whether or not there is an actual problem. It is often beneficial to contact an addiction professional or an interventionist to help identify whether or not a problem exists and an alcohol intervention is needed. A professional interventionist is trained in identifying whether or not a person has a problem with alcohol and is able to handle any defensive behaviors, rationalizations, and other obstacles in addressing the issue.
The Alcohol Intervention Process
Interventions require a great deal of planning, thoughtfulness, and attention to detail in order to address the unique circumstances of the situation. It is often helpful to enlist the assistance of a professional in order to guide participants and ensure the intervention and follow-up steps reflect the subject's needs. Interventions can be emotionally charged and often stir up feelings of resentment, betrayal, and other negative emotions. Preparing for these reactions prior to the intervention will help keep it on track and ensure that the appropriate response is given.
Need help determining the next step for your friend or loved one?
Determining whether your friend or loved one needs a professional intervention can be challenging. Or if you know they will not accept help and need one, where do you go from here? Sober College helps families and friends with the entire intervention and rehab process from beginning to end.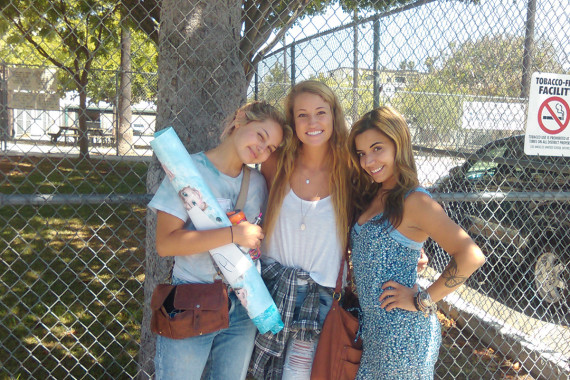 Prior to the actual intervention, it is important to establish the participants, the goal, and the consequences should the person refuse help. An alcohol intervention led by a professional interventionist can help keep it on track, providing guidance and feedback about the consequences of substance abuse and its impact on those around them.
Those who participate in the alcohol intervention should be close to the person and have a relationship with them. Friends and family members that the addict cares about can be vital in helping them see how addiction affects them and those around them while simultaneously offering help, support, and encouragement. Before even meeting, however, members of the intervention team must decide on the consequences the addict will face should they reject help. This may include taking away a car, asking them to move out, or cutting them off from certain people until they are ready to accept help.
Every member of the intervention group should have a chance to speak and outline the plan for treatment. Depending on the circumstances, it may be vital to have the person accept treatment at that very moment and leave immediately. For some, knowing that there is a future date set for rehab may cause them to disappear or go on a binge. If the person is unwilling to accept the proposal, the intervention group must be willing to follow through on the pre-established consequences. This can help them realize the impact their behavior has on others and may encourage them to seek help.
If someone is struggling with alcohol abuse and dependency, it is important to intervene as soon as possible. An interventionist can help loved ones determine the best timing, logistics, and method of coping with negative reactions prior to holding the meeting. Alcohol abuse problems will not improve on their own and will only worsen the longer it is allowed to continue. An alcohol intervention is a critical first step in helping many accept treatment for their substance abuse problem and can help them access the help they desperately need.
Have questions regarding interventions?
Call 800.465.0142 to speak with an admissions counselor.
Interventions for Different Types of Alcoholics
An intervention for an alcoholic can be difficult because excessive consumption is normalized. Those who struggle with alcohol abuse are quick to point out others who drink as well and rationalize their situation, trying to convince others there is not a problem. Unlike other illicit substances, its legal status and ubiquity make it difficult for some to accept that their behaviors are problematic.
Generally, there are two types of alcoholics that may require an alcohol intervention. They are:
Binge drinkers:

While a binge drinker may not consume alcohol every day, they are prone to consuming excessive amounts of alcohol in a short period of time. They may exhibit normal behaviors until they begin consuming alcohol. Once they become intoxicated, binge drinkers may take on an entirely different persona, which may confuse or frighten those around them. They may get involved in fights, cause scenes, pass out, or engage in criminal activity.

Daily drinkers:

This type of alcoholic behavior generally develops over a long period of time. These people cannot go a day without a drink and the amount consumed increases over time. Over time, regular consumption of alcohol is problematic to a person's health, but with early intervention, the negative withdrawal symptoms and long-term consequences of use can be addressed. People who drink daily must often undergo a professional medical detoxification in order to withdraw safely and comfortably.
The timing of an intervention is critical to its success. Depending on the type of alcoholic, who is receiving the intervention, whether they are a daily drinker or a binge drinker, the time of day can be important. For a daily drinker, their top priority is usually getting their first drink. Interventions in the morning can be difficult for this reason because without their drink, they may be on edge, unable to focus, and become easily agitated or aggressive. Conversely, interventions should not happen too soon after a person drinks because their mind may be clouded and unable to process the situation. For binge drinkers, it is important to not wait too long after a binge drinking episode. It can be difficult to convince a binge drinker that they have a problem if their last binge was too long ago. Interventions for binge drinkers should happen as soon as possible following an incident and should highlight specific examples of the impact this behavior has on their own quality of life as well as those around them.
Alcohol in the Media
Alcohol is one of the most commonly abused substances in the United States, and over consumption is somewhat normalized in mainstream media, college environments, and social media. It is not uncommon to find binge drinking and daily consumption of alcohol depicted as a normal behavior. Shows like Mad Men show successful businessmen regularly consuming hard liquor throughout the day, while popular movies portray binge drinking as a necessary component of happiness, fun, and popularity. Due to the normalization of excessive alcohol consumption, most alcohol interventions do not happen until much later into a person's dependency.
Sources
http://www.healthline.com/health/alcohol-addiction-intervention#Challenges5
http://www.addictioncareoptions.com/intervention-help/alcohol-intervention