Unlike other treatment programs that simply help young adults get off drugs and alcohol and then discharge them, Sober College provides clients with the resources they need to enable successful, independent management of long term sobriety. Sober College is a long term drug rehab center designed to provide structure and support for young adults during and after their stay in treatment. We know that long term treatment greatly improves outcomes in sobriety, especially for young adults, allowing clients to simultaneously receive treatment and build a foundation of tools that will support their new sober lifestyle long after they leave our care.
Why Choose Long Term Drug Rehab Treatment at Sober College?
Our extended care program, structured about Five Core Competencies, is comprehensive and includes residential and outpatient treatment as well as sober living, aftercare and alumni support. Upon graduating from Sober College, our alumni and their families still have a structured and engaging environment to support them. Our long term drug rehab is designed to be progressive. Clients gradually gain more and more freedoms as they move through their recovery and receive the support they need to prepare and succeed at independent living.
"Our drug rehab program is progressive, successfully preparing our clients for long-term sobriety & independent living."
We provide a long term drug rehab with progressive & varying levels of support

helping young adults in early recovery, or in transition from a more structured inpatient, wilderness therapy or residential program, the time they need to acclimate and prepare for sober, independent living.

Our programs are designed for young adult at all stages of the recovery process.

Sober College places no time restrictions for the length of time clients can engage in our extended care services and offers a variety of treatment programs ranging from residential treatment to sober living.

Extended care lends itself to long term recovery;

studies show that the longer a young adult is in treatment, the better chances they have at achieving long term sobriety.

Our long term drug rehab center provides

clients with benefits that will support their recovery; from random drug testing to continued therapy, clients remain connected and continue the work they started in residential living and primary treatment.

Not everyone is prepared to immediately leave treatment and return home

which is why extended care is a recommended option for those who do not want to jeopardize their recovery and stay sober long term.
Have questions about our long term drug rehab?
Call 800.465.0142 to speak with an admissions counselor.
Comprehensive Treatment for Young Adults
Sober College works exclusively with young adults age 18-26, teaching them to lead happy, successful and sober lives for years to come. Centered around Five Core Competencies, our well-rounded approach to addiction treatment, our clients emerge with goals and plans for a future free from drugs & alcohol.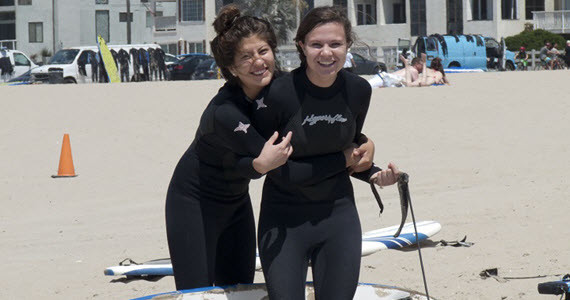 About Our Long Term Drug Rehab Program
Long term drug rehab includes extended care which is a transitional period that reminds clients that their journey in recovery does not need to be made alone. Sober College provides clients with a unique look at sobriety, encouraging clients to empower one another as well as themselves as they develop new, sober identities. Extended care services are especially critical for those who have completed a wilderness or other short-term inpatient program.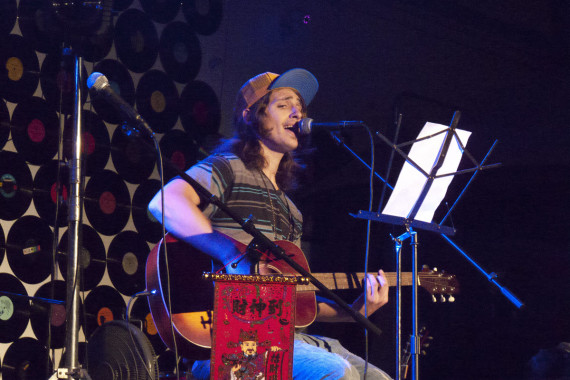 The components of Sober College's unique age-specific treatment program are designed to not only help young adults get sober, but also teach them how to enjoy it. Helping our clients succeed in Five Core Competencies gives them the ability to support their new-found identities with a supportive, sober community and tools they will use to stay sober long after they leave. Extended care, along with sober living and aftercare services, provide clients with the resources they need to prevent relapse and maintain their successes. With continuous support from staff and peers, countless young adults have reclaimed their lives while discovering their potential.
After completing treatment Sober College encourages our clients to stay connected to the community and participate in aftercare services. Similar to their treatment plan during their stay, the aftercare program is designed to address the individual needs of each client based on feedback from the client, family members and their treatment team. Their participation and engagement with the Sober College community not only reminds them of how far they have come, also provides current clients with an important glimpse into what their futures can hold.
The Benefits of Extended Care at Sober College
Clients of Sober College undergo life-changing experiences that support newfound goals for the future. Completing treatment is a joyous and equally stressful time; without support, returning to comfortable environments and people may seem easier, which in turn, inflicts damage on the progress they have achieved. Extended care provides resources and support to those who have completed treatment but need assistance as they transition back into the real world.
Many young adults who come to Sober College cite drug and alcohol use as a means of relating to peers. Practicing the Five Core Competencies and developing new ways to relate to others in treatment teaches young adults how to build relationships without the foundation of substance abuse. Peer pressure and stress may make it tempting to fall back into old habits. With extended care, alumni of Sober College live in a community surrounded by sober peers, actively working towards the same goal. In this environment, young adults motivate themselves and one another to manage their sobriety in a way that diminishes the likelihood of relapse.
Age-Specific Drug Treatment
Young adults struggling with addiction have a unique set of challenges that they face in recovery. Issues with families, fear of not fitting-in sober and much more are all addresses while in a safe & supportive environment. Being around our age-specific community as well as the surrounding recovery community allows our clients to see other young people just like them, being sober and enjoying life, demonstrating that life without drugs and alcohol is possible.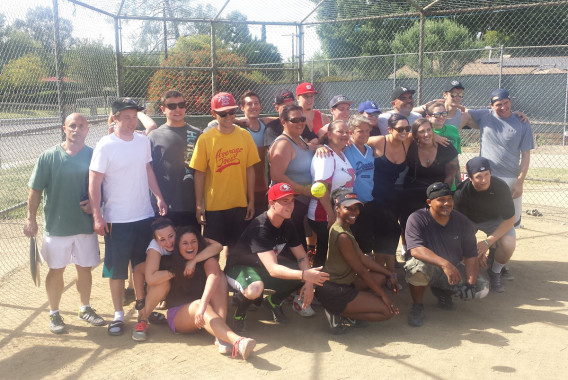 Transitioning from residential life to independent living can be stressful and some may find themselves in negative environments. Sober College's program is designed to provide clients with a safe, structured surrounding while enjoying more independence. In this arrangement, clients are still randomly drug tested to ensure safety for all clients while receiving support from staff and sober peers. In addition, clients are encouraged to continue making forward progress through school or work. Enrollment in school or employment is required in addition to maintaining sobriety in order to encourage the continued development of independence in our clients.
Many clients in sober living still participate in a number of therapies to support their continued growth. Even after graduating from treatment, some may still struggle with the Five Core Competencies or experience difficultly managing stress or triggers. Continuing to utilize individual or group therapies is vital to successful long-term sobriety management and allows many to maintain structure in their lives. Extended care also diminishes distractions that can interfere with regular attendance in therapies, encouraging clients to stay active and engaged with the sober community.
One of the most rewarding aspects of Sober College's program is the unique ability graduates have to give back to others. Engagement in the alumni program at Sober College allows young adults to support others who are traveling the same path they once did. Serving as role models reiterates the importance of their own accomplishments and allows former clients to reflect on their own journey and progress. Providing support to others seeking sobriety reaffirms the importance of their success not only to themselves, but to the community as well.
Extended Care Helps Ensure Long Term Recovery for Young Adults
As a long term drug rehab program, Sober College not only assists young adults in abstaining from mind-altering substances, but also provides them with the means to support a happy, sober lifestyle upon leaving treatment. Learning to live sober can be a difficult undertaking in a society where underage drinking and drug use is considered the norm. For many clients of Sober College, drug and alcohol abuse provide a means of relating to others, making the process of recovery not only a physical act, but a mental and emotional act as well.
Many professionals agree that a longer stay in treatment is necessary to maintain long-term sobriety, but many who complete treatment for drug and alcohol addiction require additional support after completing the program. In order to help our clients successfully manage their sobriety, Sober College's extended care program provides young adults with a structured environment to reengage with life after treatment while simultaneously being provided with the same resources and options available to them during their stay.
Read More
Sources
http://www.michaelshouse.com/drug-rehab/after/
http://www.addiction-treatment.com/research/extended-care-addiction-treatment/