With so many options available in the treatment world, it is difficult to determine what is the best path for your son or daughter. Everyone has unique needs in recovery and these differences can play a major role in your decision-making process. One of the first major decision you make will be regarding the length of treatment. While short-term options may seem attractive for numerous reasons, experts recommend long-term rehab.
Experts Agree: Effective Treatment Must Be More Than 30 Days
According to research, more people complete residential treatment than other forms of alcohol or drug rehab. These programs tend to last anywhere between 3 months to a year.
The National Institute on Drug Abuse (NIDA) states that treatment programs that last less than 3 months lack efficacy.
The NIDA also states that the longer a person stays in treatment, the more likely they are to stay sober.
More than Just Being Sober: Why Choose Sober Collge's Long-Term Rehab
Since 2005, Sober College has helped thousands of young adults achieve sobriety through long-term treatment options that are designed to address their unique needs. Over the course of their recovery journey, clients are able to earn privileges and develop independence as they progress through the program. It is a highly individualized journey that allows clients to take advantage of long-term treatment and utilize the many tools available to them.
"Our drug rehab program is progressive, successfully preparing our clients for long-term sobriety & independent living."
Our innovative young adult program provides clients with the resources to develop independence throughout the recovery process. Rather than focusing solely on achieving sobriety, Sober College helps clients develop the life skills necessary to support a sober lifestyle.
Designed Exclusively for Young Adults Ages 18-26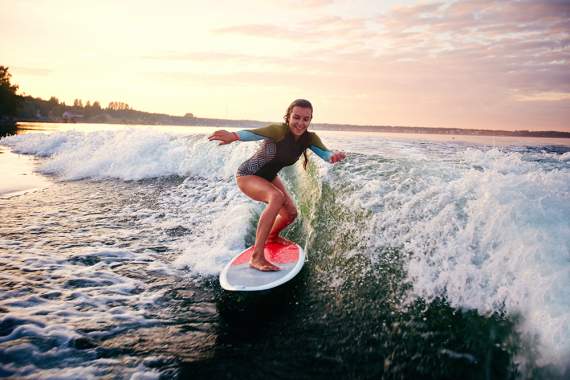 As an age-specific program, we are equipped to help young adults address the unique challenges they face. Young adults are simultaneously establishing their identities and working to find their place in the world, which may make them more susceptible to outside influences. By focusing specifically on the young adult demographic, Sober College is able to delve deeply into the experiences of young adults while removing the influence of outside enablers. This makes treatment more meaningful and helps clients envision a life without substance abuse.
Progressive Treatment Designed to Prepare Young Adults for Independent Living
While different phases discussed below are a guideline, the heart of what makes our long-term program so effective is that it is individualized based on each client's unique needs. However, all clients benefit from the progressive phases in our program that allow them to learn and practice the tools they need to live sober, success, and happy lives in a safe and supportive environment.
Phase 1: Assessment & Goal Setting (approx. 0-90 days)
Comprehensive Competency Assessment & Treatment Planning.

The assessment process begins prior to admission with our application process. Our Executive Team reviews each application in order to ensure that we are the best fit each client that walks through our doors. After admission, clients are assessed in all Five Core Competencies – Sobriety, Emotional Growth, Productivity, Life Skills and Fitness. Thier individualized treatment plan is developed and short and long-term goals are set.

Every client is matched with their own personalized treatment team.

The assessment phase determines each client's personalized treatment team. Each client stays with their treatment team throughout all phases of our program for continuity and to ensure that each client succeeds in all Five Core Competency Areas.

Achieving Balance & Success.

In order to earn privileges and progress through through our program, a client needs to be progressing in all Five Core Competencies based on their own personalized treatment plan. Achieving goals within life skills, productivity, recovery, fitness, and emotional growth helps ensure that clients are learning the tools they need to succeed in the next phase of treatment and life afterward.

24 hour staffing, awake overnight staff, and random drug testing.

These are consistent throughout all phases of our program.
Phase 2: Implementation & Senior Program (approx. 91 – 180 days)
Beginning the transition to independent living.

Clients begin taking more responsibility for their day-to-day scheduling and life skills.

Pursuing educational & career goals.

Our clients can continue to pursue thier goals with the support of their academic/vocational coah and counselor. Clients can attend rehab and earn college credits on-site at Sober College, or attend a local community college or trade school depending on their plans. We will also assit them with the college application, transfer, or reintegration process as needed. Or, if they are pursing a vocational track, we will help them with resume building, mock-interviews, and career planning, encouraging clients interested in a vocational track to get a job and begin working.

Clients move from the primary house to apartment-style living.

Moving into apartment-style living give our clients a feel for what college, or independent living would be like.

24 hour staffing in a separate living space, and random drug testing.

Clients have the opportunity to live independently with the support and supervision of staff checking in and available 24 hours a day, including an awake overnight staff.
Phase 3: Independent Living (approx. 6+ months)
Sober Living.

Clients begin making their own schedules. They continue to meet with their counselors and therapists, practice life skills, and work and/or attend school with the support of a sober environment.

Customized Aftercare.

Clients live on their own while still participating in fascites of the Sober College program. Clients continue to attend therapy, psychiatry, academic counseling, and classes. They can still maintain their gym membership and utlize the Creative Arts facilities depending on their own individualized needs.

Truly living independently.

With little at home supervision, but still random drug testing, clients are living their new sober lives, utilizing the tools they learned while in treatment.

Alumni & Community Involvement.

Sober living and aftercare clients are encouraged to attend Sober College events and participate in our Alumni Program and atheletic teams.
Note: Our program structure is not meant to be equated to levels of care in regards to insurance billing. We also offer academic outpatient and outpatient services to clients not living in our housing.
Offering a Holistic & Comprehensive Approach Through Our Five Core Competency Treatment Model
Our one-of-a-kind approach to young adult addiction treatment involved achievement in Five Core Competency Areas: Sobriety, Emotional Intelligence, Life Skills, Productivity, and Fitness. As a part of our dual diagnosis treatment program, clients learn how to live and enjoy life sober with the help of their individualized treatment team. From traditional individual and group therapy to yoga and surf therapy to life skills training, our clients leave here with all the tools they need to live a successful sober life. Our program also focuses on passion development through our music, film, and visual arts studios, competitive athletics, and academic program to help our clients engage with life in new ways, free from substances. Being around other young adults who are overcoming similar challenges, and with the support of our expert staff, your son or daughter will build a life, worth staying sober for.
Personalized Treatment and Individualized Care
Long-term treatment provides clients with the time and resources needed to figure out what practices will work best for them. Sober College works with clients to develop an individualized treatment plan that is malleable and can adapt to the changing needs of your child. This allows us to explore numerous methods of addressing addiction in a safe environment. Your child is afforded the time to explore, experience trial and error, and develop systems or habits that support their needs most effectively.
Your Child Won't Fall Behind on Their Education or Career Goals
"We work to prepare our clients for independent living and life after treatment with educational & career planning and passion development."
One challenge many families face in selecting a treatment program for their child is determining how it may affect their future, or their educational or career goals. Because we work with the young adult demographic exclusively, we are able to provide additional resources that are important to young adults in recovery.
Sober College has partnerships in place to help your child obtain their GED or complete courses through an accredited college. Your child will lose no time in recovery and will find themselves on track with their peers while achieving sobriety. In addition to college courses, we also offer opportunities in vocational training to help your child stay focused and goal-oriented.
A Long-Term Solution Through Sober College
Give your child the time they need to heal and live up to their full potential. Give us a call at 800.465.0142 or fill out a contact form and begin the journey to get your child back.