We set ourselves apart by ensuring clients do not lose support and resources upon completing treatment.
The Sober College alumni program helps protect the goals of our graduates while providing additional support to those who may continue to struggle. The sober community assists clients in a variety of ways by teaching them how to hold themselves accountable while creating space for personal growth and an avenue to maintain the relationships built at Sober College.
"Our alumni lead by example, providing strong illustrations of sober possibilities."
Why Sober College?
Sober College has a large community of sober young adults that stay in touch through a variety of events and activities. It is not uncommon on the Sober College campus to see alumni actively participating in therapies alongside those in residential treatment or extended care. Whether they are visiting the learning center, stopping by for aftercare services or just saying 'hello', alumni lead by example, providing strong illustrations of sober possibilities. While the alumni program encourages fellowship, even more importantly, it provides former clients with the opportunity to give back, lending support and positive encouragement to those who are on the same path to recovery. Through these actions, Sober College Alumni are able to recognize the importance of their own accomplishments and the power of positive influence on others.
Our Alumni Program seeks

to bring former residents together for fun, exciting events throughout the year.

A strong alumni community is important because

it understands the importance of community, designed specifically to empower young adults to live happy, successful lives.

Staying in touch with the community helps graduates maintain sobriety

while exploring the possibilities for their futures.
Have questions about our alumni or young adult treatment at Sober College?
Call 800.465.0142 to speak with an admissions counselor.
About the Sober College Alumni Program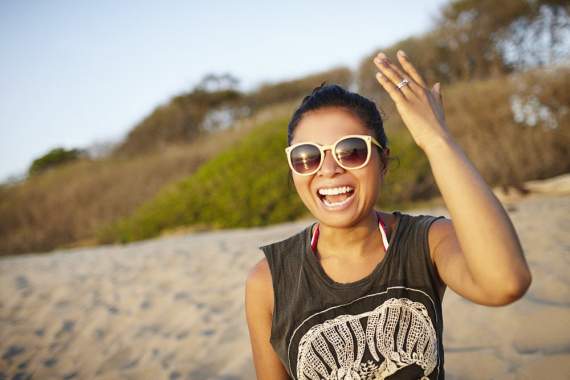 The Sober College Alumni Program aims to sponsor at least four events every year that encourages alumni to participate and stay connected with one another. The events are enjoyable ways to spend time with peers and staff that provide support to former clients through treatment and in life; however, they also present an important message to those who may have experienced relapse. Sober College's alumni events serve to not only protect the growth of our former clients, but also to lend support to those who struggle. Even if relapse occurs, Sober College strives to reach out and let clients know they are not alone and can receive help.
Why Is Our Alumni Community So Important to Recovery?
Completing treatment for drug and alcohol addiction can be exciting and stressful. Graduation from rehab means that while great obstacles have been overcome and gains have been made, recovery now falls on the shoulders of the individual; without resources, this newfound independence can be overwhelming. In order to combat potential loneliness or isolation, graduates have the opportunity to reengage the sober community through our alumni program. The alumni are an integral part of clients' lives in treatment, serving as positive role models for those in treatment while simultaneously benefiting from a strong support network of peers that can relate to one another's experiences.
Through a variety of resources, including outpatient care, extended care and sober living, alumni of Sober College are provided with a structured environment that supports their continued successful growth. In addition to personal growth, alumni have the unique ability to give back to their community, supporting others embarking on the same path they once traveled. The alumni are a huge piece of the Sober College experience. Their enthusiasm, successes and engagement with the community are an intrinsic piece of current clients' experiences in recovery.
How the Alumni Program Supports Sobriety
The journey in recovery is a community experience as much as it is an individual journey. Community involvement reinforces the lessons learned throughout the recovery process and allows young adults to continue reworking the healing steps that allowed them to achieve sobriety.
Even in completing treatment, young adults still have access to a plethora of resources that support their individual growth. Alumni often participate in a number of activities, including therapies and extracurricular events, with other graduates and current clients. Alumni have the opportunity to serve as role models for those in treatment while simultaneously reaffirming confidence and pride in their own accomplishments.
Sources
http://providencewomensrecovery.com/drug-rehab/3-ways-to-stay-clean-after-drug-rehab/