Moving into sober living is one of the final transitions in the recovery process. Upon completing treatment at Sober College, your child has the opportunity to continue working on managing their sobriety while easing back into the real world. During this stage of recovery, clients begin applying the lessons learned in treatment to real-world situations while still receiving the support of the sober community. With a safe place to return every night, your child continues to engage with their sober community and receive the support and guidance necessary to living a successful sober life.
Sober Living Benefits for Young Adults & Older Teens
Even if your child achieves great success in treatment, the transition out of rehab into the real world can be jarring. While they may have prepared for triggers, enablers, and stressors that can threaten sobriety, these challenges are often much harder to handle than imagined.
Helping Young Adults Transition from Treatment Into the "Real World"
While your child can begin to experience and practice overcoming challenges that may arise in life after treatment, nothing can truly prepare them for the unknowns they may encounter. After having completed a long term drug rehab, sober living provides your child with a safe retreat from those challenges and a support network to help them through tough situations.
Sober living homes allow your child to "get their feet wet" in the real world. They can begin to venture out and explore life after treatment without getting lost. They may practice what they have learned in recovery as they transition into becoming more independent and self-sufficient.
"Sober living allows young adults to continue developing their independence with the support of their sober community."
Learning to Manage Responsibilities
While Sober College enables your child to develop life skills that support independence, taking on all of it at once without a support network can be challenging.
Sober College helps your child learn how to develop and maintain a schedule, manage household chores, and take care of other responsibilities in a productive way. Rather than becoming overwhelmed by everything they are responsible for, Sober College helps them develop the tools to manage responsibilities successfully and independently.
Not only do we provide that support through staff and peers, but our rehab offers college credits to prepare clients for their transition back into the academic world.
About Sober College's Sober Living Programs
Much like residential treatment, our certified sober living homes are separated by gender. The housing arrangement allows your child to stay close to the friends they have made in recovery while still receiving services through weekly meetings with therapists and counselors.
Safe and Homey Accommodations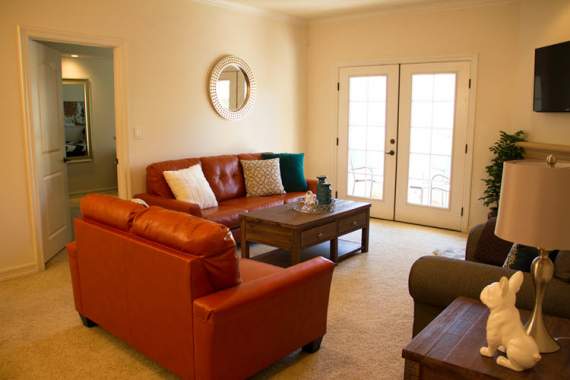 Our sober living apartments are in two locations: Montecito Apartments for the women and Eaves Apartments for the men. Both are located in beautiful areas of Southern California and feature a full range of amenities including a gym and swimming pool.
Your child will enjoy the combination of independent living with the safety of proximity to the sober community. The apartments are stocked with appliances and your child is able to easily commute to stores, work, and school.
Combination of Independence and Structured Support
Completing treatment does not mean your child is fully ready to be out on their own yet. Sometimes, it takes a little longer to feel ready to face the world. Sober living allows your child to experience independent living but continues to provide much-needed structure.
House rules are in place to ensure the apartments are safe, and all community members must abide by these rules in order to stay. This ensures your child is not exposed to people or situations that may threaten their sobriety.
Community of Supportive Peers and Mentors
The apartments are occupied by those who have completed treatment at Sober College and regular check-in are done by staff—there is always someone available to help no matter what time of day.
We are a rehab program specifically for young adults, meaning that your child will be in a community of sober peers who relate to one another's experiences, thus strengthening recovery and minimizing the risk of relapse.
No Time Limit on Length of Stay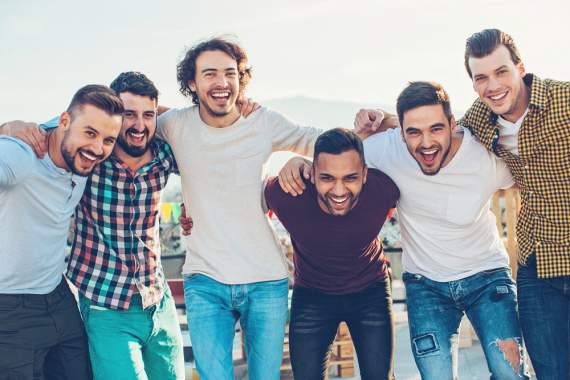 Everyone's needs in recovery are different and some may require more time than others to adjust after a young adult residential treatment program. We do not restrict the amount of time our clients can stay in sober living.
As long as your child abides by the rules of the community, they may stay as long as they would like. Transitioning back into the real world can be difficult, and we will encourage someone to leave before they feel ready.
Job and Academic Coaching
Clients are expected to continue developing their independence through work or school. Those in sober living should maintain employment and/or be a student.
Our staffing provides additional resources to your child to ensure they are successful. Academic coaching, interview prepping, and resume development are just a few examples of the tools that are available.
Sober Social Engagement Activities
We encourage our residents to have sober fun together. Planning outings to concerts, sporting events, or even just a backyard barbecue keeps our clients engaged and connected to the community.
By staying involved and participating in fun, sober activities, we reinforce the notion that sobriety is fun and substances are not needed to enjoy life.
Learn More About Sober Living and Other Treatment Plans
Check out the benefits of residential treatment and see if sober living is something your child will really benefit from. Let us help them start that journey through recovery. Give us a call at 800.465.0142 or send us a message to talk with us about your son or daughter's path to independent sober living.