We encourage clients who have completed a primary program or who are struggling to stay sober at home or at school to consider a sober living.
In addition to being a sober safe environment for those in their first yer of recovery, a sober living has the added benefit of giving those in recovery a sober community. Sober College's men's and women's sober living homes are also age-specific so young adults can be around other young people their own gender and age. Most clients in sober living at Sober College are also involved in aftercare or extended care services including therapy, academic support, counseling and more.
Why Sober Living at Sober College?
"Sober living allows young adults to continue developing their independence with the support of their sober community."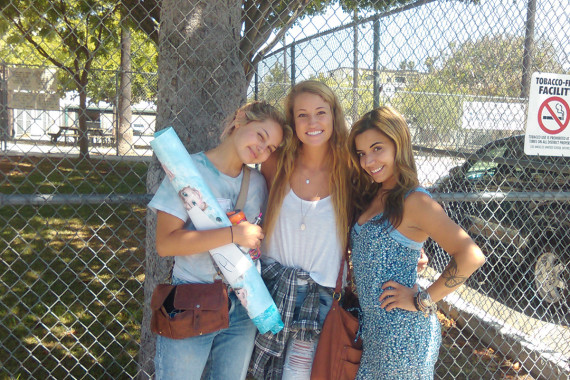 Living in a sober home after leaving treatment gives clients a glimpse into what a sober lifestyle looks like outside of treatment with responsibilities and accountability from the real world. For those who have just completed treatment, the benefits of sober living are immeasurable.
Our homes are certified;

they give clients their independence yet still provide a safe, sober environment for success.

Sober living is another transitional phase that

introduces clients to another level of real-world living. Just because a client completes residential treatment, doesn't mean there ready to be out on their own just yet.

Living in a sober home does not mean lack of structure

Our sober homes are a safe option for life after residential treatment.

Aftercare and Extended Care services give clients the time

to continue their growth in sobriety with countless benefits.
About Sober Living at Sober College
Sober College's sober homes certified under the Los Angeles County Sober Living Coalition. Our sober living and aftercare services ensure clients are meeting weekly with therapists or counselors in order to continue working through stressors, triggers and any other experiences or emotions that may be affecting them. In addition, clients continue to take advantage of other resources including gym memberships, transportation services and life skills coaching. Living in a sober environment encourages continued sobriety by maintaining a sober social environment that encourages clients to progress forward with peers working towards the same goals. …Read More Sober College's sober livings are only available to the young men and women who have completed six months of primary or extended care treatment. Men and women have separate facilities; the women's sober housing is located at the Montecito Apartments while the men's is located at Eaves Apartments. These living arrangements allow clients to stay close to the friends they made during the recovery process as well as the staff members who supported them throughout their journey. In this community, clients are more comfortable with the surroundings and can continue to strengthen their recovery. Both housings are overseen by a house manager on call to support clients at any given time.Clients have the ability to utilize transportation services and receive help with grocery shopping and apartment maintenance. Staff members encourage clients to continue developing their independence while emphasizing the importance of a continued relationship with the sober community. In addition to maintaining contact with the sober community, clients are expected to work towards increased independence through either school or employment. This encourages clients to continue making forward progress through achievements that are only possible with a sober lifestyle. Show Less.
Benefits of Sober Living & Aftercare Services
Have questions regarding our sober living programs?
Call 800.465.0142 to speak with an admissions counselor.
Women's Sober Living at Sober College
Montecito Apartments in Woodland Hills, CA houses our Women's Sober Living Program. Clients live in large 2 bedroom, 2 bathroom apartments. Our Women's Sober Living is only available to clients who have completed six months in our residential and extended care drug rehab centers. Our Women's Sober Living program gives our young women more freedom while still providing supervision, support and community.
Tour Our Women's Homes & Sober Living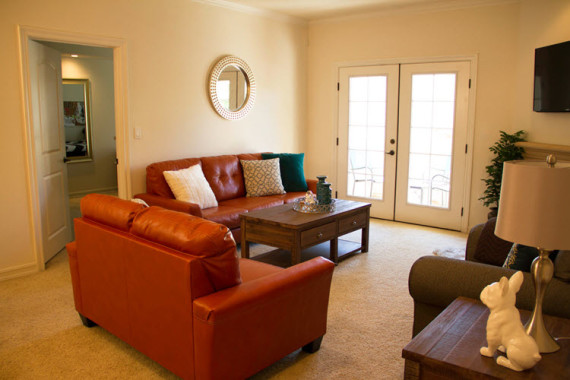 Men's Sober Living at Sober College
Our Men's Sober Living clients live in 2 bedroom, 2 bathroom apartments at Eaves Apartments in Woodland Hills. These apartments are only available to young men who have completed a minimum of six months in our residential or extended care drug rehab programs. Eaves Apartments, like all our drug rehab homes are designed to be family-style, promoting personal responsibility and community among clients.
Tour Our Men's Homes & Sober Living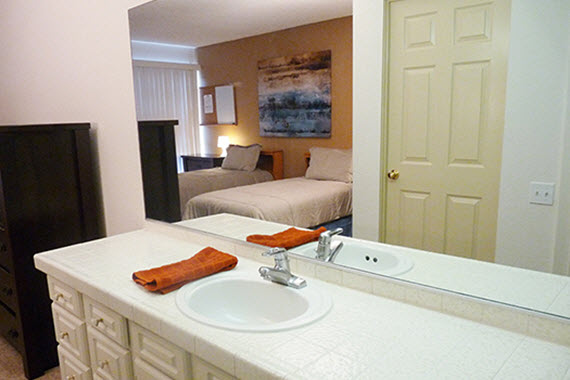 Facts About Sober Homes
There are a variety of types of sober living homes but in general, they serve to provide structure to those in recovery. They provide clients with a safe, structured environment to continue their recovery process as they acclimate to society and reshape their everyday lives.In order to ensure the community is safe for all clients, clients must abide by certain rules, including curfews, specific visitor hours in an attempt to keep the community drug and alcohol free with all clients seeking to maintain their sobriety.
...Read More
In sober housing, clients have responsibilities, including paying for things such as utilities and groceries. This allows clients to rebuild independence in a way that slowly reintroduces them to an independent lifestyle. This also provides clients with the ability to become self-sufficient by living in an apartment (or home) and inheriting new responsibilities.
Just as the experience in treatment, aftercare homes are shared spaces where clients divide tasks and responsibilities. This living arrangement encourages clients to continue developing life skills learned in residential living while in treatment. Clients hold one another accountable for household chores as well as their sobriety.
One difficult aspect of completing treatment is the risk that clients may return to comfortable environment and peers, greatly increasing the likelihood of relapse. Living in a sober environment provides clients with the ability to stay in touch with peers who can relate to their experiences and provide support. Community is a major component of the recovery process and a strong support network alleviates stress and reduces the likelihood of relapse.
In order to maintain the integrity of sober living homes, random drug testing is required several times a week. This not only works to keep clients from relapsing, but also ensures that they do not become negative influences on peers working to maintain their sobriety.
Things to Consider When Choosing a Sober House
Show Less.
Why Live in a Sober Home?
Sources
http://www.michaelshouse.com/sober-living/things-you-should-know/
http://www.michaelshouse.com/sober-living/benefits-of/
http://luxury.rehabs.com/sober-living/