An estimated 80% of college students abuse alcohol each year. Clearly, staying sober in college is challenging. Explore the risks of substance abuse at college as well as treatment options to experience sober living.
Peer Pressure Makes Staying Sober Difficult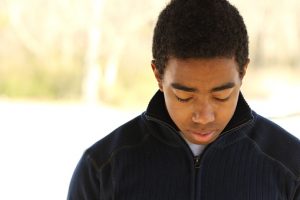 Peer pressure in college is a big reason that so many students abuse alcohol and drugs. Because the majority of students abuse substances, anyone who doesn't can feel like the odd one out. Peer pressure adds to the mix, with many students egging each other on to consume more.
Abstaining from substance abuse while in college is responsible, healthy and perfectly normal. However, far too many students worry about peer pressure and how their choices could impact friendship and acceptance. For example, peer pressure leads to a staggering amount of college binge drinking. Even close friends can tease or force others to experiment with a substance in greater quantities. For young adults, resistance isn't always easy.
Click to Learn More About Sober Living Skills
Drastic Life Changes
College brings brings about significant life changes, some of which can be disruptive or overwhelming. Many students turn to substance use or abuse to deal with increased stress. Careers, family life, hormones, romantic relationships and academics can all change in a short amount of time while in college.
Students may find themselves deciding on a career before they're ready. Even smaller decisions, such as finding an internship, can be emotionally exhausting.
Young adults also experience hormone changes. To top it off, college brings with it a number of new romantic relationships. Heartbreak and long-term relationships are common.
One of the biggest and most unsettling changes for students is moving out of the family home. This can change the family's dynamic, and it can create new and different relationships. Whether students are close with siblings or distant with parents, heading to college can create stress. With that stress, often, comes a desire to try or abuse substances.
Availability and Lack of Accountability
Staying sober in college is also a challenge for some because there's a lack of accountability. When living at home, teens typically have to answer to their parents. At college, there is a newfound freedom.
This lack of accountability may encourage some to push their limits and test the waters of adulthood. Unfortunately, some students equate substance abuse with maturity.
In addition, there is the issue of availability on college campuses. Alcohol is nearly universally available for college students. Drugs and prescription medications are also widely available.
Tips for Staying Sober in College
Staying sober in college isn't necessarily instinctual. The best chance of remaining sober throughout college, particularly for addicts, is with the right preparation and training. Addiction treatment at Sober College in California can set the stage for maintaining sobriety, even in the challenging environment of a college campus.
Our college rehab program setting establishes routines, and those habits can transfer back to college campuses. As a bonus, college class credits themselves can also transfer.
It's not enough for a treatment program to help patients get sober. Treatment at Sober College helps patients learn effective sober living skills through Sober College's individualized sober living program. These positive habits are critical to relapse prevention. They also need to provide the right skills to stay sober despite college temptations.
Some of the programs that can prepare patients for sober college living might include the following:
Transitional living facilities
Sober classroom environment
Individual and group counseling
Experiential therapy
Are you interested in getting your loved one back on track with their education and their sobriety? If so, click here to learn more about Sober College's admissions process.
Have questions regarding staying sober in college for yourself or a loved one?
Call 877.634.7849 to speak with an admissions counselor.