Our rehab for young adults ensures our clients have a safe, sober and supportive environment to achieve long-lasting success and develop the life skills necessary to maintain sobriety long after they leave treatment.
As an age-specific treatment provider, our program is designed specifically for young adult men and women ages 18-26. Young adult specific programming ensures that our clients will be surrounded by a community off peers with similar goals, challenges and experiences.
Why Choose Our Rehab for Young Adults?
"We take the methods of traditional rehab a step further by providing care that is relevant to the specific challenges young adults face."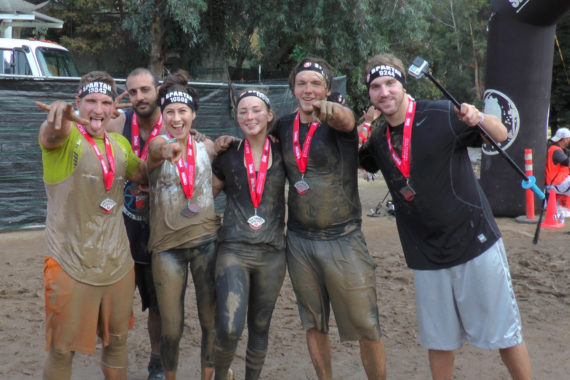 Our programs integrate a variety of methods to ensure we change and adapt to the needs of our clients throughout the recovery process.
The importance of choosing

a young adult-specific program creates a more effective space of recovery for your loved one. As they battle issues relevant to their age group, it's best to choose a program that specializes in their unique needs.

Drug and alcohol rehab at Sober College

includes individualized plans that help each client find the perfect fit for their recovery.

Our program is unique because it focuses on the whole client;

by implementing the Five Core Competencies, clients are able to strengthen every aspect of their lives, including sobriety, life skills, fitness, emotional intelligence and productivity.

College and Rehab for Young Adults under one roof

allows clients to regain their academic motivation and start pursuing their life goals in a supportive environment.
More About our Rehab for Young Adults
Sober College's rehab for young adults is designed to address issues that young adults predominately face and creates an environment where clients can comfortably discuss experiences with other young people who can relate and understand. Sober College's curriculum is designed specifically for young adults age 18-26. …Read More In addition to addressing age specific needs in individual and group therapy, clients are provided with individualized substance abuse treatment plans specifically designed to meet their unique experiences, symptoms and needs. Taking into account client history, as well as intake assessments administered upon admission to Sober College, clients are provided with a personalized and comprehensive treatment program that discovers and treats any underlying preexisting and undiagnosed mental disorders in addition to alcohol and drug abuse or addiction. Our dual diagnosis treatment program centered around Five Core Competencies of young adult drug treatment, treats substance abuse and mental health issues simultaneously to help our clients develop into happy, healthy, independent individuals.
More About our Individualized Treatment Programs Show Less.
Have questions regarding our rehab for young adults?
Call 800.465.0142 to speak with an admissions counselor.
Our Treatment Model | The Five Core Competencies
The specialized approach for our rehab for young adults is centered around Five Core Competencies, which help our clients develop the tools they need to lead happy, successful and sober lives for years to come. Specifically tailored to the young adult population, our treatment model allows clients to emerge excited with goals and plans for a future free from drugs & alcohol.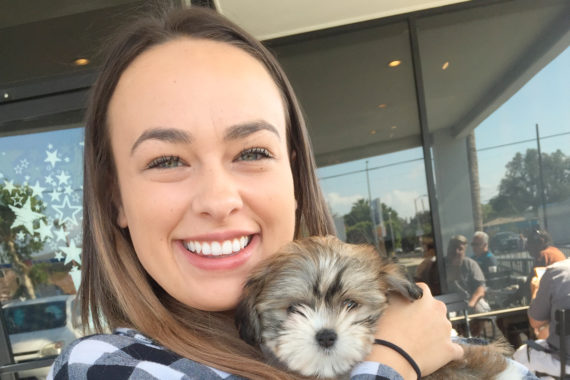 Integrated throughout our treatment programs, the Five Core Competencies help young adults develop skills that they can apply to both treatment and real life situations to enable both long-term sobriety and independence. The Five Core Competencies include:
Sobriety:

a life free of mind and mood altering substances

Life Skills:

the ability to manage stress and daily challenges

Productivity:

advancement in vocational/educational pursuits

Emotional Intelligence:

healthy management of emotions and feelings

Fitness:

healthy mind, healthy body
More About Our Treatment Model
Experiential Therapies
A variety of experiential therapies are offered to engage young adults in these areas. Experiential therapy serves multiple purposes as it addresses and uncovers underlying emotions, feelings and motivations while fueling excitement and interest in new, sober activities. This type of treatment provides therapeutic benefits often without conscious awareness of participants.
More About Surf, Wind Tunnel, Trapeze & Equine Experiential Therapies
College and Rehab for Young Adults
Young adult rehab at Sober College uniquely integrates college and rehab in order to provide clients with the most beneficial and well-rounded treatment options available. Young adults lose no time while in our addiction treatment programs and continue to pursue both vocational and academic ventures. Our partnership with Woodbury University ensures young adults are able to earn their high school diploma, GED or earn college credits while recovering from addiction. Students also have the ability to follow a vocational path and work towards achieving a particular career. No matter what motivates our residents, we provide everyone with the ability to pursue their passions and accomplish their goals.
College & Rehab Under One Roof
Sobriety is and will always be the most important of the Five Competencies, however, in order to achieve long-term sobriety and healthy living our rehab for college students allows young adults to engage in a one-of-a-kind treatment experience that reignites their passion for the future, aids in their recovery and prepares them for life after they leave treatment.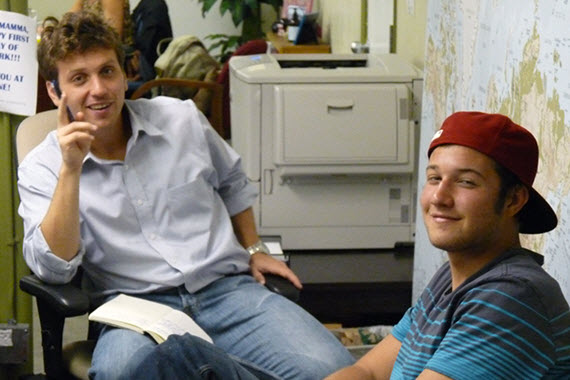 Why Choose an Age-Specific Program?
Young adults are at a unique crossroads in life as they face a new set of responsibilities and new-found independence. During this critical stage of self-discovery and development, the pressure to live up to the expectations of others can be overwhelming. While some find ways to cope with and balance their new responsibilities, others look for ways to escape it. Pressure from peers, the media and other sources lead some to experiment with drugs and alcohol. In a generation where many young adults' identities are base on their online personas, societal acceptance of drugs and alcohol propel them further into their addiction.
The experiences of young adults are unique and often hard to relate to by others who've already overcome this plateau. The representation of people's lives and activities online and in the media can create a false illusion that perpetuates the belief that drug and alcohol abuse is common, desirable and the right thing to engage in. These factors make their experiences unique and the attention they require different from those of other generations. These experiences must be taken into account when treating substance addiction and preparing young adults for the world they will reenter once completing treatment. It is because Sober College specifically addresses the unique life factors of this age group that their young adult treatment program proves to be particularly effective in the treatment of young adult substance abuse and addiction.
Treating addiction as an age-specific issue allows clients to explore topics, issues and side effects that other age groups may not similarly face. The environments where addiction develops, life experiences and perception are all influenced by age-specific factors. Group therapy, for example, is more effective when individuals listen and respond to issues they can more readily relate to. Young adults may begin abusing drugs and alcohol for reasons that others may not understand due to age disparities. Differences in understanding can create barriers which may make some unwilling and/or uncomfortable with sharing, thus, making treatment ineffective.