Each year, more and more young people develop a drug or alcohol addiction. This is troubling to parents because we do everything we can to try to teach our children about the dangers of substance use. Despite these efforts, many young people have experimented with different substances by the time they reach high school. Fortunately, a youth recovery center can help young adults with a substance abuse problem.
Why Young Adults Need a Youth Recovery Center
It's important to understand how children develop dependency or addiction. For starters, the brain doesn't fully develop until people reach their 20's. The prefrontal cortex controls impulses, makes logical decisions, regulates emotion and monitors the brain's pleasure system. Since young people lack a fully developed brain, they experience a much stronger high when using alcohol or drugs than an adult.
Not only is addiction a progressive mental illness, but it's also a developmental disorder. No matter a person's age, they typically turn to alcohol or drug use to get rid of a feeling or escape reality. Between academic performance, social life, and understanding where they fit in the world, young people are under immense amount of stress. A youth recovery center helps young people get back on track, but there are important aspects to look for when seeking a quality treatment center.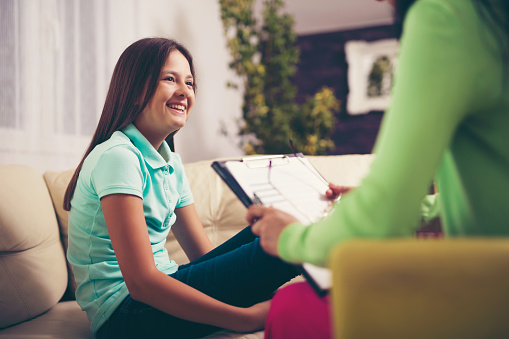 A Youth Recovery Center Provides Support
Peer-to-peer support is crucial during the addiction recovery process, which is why a recovery center specifically for young people is so beneficial. Young minds are naturally rebellious toward change as they prepare for life-long independence. Being surrounded by other young people also seeking recovery helps young people get feedback and suggestions that they take much more to heart. This also creates potential life-long bonds and connections that some may not have had outside of treatment.
Click to Learn More About Young Adult Drug Abuse
Teaching Life Skills at a Youth Recovery Center
A quality youth recovery center not only helps individuals learn how to live without drugs or alcohol, but it also provides opportunities for them to pursue their dreams. At Sober College in Los Angeles, California, we offer youth addiction treatment and also partner with Woodbury University to give young people the opportunity to earn college credits. Treatment combined with college classes helps young adults realize they still have a chance of achieving a positive future. Some of the classes include:
Public Speaking
Sociology
Health and Wellness
Creative Writing
Psychology
We offer a wide range of treatment approaches in both individual and group settings. Young people are able to see that there is an incredible life waiting for them, one that doesn't need drugs or alcohol. We also encourage young people to pursue creative therapies through music, film and visual arts.
Remember: as a parent, you're empowered to help your child overcome addiction and learn how to achieve sustainable sobriety.
Have questions regarding our youth recovery center for yourself or a loved one?
Call 877.634.7849 to speak with an admissions counselor.