Countless studies have explored the link between substance abuse and brain function, particularly in adolescents and young adults yet many treatment programs still subscribe to the idea that life needs to stop, in order for someone to get sober. There is no denying that substance abuse during this critical stage of brain development in adolescence is detrimental. In some cases, it can permanently rewire the brain and can affect things such as memory, concentration, and attention span. Fortunately—depending on the extent of the damage—some of the effects of substance abuse on the brain can be reversed or treated.
Additionally, the way in which the brain is wired can also lead a person towards substance abuse. For some, substances like drugs or alcohol are a way to self-medicate for symptoms of a mental health condition. Deficits in brain function can make it difficult to control impulses or shift between activities, particularly when the brain is still forming critical connections. This inability to manage difficulties is one of many indicators that there may be a problem with executive functioning in the brain.
"Evidence shows that substance abuse changes the way the brain works."
How to Heal the Addicted Brain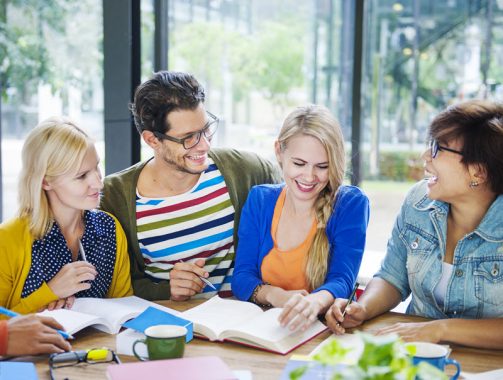 Recovery from addiction can be a long journey that is filled with obstacles; however, with proper care and treatment, it can be successfully managed. While overcoming physical addiction on its own can be challenging, psychological dependence can be an even more difficult hurdle. Healing the brain from addiction can be a more involved process that requires a person to undergo different phases of treatment. First and foremost, the cravings and addiction to illicit substances must be addressed. Following that, restoring cognitive function through various therapies is critical (although this treatment can also be done concurrently).
Tolerance, Detoxification & Recovery
Evidence shows that substance abuse changes the way the brain works. Over time, dependencies develop due to increased tolerance. As a person continues to use drugs and alcohol, they tend to need higher doses or more frequent usage in order to achieve the same effects. This pattern of abuse can also increase the effects of cravings and withdrawals, which in turn, makes a person unable to function "normally" without their substance of choice.
Rewiring the Brain
Just as the introduction of drugs and alcohol can impede normal brain functioning, the removal of drugs and alcohol can also ignite a change. One of the biggest hurdles to overcome in early recovery is the initial withdrawal and detox phase. In this part of recovery, the brain does not know how to operate without the assistance of drugs or alcohol. While it can be trying at times, this part of recovery is critical in readjusting the brain's functions. Although parts of the brain are damaged by substance abuse, it has the incredible ability to "rewire" itself and create new pathways to accomplish tasks. The brain can adapt and relearn old skills while picking up new ones simultaneously. Over time, brain cells begin to regenerate, which allows for connections to be strengthened and losses to be minimized.
Treating the Addicted Brain with Five Core Competencies
Sober College understands that every client is unique and therefore we offer a variety of different treatment programs and levels or care to fit their changing needs. However, all of our programs incorporate our Treatment Model that is centered aroung the Five Core Competencies. These Competencies help clients heal the addicted brain and achieve long-sobriety and healthy living.
More About Our Five Core Competency Treatment Model
Questions about what program would be best for you or a loved one?
Call 800.465.0142 to speak with an admissions counselor today.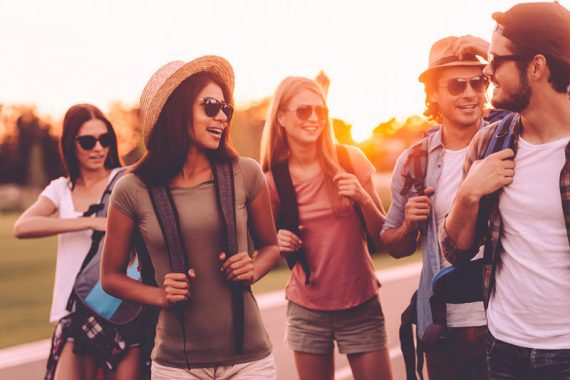 Addiction is a Brain Disorder
Addiction is a brain disorder, and although the amount of damage a person's brain sustains can be extensive, the ability to heal and recover over time is always there. There are different exercises that can be utilized in treatment to stimulate the brain and promote self-awareness, stability, and growth.
Meditation & Academics
Meditation has grown in popularity over the years due to its ability to engage the mind and help expand its potential. Mindful meditation helps people develop methods of dealing with stressors. Through meditation, people can learn how to not be reactive and instead act deliberately and thoughtfully when faced with obstacles and challenges. This engagement helps reduce destructive behaviors and minimize cravings through the use of healthy coping mechanisms. Practicing and strengthening executive functioning skills via academics or vocational training early in the recovery process can also help the brain rewire itself and heal the damage used caused by drug and alcohol abuse.
Life Skills & Experiential Therapies
Other forms of mental engagement can help the brain recover from substance abuse as well. Treatment programs may use any combination of experiential therapies in conjunction with life skill development to empower those in recovery to take control of their lives. These approaches to treatment help the brain form new connections to cope with stressors and triggers by allowing them to endure real-world experiences with lessons that can be applied to any scenario. By embracing the brain's ability to adapt to changes, treatment programs can utilize this power to improve the recovery process. This is also especially necessary in helping a person become more independent and self-sufficient following completion of treatment. Further exploration into harnessing the brain's own abilities in recovery can improve treatment practices in the future and contribute to the continuation of holistic practices in recovery.
"Fortunately—depending on the extent of the damage—some of the effects of substance abuse on the brain can be reversed or treated."
What is Executive Functioning?
Executive functioning is composed of several forms of higher-level processing. It includes the ability to make decisions, to plan and complete tasks, and use past experiences and context to help someone make choices in the future. It also encompasses the ability to hold complex conversations, interpret both spoken and unspoken social cues, and consider the opinions and viewpoints of others. These skills are all performed in various parts of the brain, and help people manage urges or impulses that may have negative consequences.
The brain undergoes critical developmental changes in adolescent years, during which time its executive functioning capability is still evolving. This means that teens are usually more susceptible to poor decision-making, poor interpretations of social interactions, and more likely to engage in risky behavior as compared to adults. Although adults are more likely to have fully developed their executive functioning, not all do—and some may even experience loss as they age.
Executive Functioning and Addiction
Executive functioning involves multiple areas of the brain, and exposure to substances—especially prenatal exposure—can cause detrimental effects. For those with prenatal exposure to drugs or alcohol, executive functioning may never fully develop, causing them to be more vulnerable to particular problems. They may struggle with setting goals, integrating multiple pieces of information, problem-solving, and the ability to recall memories to complete tasks in the future. These struggles cause many children who have been prenatally exposed to drugs or alcohol to be diagnosed with Attention Deficit Hyperactivity Disorder (ADHD). This can cause children and adolescents to struggle in social and learning environments. In many cases, these struggles can be frustrating for the individual and may result in outbursts. Behavior modification techniques employed to address these issues is not always well-received. This is largely due to the deficit in executive functioning that may cause an individual to be unable to relate misbehaviors with consequences.
Which Came First Addiction or Issues with Executive Functioning?
Adolescents and adults often experience similar side effects related to substance abuse, though at varying degrees. Studies indicate that when compared to people who do not abuse substances, those with substance abuse disorders typically have dysfunctional changes in multiple regions of the brain that are connected to executive functioning. The larger question, however, is related to whether one existed before another. Regardless of whether a person initially used substances as a result of a deficit in executive functioning, or if a person began to exhibit deficits in executive functioning as a result of substance abuse, the connection between the two is clear and concise. The biggest unknown is how much executive functioning can be repaired or restored following cessation of use. This varies from person to person, and largely depends on personal history, duration of use, and the types of substances abused.
Sources
http://www.drugaddictiontreatment.com/addiction-in-the-news/addiction-news/brain-dysfunction-can-trigger-substance-abuse/
https://journeypureriver.com/your-brain-on-drugs/
https://www.altamirarecovery.com/blog/the-brain-that-heals-itself-neuroplasticity-and-promise-for-addiction-treatment/
https://www.psychologytoday.com/blog/aristotles-child/201107/executive-functioning-and-the-troubled-brain