One of the biggest challenges young adults and their families face when entering treatment is the idea that going to treatment means they have to put their lives on hold. On the other hand, often times families think that in order to over come addiction, all other aspects of their lives need to be put on hold to address addiction. One of the ways Sober College combats this apprehension is by offering a semesters worth of transferable college credit from Woodbury University to clients while they are in treatment. This partnership with a WSCUC accredited institution is one of the things that sets us apart and makes Sober College truly college and rehab under one roof.
Through our partnership with Woodbury University in Burbank, CA, clients at Sober College, or those in our Academic Outpatient Program, have the ability to acquire their GED or earn college credits while in early recovery. While many are hesitant to put school on the table while they themselves or their loved one is overcoming addiction, our Academic Program is designed to aid in their recovery, not take away from it.
How Involvement in Academics Helps Clients Achieve Long Term Recovery from Addiction
Sober College's main goal is to help clients not only get sober, but build a foundation for long terms sobriety and healthy living long after they leave our care. The combination of education and recovery is critical to a young adults recovery in numerous ways.
Preparing for Life After Treatment
Young adults are able to experience college and earn credits towards a degree while in a safe environment that is free of stressors and distractions. Since most clients will eventually leave treatment and return to work or school at some point, they need to keep a schedule, study and take tests, engage in a classroom environment, ask for help and be accountable. Learning and practicing these vital life skills while in treatment enables clients to walk through these challenges sober long after they leave treatment. This is just one of the ways we work on relapse prevention with our clients.
"Offering classes on-site allows our clients to learn & practice vital life skills in a safe & supportive environment so they are better able to cope with them & stay sober after treatment."
Working towards their futures also helps clients develop academic focus and set goals, both of which are critical in helping to keep young adults on track and find their passion. We work on passion development at Sober College to help clients build a plan for a long term happy, successful and sober life that they want to work to keep.
Healing the Addicted Brain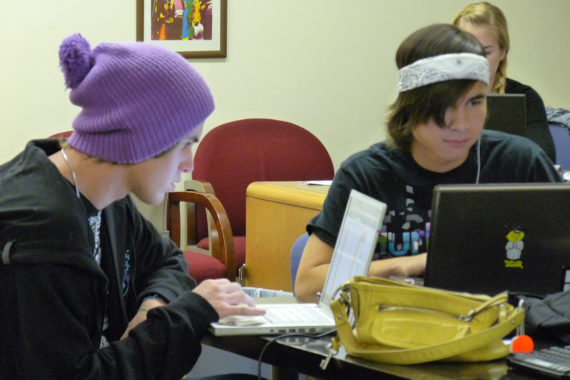 Engagement in an academic environment can be extremely beneficial to recovery, since drug and alcohol abuse can cause negative effects on the brain making it difficult for those who abuse substances to remember things or process information. Two of these areas are the parietal cortex as well as the hippocampus which are areas known to be involved in memory retrieval and learning. In order to repair the addicted brain clients need to work on regaining their executive functioning, memory and overall brain health which had been damaged through alcohol and drug abuse. Academics helps rebuild there pathways and heal the brain to not only benefit their school performance but help them achieve long term sobriety and recovery from addiction. At Sober College, students enroll in a program specifically designed for young adults in recovery with classes that cater to their needs, are relevant to their experiences in recovery and allow them to improve their overall performance and brain function. Healing the addicted brain requires.
Communication & Personal Development
Students have the option to take numerous classes that focus on communication skills and personal development. Students learn through in-class lectures, presentations and group activities with their peers. The course subjects are altered to fit the needs of students in recovery by allowing them to explore topics that affect their understanding of substance abuse, their relationships with others and the power of pop culture.
Questions about how our college rehab program works?
Call 800.465.0142 to speak with an admissions counselor.
Interpersonal Skills & Emotional Growth
Psychology classes that focus on personal relationships help clients develop interpersonal skills that improve their emotional intelligence. Students learn healthy ways of expressing negative emotions and develop new methods of communication. Students also have the ability to explore several communication courses including public speaking and creative writing. Public speaking provides clients with a safe space to learn how to communicate effectively and build confidence in themselves. Creative writing provides clients with a new outlet to explore their interests. Clients can work on fiction, nonfiction, and screenwriting in a class that holds workshops and group discussions.
"We work on passion development to help clients build a long term plan for a happy, successful and sober life that they want to work to keep."
Health & Wellness: Physical, Mental & Emotional
Students can also enroll in classes that help them explore health and wellness. In these classes, students learn how to strengthen their physical, mental and emotional health, which is critical in recovery and for long-term sobriety. Additionally, the incorporation of sociology classes helps clients understand the power of peer pressure and the influence of pop culture on addiction in the United States. This helps students think critically about the negative influences in the world while developing new ways of viewing popular media.
Innovative Treatment for Young Adults
At Sober College specialize in healing addiction in young adults. We do this by offering a one-of-a-kind treatment program, centered around Five Core Competencies, that helps shape a happy, successful & sober future.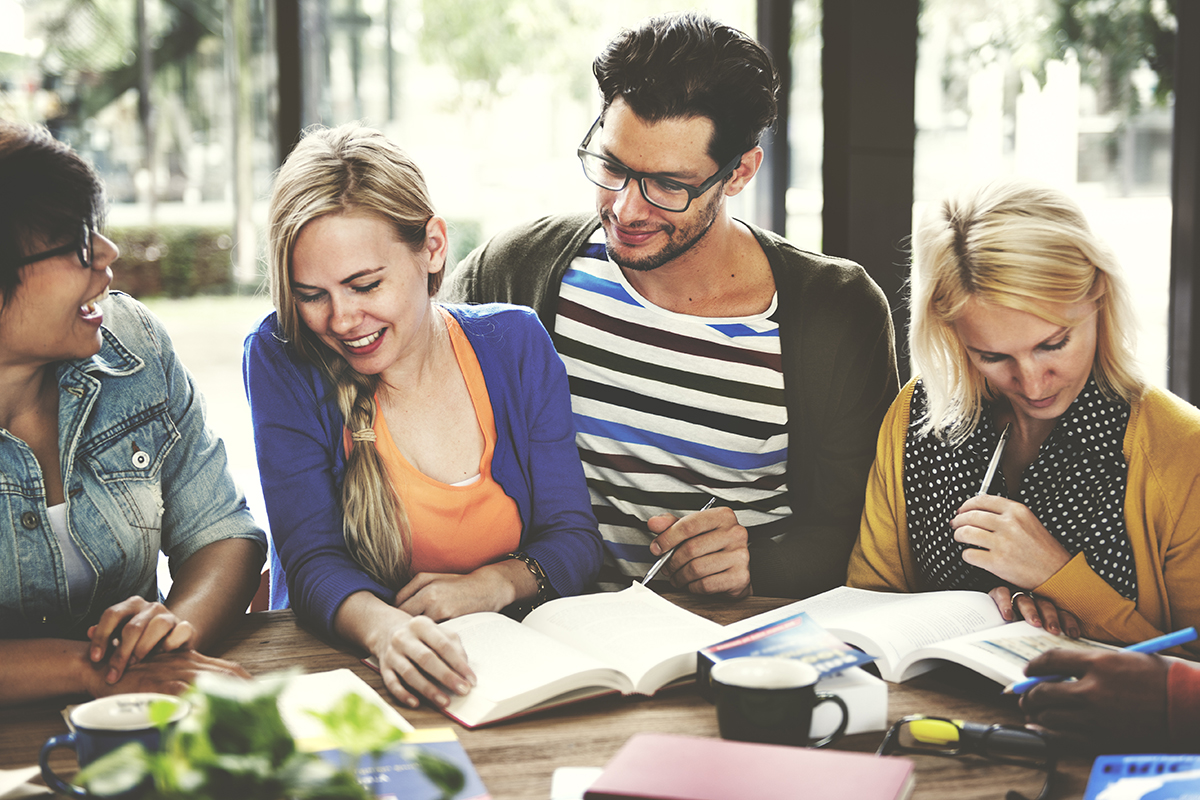 Course We Offer | College Credit from Woodbury University
Sober College allows client to earn up 15, or a semester of college credit from Woodbury University. Classes are taught at the facility by Woodbury University professors and students have easy access to academic support throughout the week. With a small class size, students can develop a close relationship with their professors, who are in constant communication with their treatment team. This helps the professors better anticipate their students' needs and ensure they do not have to drop classes should issues arise in sobriety.
Public Speaking
Sociology
Health & Wellness
Creative Writing
Psychology
Academics as a Recovery Tool
Academics play a vital role in the recovery of students at Sober College. Engagement in college classes helps clients strengthen their brains while developing confidence in themselves and their abilities. In addition to improving memory and overall function, the incorporation of academics in treatment can build a foundation for life after rehab and help clients establish healthy relationships with others. Clients are able to take pride in their academic accomplishments, improving their outlook and providing them with the opportunity to learn and explore more possibilities. With the assistance of Woodbury University, clients have access to an educational plan that can be life changing.
Questions about becoming a part of Sober College's community? Learn about our admissions process and find out if we're a good fit for you or your loved one.